Guillermo Del Toro Adapting SCARY STORIES TO TELL IN THE DARK
Now this is a great pairing.
If you're a child of the '80s, there's a very good chance your psyche was irrevocably scarred by Alvin Schwartz' Scary Stories To Tell In The Dark.
And now, thanks to the good folks at CBS Films, Guillermo del Toro, and screenwriter John August, an all-new generation will have the chance to be terrorized by them:
Guillermo del Toro will develop to potentially direct Scary Stories To Tell In The Dark for CBS Films. The film is based on the wildly successful trilogy of books by Alvin Schwartz, which included iconic illustrations by Stephen Gammell. John August wrote the script.
Back in my day, the Scary Stories books were must-read material for any budding horror aficionado. Schwartz' stories (which drew heavily from classic urban legends and obscure pieces of folklore) were often terrifying in and of themselves, but Gammell's illustrations were straight-up nightmare fuel. The books were so intense, in fact, that some school libraries banned them. My folks didn't see any problem with the material, which is why I can now watch Martyrs without blinking an eye.
I mean, just look at the images below, and keep in mind that they were published in a book intended for children:
This is fine.
Totally cool.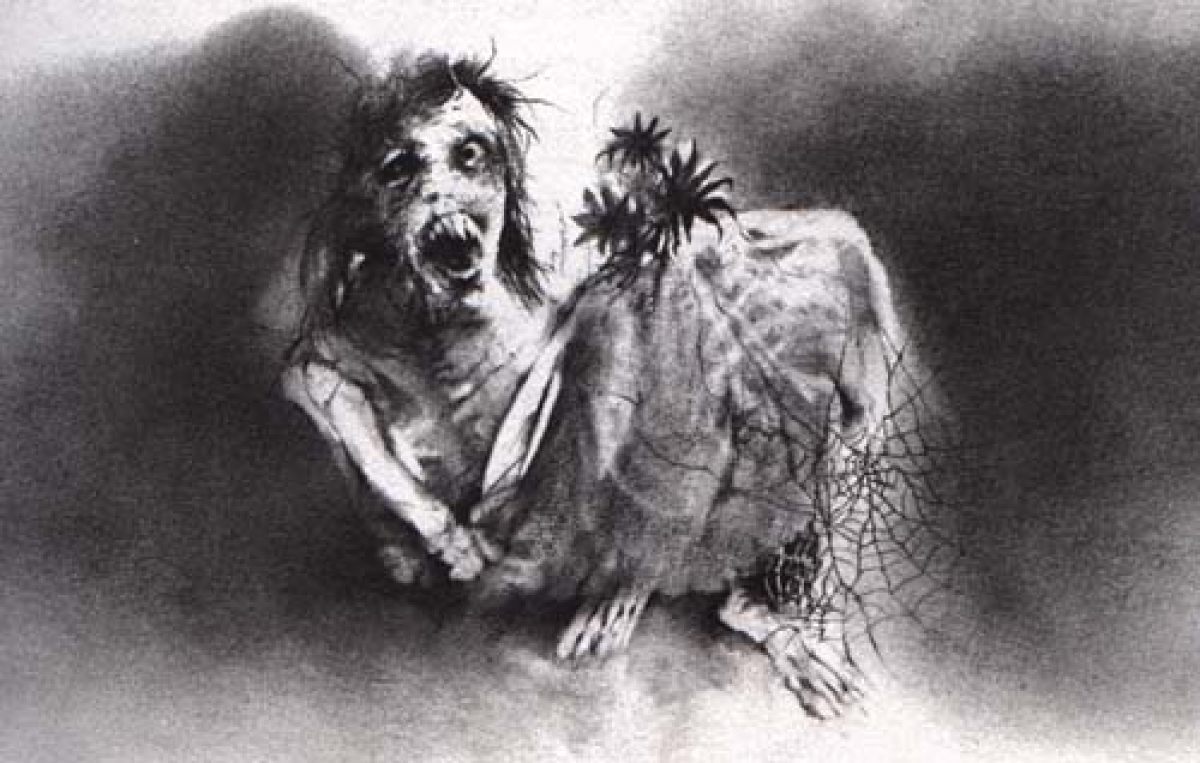 Nope. Nothing untoward going on here.
So, what will a Scary Stories To Tell In The Dark movie be like in practice? I'm assuming - since August's script adapts all three books from the series - that we'll be getting an anthology film. At least, that's the approach I'm hoping they take; trying to connect these stories together will only rob them of their power. And speaking of which: part of that power is intrinsically tied to Gammell's illustrations. Will the film look like those drawings? Jesus, I hope so.
Of course, the bigger question is whether or not Guillermo del Toro will direct the film, something we can't help but ask about any new project that comes with his name attached. I really hope he does (he's a perfect fit for this), but I've had my del Toro-related hopes dashed before. Here's hoping he sees this one through to the bitter end.
Stay tuned for more on this as it develops, and feel free to reminisce about all the childhood nightmares these books gave you in the comments below.