EXCLUSIVE: Oh My God, This LOST IN TRANSLATION Poster
Matt Taylor hits a homerun for Spoke Art.
Welp, the folks at Spoke Art have truly outdone themselves this time.
This Saturday (January 16th, if you're nasty), the San Francisco-based pop-art gallery will co-host a Sofia Coppola double-feature at the historic Roxie Theater: Lost In Translation, followed by The Virgin Suicides. Both films will be presented in 35mm, and the former will be accompanied by a brand-new poster by Matt Taylor.
It is, without question, the best Lost In Translation poster I've seen yet.
Lost In Translation by Matt Taylor
18 x 24" Screenprint / Edition of 40
"Goddamnit", you're thinking. "I love that poster, but I won't be anywhere near San Francisco on Saturday. Is there any hope for a chump like me?"
The answer is, yes: Spoke Art has taken pity on everyone who won't be able to attend this badass double-feature, and they'll be offering a variant edition of the print (this one with a Japanese title treatment and a slightly different color scheme) via their online store next Monday. It looks like this: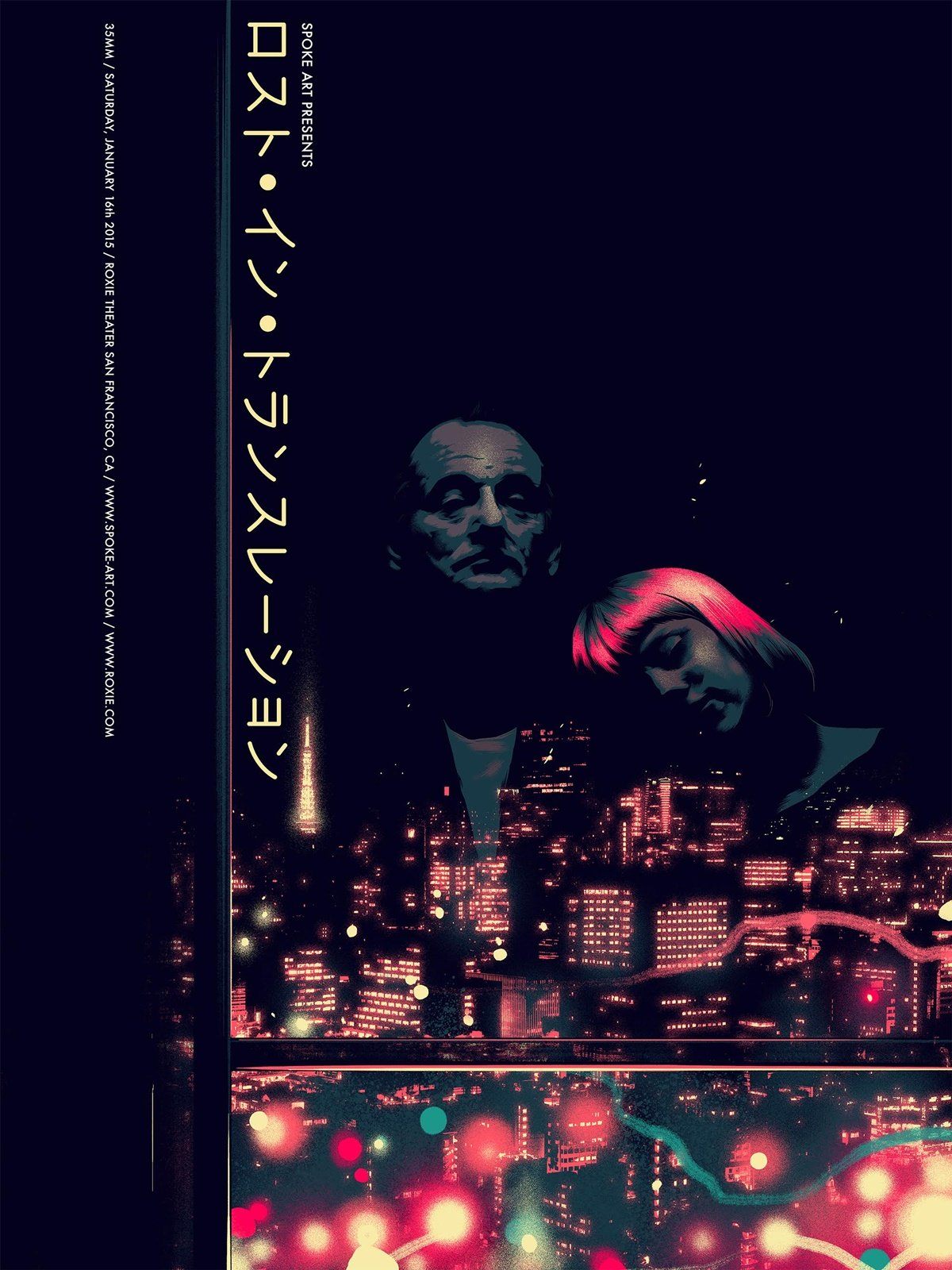 Lost In Translation (Japanese Variant) by Matt Taylor
18x24" Screenprint / Edition of 100
As of this writing, there's no further information as to when the Japanese version of the print will go on sale, but it'd probably be wise to monitor the Spoke Art Twitter feed this coming Monday: they'll announce when the print has dropped, provide you with a link, and then it'll be up to you to purchase a copy before the inevitable sell-out occurs.
Of course, if you're already living in San Francisco, you don't need to worry about an online drop. You can snag tickets to the show through this page, and make your purchase in person. The rest of us will have to try our luck this coming Monday.
Good luck to everyone who's going after one of these; I expect them to go fast.