Drafthouse Films' THE INVITATION Gets A New Poster
This one's supposed to be something special.
Karyn Kusama's The Invitation was one of the most buzzed-about films at last year's Fantastic Fest. It is also a film that I missed at last year's Fantastic Fest, which means that - like many of you - I'm forced to wait until April 8th to find out if all that positive buzz was legit.
Good news is, this is a Drafthouse Films title, and (biased though we may be here at Birth.Movies.Death.), the Drafthouse Films brand has a sterling track record.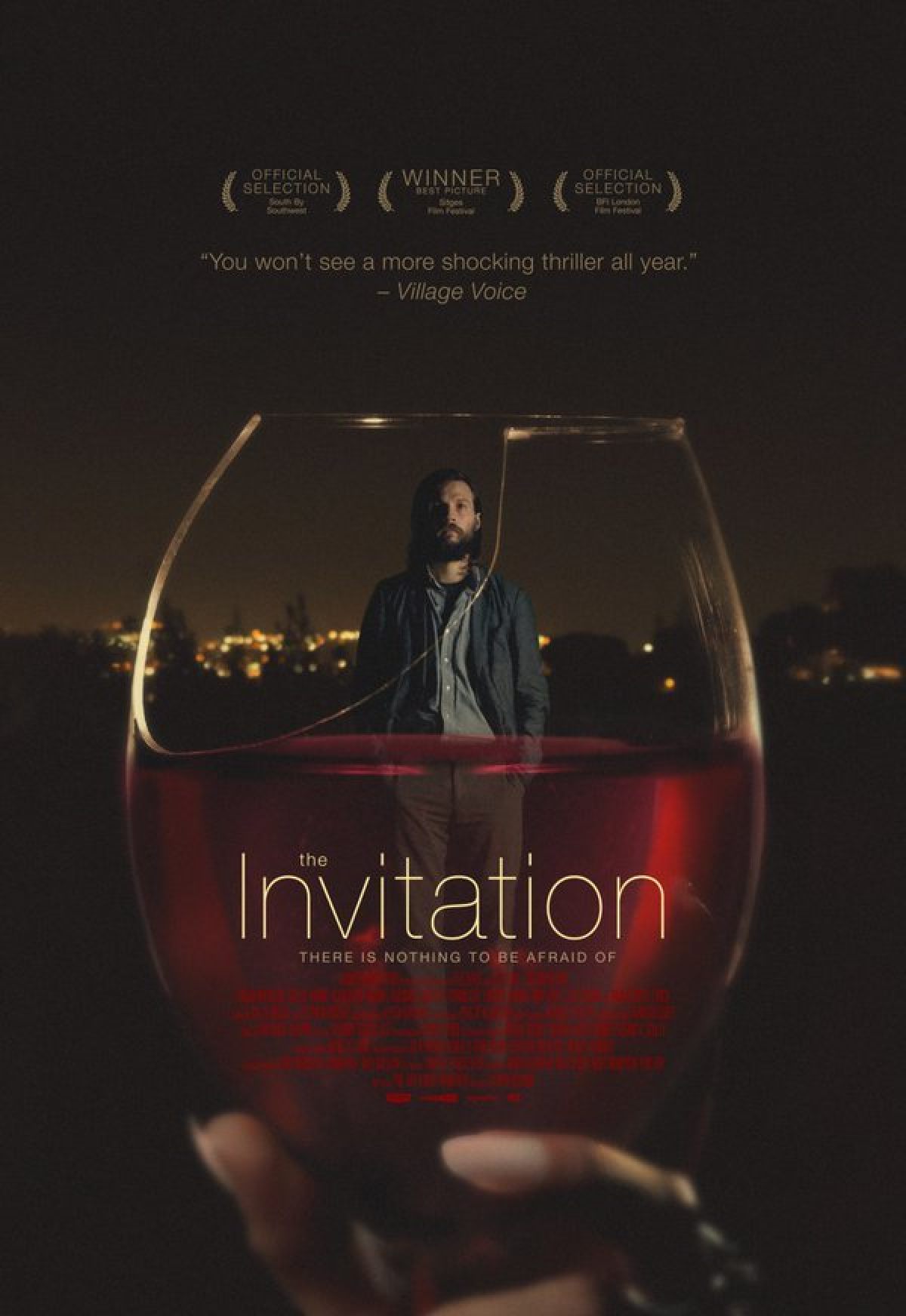 This is the film's latest poster. It tells us virtually nothing. But then, that adds up, given that everything I've heard about the film boils down to, "Walk into it cold, you don't want to be spoiled." That's the sort of thing I love to hear about a movie, and I'm very much looking forward to...well, whatever's going on here:
In this taut psychological thriller by Karyn Kusama (Girlfight, Jennifer's Body), the tension is palpable when Will (Logan Marshall-Green, Prometheus) shows up to his ex-wife Eden (Tammy Blanchard, Into the Woods) and new husband, David's (Michiel Huisman, Game of Thrones) dinner party. The pair's tragic past haunts an equally spooky present: Amid Eden's suspicious behavior and her mysterious house guests, Will becomes convinced that his invitation was extended with a hidden agenda. Unfolding over one dark evening in the Hollywood Hills, The Invitation blurs layers of mounting paranoia, mystery, and horror until both Will-and the audience-are unsure what threats are real or imagined.
Yup, I'm all in for that. In case you missed it, here's the trailer:
Karyn Kusama's The Invitation arrives in theaters and via VOD on April 8th. Please RSVP at your earliest convenience.