They Made JARHEAD Into An Action Franchise
Hollywood is weird.
The 2005 Jake Gyllenhaal-starring Jarhead was very specifically not an action film. In fact, the movie was largely concerned with the boredom and inaction of the Marines, and it definitely didn't glorify war in any meaningful way. I'm not even sure if the Marines in the movie actually kill anyone.And yet, eleven years later, we have a weird event: Jarhead 3: The Siege, an action movie going straight to video starring Scott Adkins.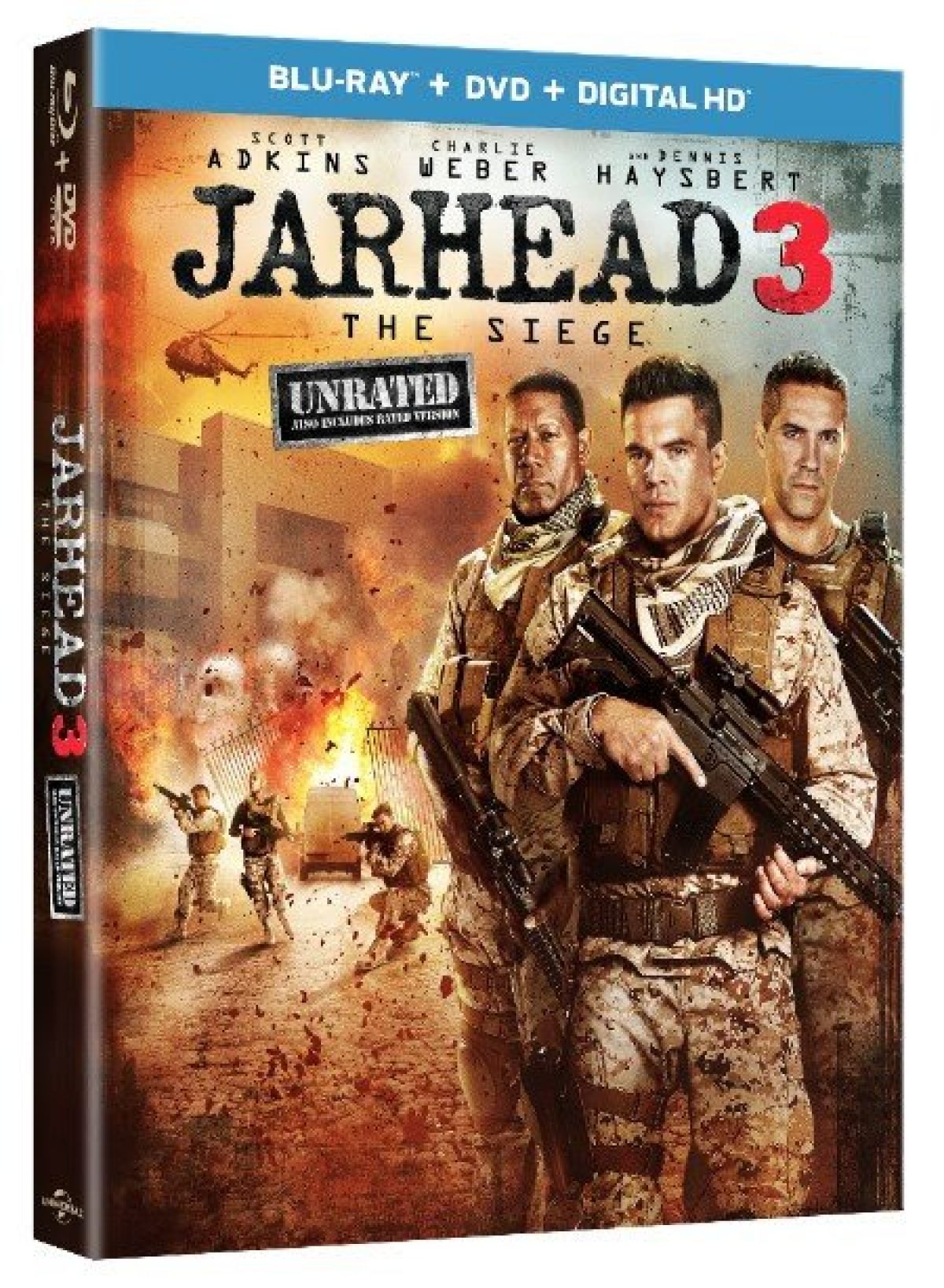 Here's the premise to the sequel to a movie about how boring and stressful life at war can be:
Assigned to protect a seemingly safe U.S. Embassy in the Middle East, elite Marine Corporal Evan Albright (Charlie Weber) thought he wasn't going to see much action. But when a hostile and extreme military group launches a surprise attack aimed at killing an Embassy informant, Albright's team is caught off guard. Out-gunned and outnumbered, the Marine's routine assignment escalates into an all-out war. With national security at stake, an international crisis ensues in this riveting film directed by William Kaufman (The Hit List) starring Dennis Haysbert and Scott Adkins.
Man, it seems very, very disconnected from the first film. Which the press release describes as a 'modern military classic.' If it's so classic maybe you should pay attention to what it's about!
This is how branding works - people recognize the name Jarhead, it's a good title in general, and you know that cheapo military shit will do well direct to video. And now you have the action-packed Jarhead franchise.