The Team Behind BONE TOMAHAWK Is Rebooting The PUPPET MASTER Franchise
How's that for out of left field?
Here's how you get me interested in a new Puppet Master movie: you bring in the creative team behind Bone Tomahawk to reboot it.
The news broke over the weekend at Texas Frightmare Weekend, where Caliber Media's Dallas Sonnier made the announcement in a conversation with Fangoria. Here's the news:
Di Bonaventura Pictures (1408) and Caliber Media (Bone Tomahawk) are officially partnering up to develop a brand new take on Charles Band's cult classic horror film franchise Puppet Master, with Band himself serving as Executive Producer on the film!

With the intention to produce multiple storylines within this new universe, the producers have set Bone Tomahawk writer/director S. Craig Zahler to write the first film, entitled Puppet Master: The Littlest Reich, and expand the mythology.
These guys are busy! It was just a few weeks ago that we learned about Zahler's Brawl In Cell Block 99, and now we get this. They've got a poster for it and everything!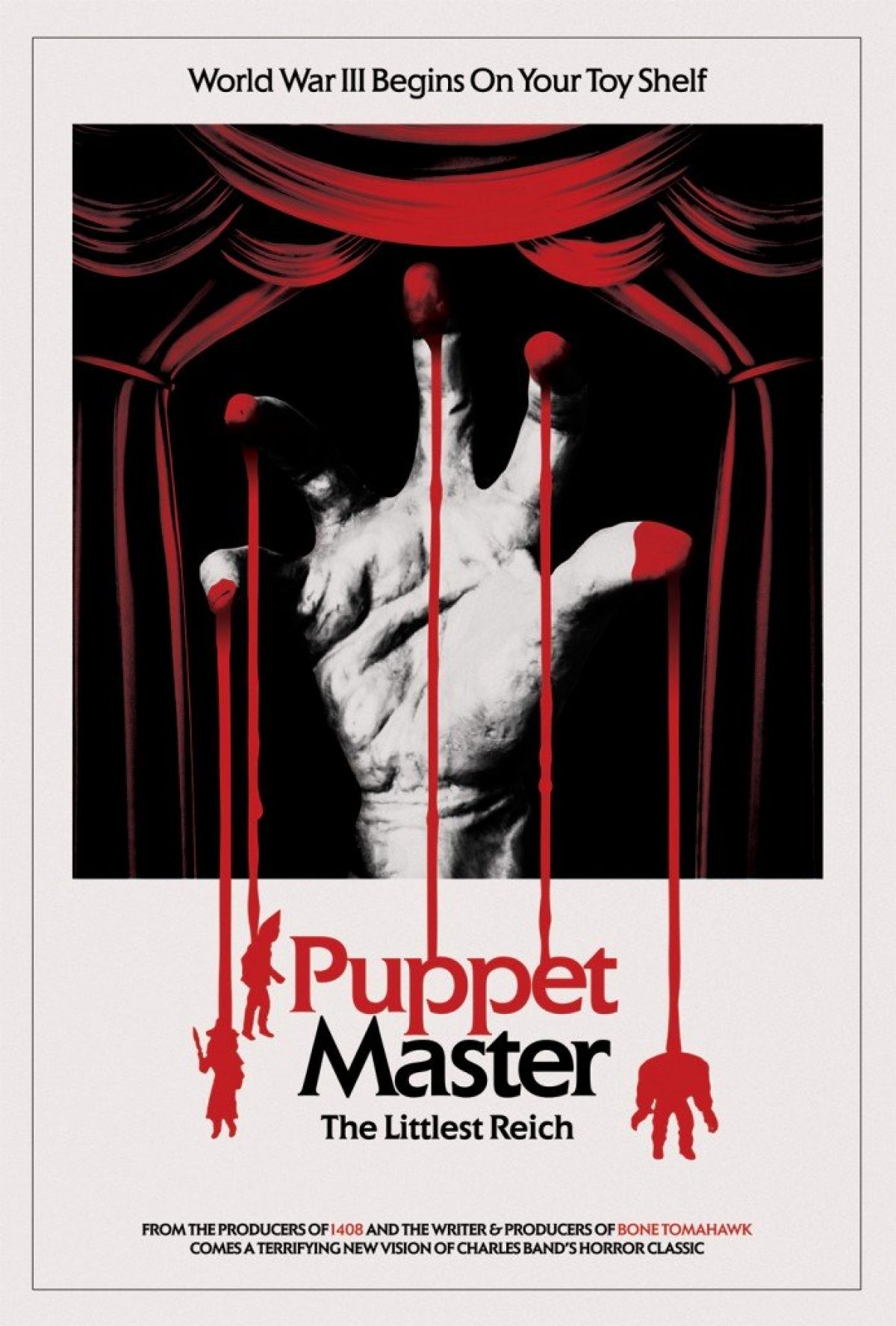 So, what's Puppet Master: The Littlest Reich going to be about? Here's the official logline:
A recently divorced young man who discovers a mint condition Blade doll in his deceased brother's closet and plans to sell the toy at a convention in Oregon celebrating the 30th anniversary of the infamous Toulon Murders. All hell breaks loose at the Postville Lodge during the auction when a strange force animates all of the various puppets throughout the convention as they go on a bloody killing spree.
Puppets going on a bloody killing spree throughout a toy convention? Look, I'm not the biggest Puppet Master fan (admittedly, I'm also not very well-versed in the franchise), but that premise is pretty damn irresistible. And with the Bone Tomahawk creative team involved (along with Charles Band and uber-producer Lorenzo di Bonaventura), it's hard not to root for this project. One wonders who they'll get to direct.
Anyway, stay tuned for more on this one as it becomes available.