Check Out A Bunch Of Wacky New SUICIDE SQUAD Photos
Lots of Joker to gawk at.
Yesterday, we shared the new Suicide Squad Entertainment Weekly covers. Now it's time to check out what Suicide Squad photos you'll find between those covers: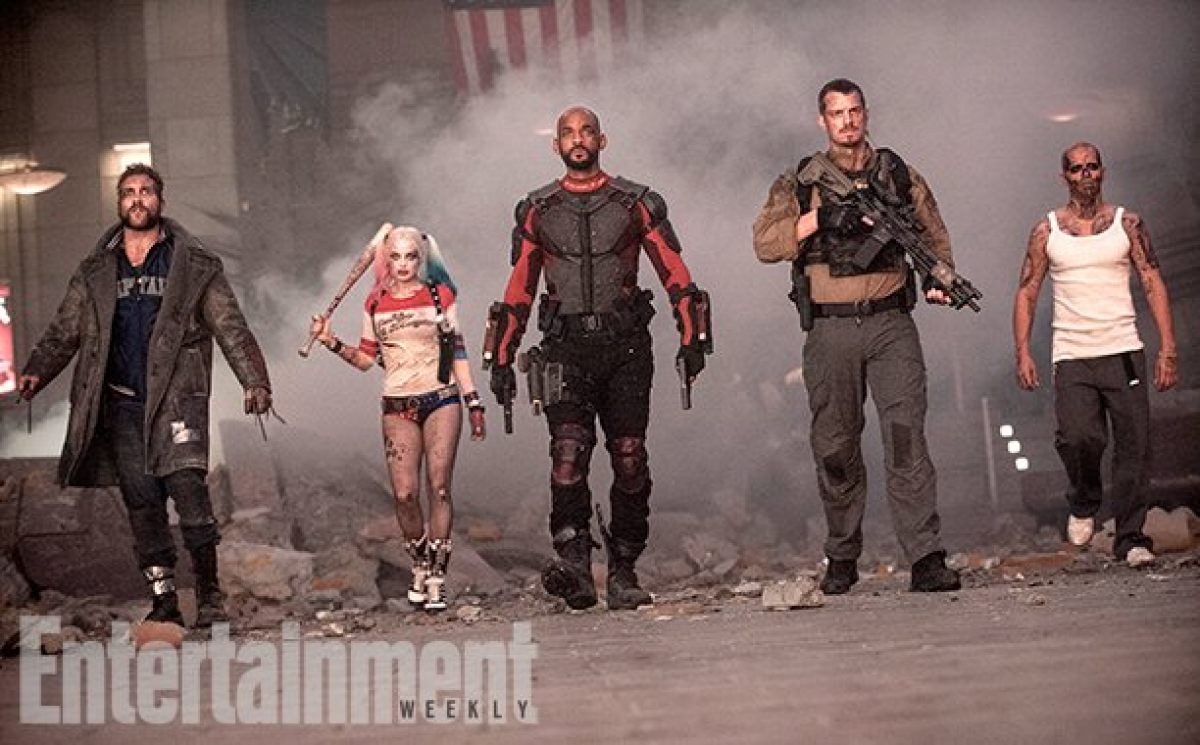 These are all pretty fun. I'm especially into the one starring David Ayer as "Director". He seems to be taking the role rather seriously. Also, am I wrong or is this the first image we've seen of Common's Monster T, whose silly tattoo game looks just as strong as the Joker's?
Again, I am infinitely curious about how this movie is going to play. There's an excitement surrounding Suicide Squad that encourages me, since everything about it looks so extremely at odds with what we expect from mainstream comic book movies (other than its big stars, people like Jai Courtney). I hope it makes a gazillion dollars and Warner Bros starts adding Juggalo tattoos to all its superhero characters as a knee-jerk response.