SDCC Preview: The DC Comics Booth Is Back!
Costume city. Population: SUICIDE SQUAD and WONDER WOMAN.
This morning I had the wonderful privilege of walking the San Diego Comic-Con floor ahead of the normal throngs of spectators. It was an almost eerie place without thousands of slow-moving fans shuffling from one booth to the next. Not that it was quiet. Instead of people, most of the exhibition floor was abuzz with construction equipment as crews worked to erect booths before the clock ticked down to zero hour.
One of the mostly finished booths I got a peek at (and was allowed to take pictures of) belonged to DC Comics, which is traditionally a booth built around museum-like exhibitions of movie and TV costumes from past and present.
This year was no different. The two properties DC wants to show off this year do not include Justice League, so there's no exciting look at the Cyborg or Flash costumes. But we did get a nice, up-close look at costumes from Suicide Squad and Wonder Woman.
First, here are some images of the Suicide Squad costumes. They didn't have room for every character, but I was too distracted by the detail on Captain Boomerang and Deadshot's costumes to complain. (Btw, sorry about any glares or reflections of my ugly ass in the photos; these things are behind glass and you take what you can get.)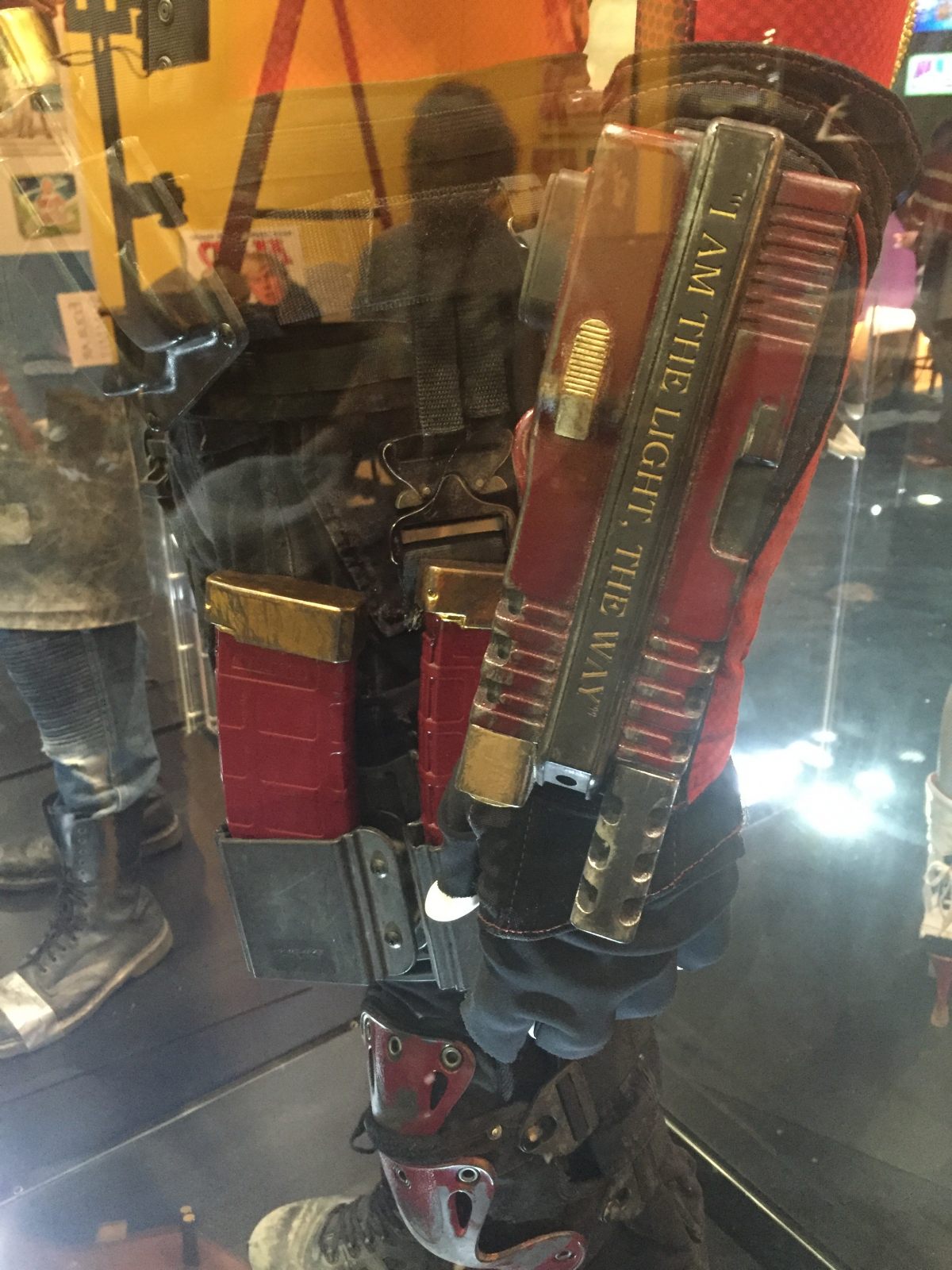 DC of course also had costumes from the upcoming Wonder Woman movie, including great looks at the costumes for General Antiope and Queen Hippolyta:
But perhaps even more exciting was a display of Linda Carter's Wonder Woman TV show costume, including artwork and fabric from some other outfits for the show: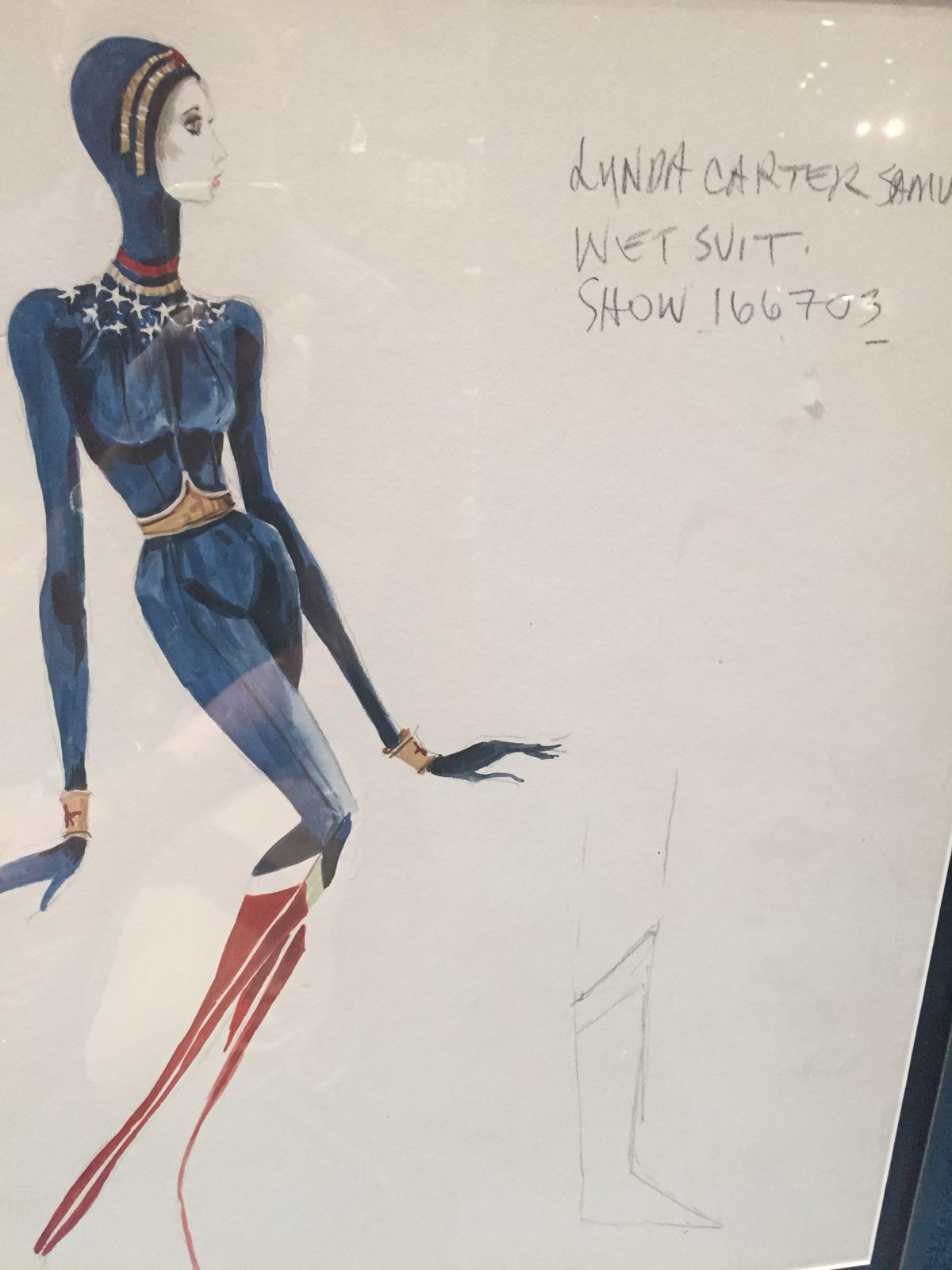 All in all, DC's exhibition floor is pretty exciting this year, though it suffers a bit from the omission of that one little DCCU movie we're all currently wondering about. Oh well, we'll get there next year.