SDCC: We Got A Copy Of The Secret DARK TOWER Book That Just Dropped At Comic-Con
Wanna see what's inside?
This was all we knew: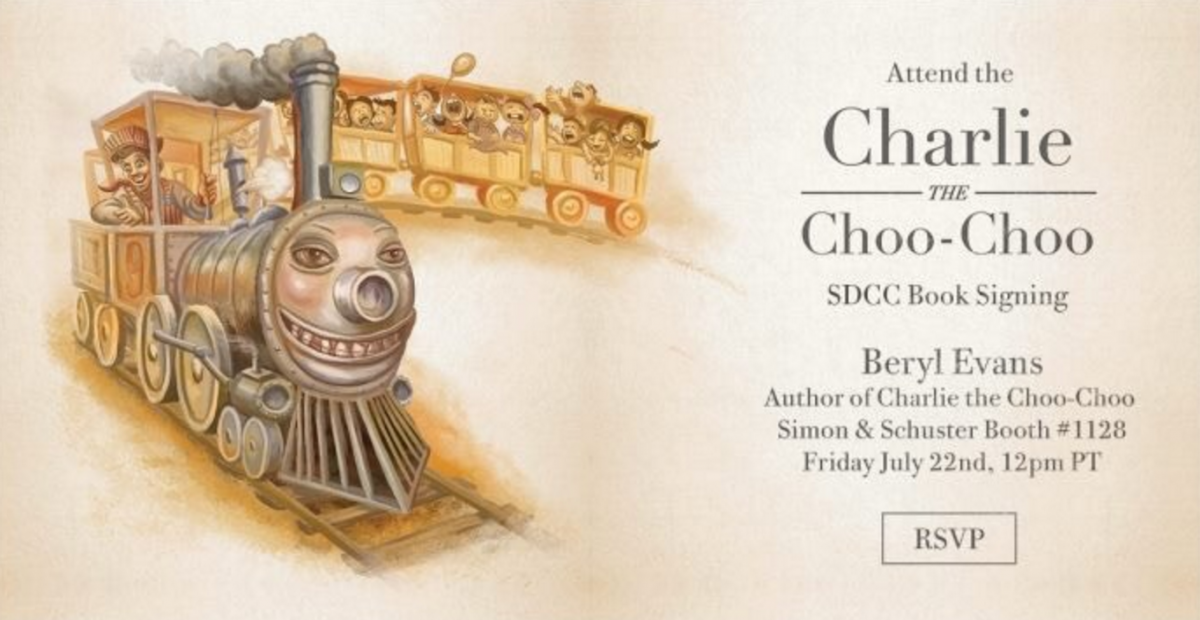 The enigmatic Beryl Evans, fictional author of the book within a book "Charlie the Choo-Choo" in Stephen King's The Dark Tower series, would be signing copies of the book - that, heretofore, never really existed - at Comic-Con.
Only 150 copies were made. Obviously, Team BMD needed one.
I woke up early and got in line to enter the convention center before it opened. The moment I was indoors, I beelined to the Simon & Schuster booth, and was told that a) I was the first person to arrive but b) the line wouldn't form for another two and a half hours. Fans started amassing quickly, and we were repeatedly told we weren't allowed to hover. To throw them off my trail, I lingered in the area, buying up a lot of stuff I don't really need at the adjacent booths. I wasn't hovering! I was being a consumer!
Eventually, the time came and a lined formed (chaotically). We were given pieces of paper with our line numbers written on them, asked to write our names down (so that our books could be personalized), and then...we waited. And then Beryl Evans appeared. She took a seat, and one-by-one we worked our way through the line to collect our prize.
And what a prize it is. Here, reproduced online and in its entirety for the very first time, is the complete Charlie The Choo-Choo by Beryl Evans.
Isn't this incredible?! Shout-out to whichever Sony employee brainstormed this thing into being. This is easily one of the coolest tie-in items we've ever seen.
Let us know what you think in the comments below, Dark Tower fans.
(Note: This post was a joint operation between Meredith Borders and Scott Wampler, say thankee)