SDCC: Surprise! Here's A New DOCTOR STRANGE Trailer
It's as awesome as you're hoping it is.
Heading into Marvel's panel at SDCC, the general consensus was that any footage Marvel might screen would remain offline for the time being, exclusive to everyone who spent the night waiting to get into Hall H.
Not so much! Not only did Marvel decide to drop a new Doctor Strange trailer on the rest of us, they also delivered a brand-new poster. Let's take a look!
So, this trailer offers us much more in the way of story than the first trailer did - we even get to hear Mads Mikkelsen speak! - as well as an expanded look at Doctor Strange's various locations and sets. The visual effects are notably more refined since the last time we checked in, and the sense of scale is absolutely huge. This is a strong trailer.
Oh, before I forget, here's that poster: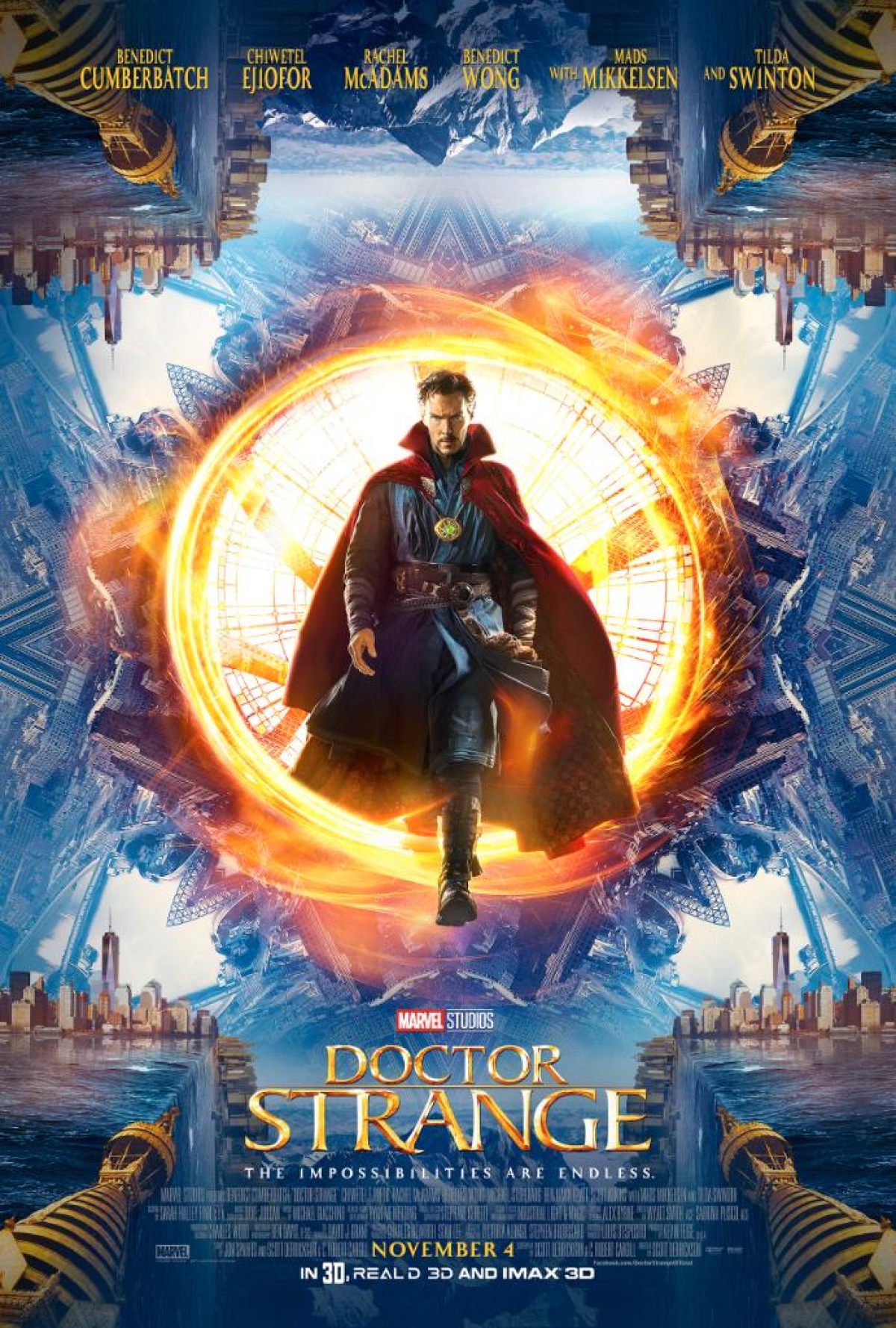 I'm loving a lot about Doctor Strange, but its willingness to go big and colorful - in the film and in the marketing - might be my favorite thing about it.
What do you guys think? My anticipation levels on this one are now hovering at Guardians Of The Galaxy Vol. 2/Thor: Ragnarok levels.
Doctor Strange opens on November 4th.