Have A Very PHANTASM Christmas With This Sentinel Sphere Ornament
Your Christmas tree is gonna be flyin' fast and furious.
2016 has been the year of Phantasm, with the release of Phantasm: Ravager and a 4K restoration of Don Coscarelli's original film hitting theaters across the country. So it's the perfect year for Mondo to come out with what is, frankly, the coolest Christmas tree ornament I have ever seen.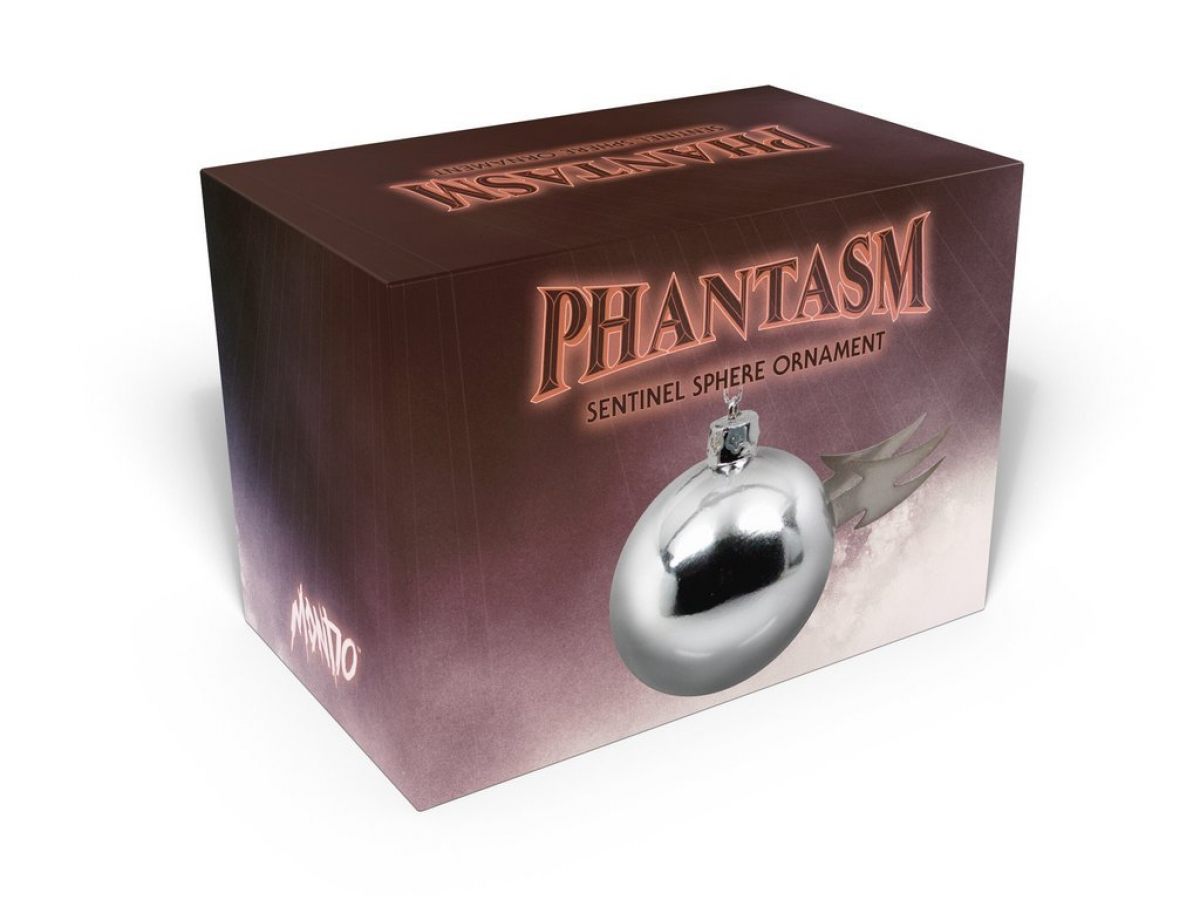 Introduced in the 1979 horror classic PHANTASM, the Sentinel Sphere is the signature weapon of supernatural undertaker, The Tall Man. The flying silver orb is used to drill into the brain of his victims and drain their head-nog.

We teamed up with legendary filmmaker Don Coscarelli and our friends at Middle of Beyond to create the Sentinel Sphere replica ornament. It's the perfect addition to your holiday horror decor!
Guys, I need this. I don't ask for much, but I need this. You need it, too. Pre-order it HERE.