RAW Gets A Cool New Poster
Don't eat it.
We all loved Raw out of Fantastic Fest this year, so we're more than happy to spread the word on the film whenever possible. To that end - hey! - check out the film's brand spanking new poster!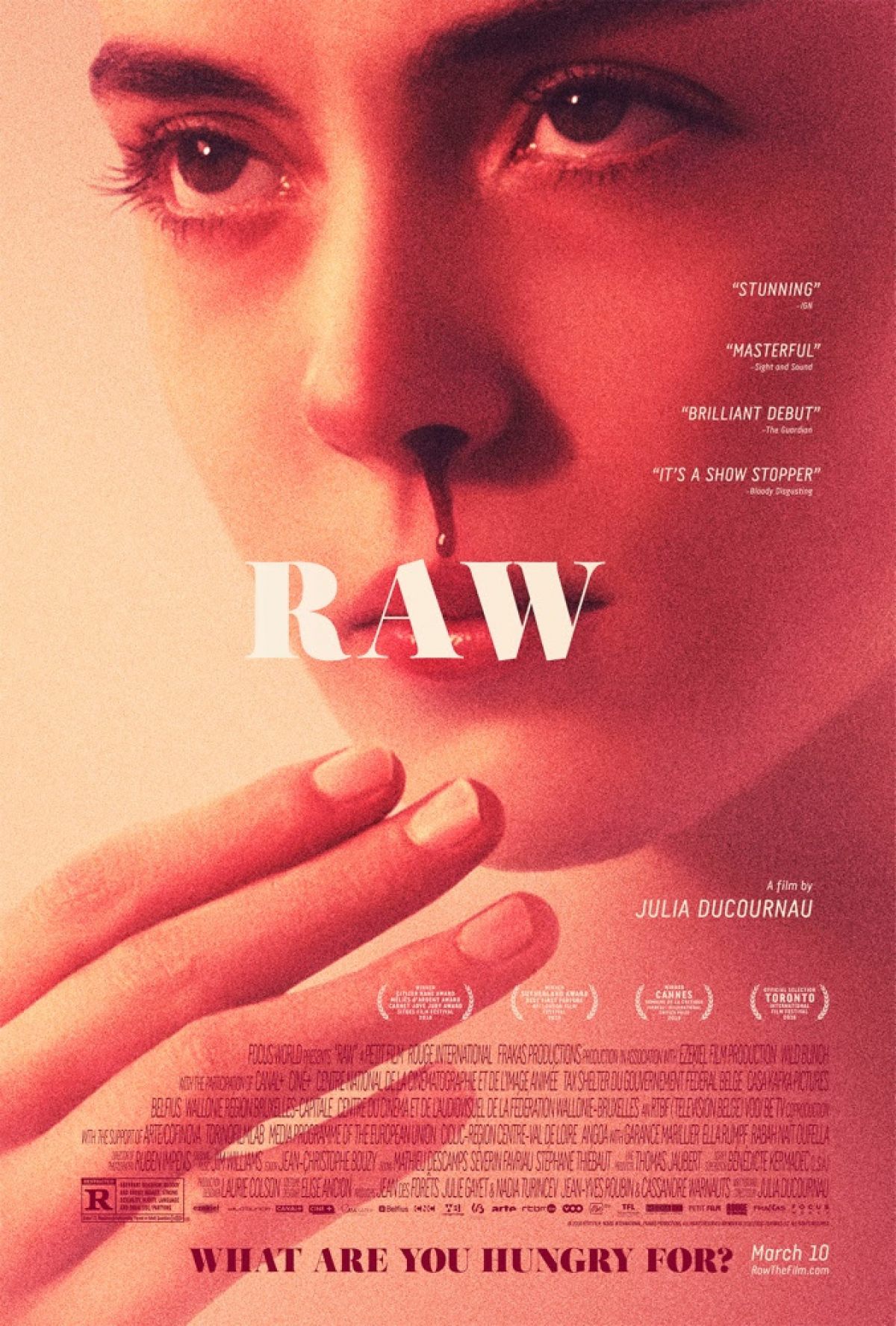 Looks good! This understated poster isn't the most exciting thing in the world, but it definitely feels right for the film and certainly isn't ugly.
As for Raw itself, I highly recommend you look out for it when it his theaters this March. Like this poster, it's quiet and understated yet manages to stick with you all the same. Unlike this poster, however, it has some good cannibalism in it. Sorry, poster.