Indie Filmmakers Pick Their Top 5 Movies of 2016
BMD rounded up a few of today's most inspiring directors to talk about the best movies of the year.
Instead of going the traditional route for my top movies of the year list, I decided to try something a little different for 2016. I asked fourteen independent filmmakers whose work I admire what they would choose for their favorite movies of the year. I mean, after all, when it comes to judging the merits of a film, who better to have a say in the craftsmanship of the latest movies than those who make movies themselves?
The result of my inquiries is this terrific little curated list, which I am very excited to share with you all, because every person who contributed to this article not only gave great answers, but spoke from a place of understanding. Each director included in this piece has felt first-hand what it's like to try to make a movie in this ever challenging cinematic world, and has succeeded in doing so. So, without further ado, here are the top 5 films of fourteen very inspiring directors currently working today.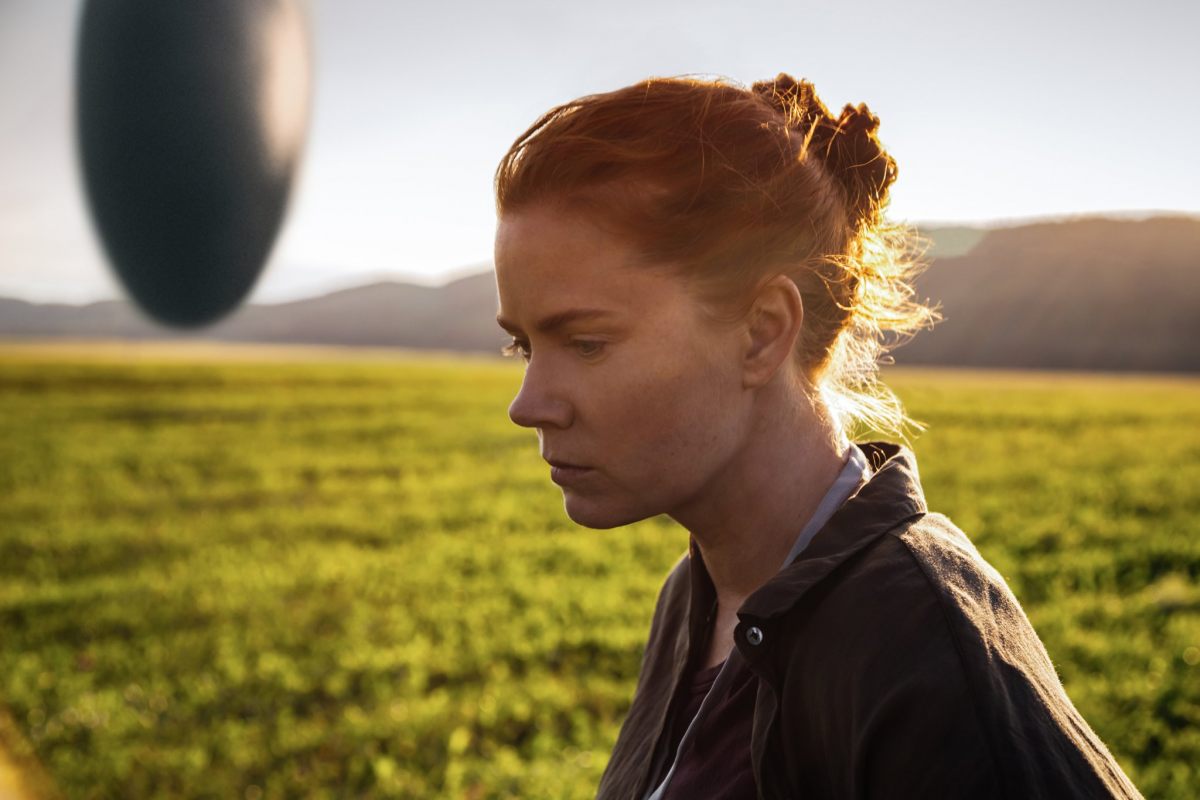 KARYN KUSAMA (THE INVITATION, JENNIFER'S BODY)
Arrival - I think Denis Villeneuve might be the most exciting director to have movies at the megaplex right now. This movie makes me weep.
Moonlight - this movie really touched me, and watching it I felt humbled by its vision.
A 3-way grouping of The Neon Demon, Elle, and The Handmaiden -- very different movies that still manage to evoke, provoke, and interrogate their male directors' fascinating struggle with their own messy versions of feminism. Keep pushing yourselves fellas! It's exciting cinema when you do.
Kubo and the Two Strings - a movie I loved, that I'll love watching again with my son.
Special screening of Bergman's Fanny and Alexander at LACMA. OMG there's a reason this movie is revered. Absolutely beautiful filmmaking.
SARAH ADINA SMITH (BUSTER'S MAL HEART, THE MIDNIGHT SWIM, HOLIDAYS)
I should start saying that there are so many movies I haven't yet seen this year, I'm really behind and probably have no business making any best-of lists. But of the movies I've managed to see, these are the ones I suspect will stick with me.
Moonlight - It's an obvious choice for a list like this, but it's so good I can't not include it. The story was emotionally gripping from beginning to end, perfectly paced and edited, and gave me new insight into the heart of man.
Lamb - I've seen this movie several times and still don't know how I feel about it. It manages to keep the audience in moral limbo long past the credits, to unsettling effect. Ross Partridge both directs and stars, which makes the delicate balance he achieves all the more impressive.
Creep - This movie is entertaining from beginning to end. Really an effective little thriller and one of my favorite performances by Mark Duplass.
Hail, Caesar! - I was surprisingly entertained by this movie! And the song and dance sequences were far superior to anything I saw in La La Land.
Krisha - This is one of the best character studies I've seen in a long time. It's a powerful, brilliant little film.
*Late Addition*
Elle - I just saw Elle and found it to be incredibly refreshing. The three trailers playing before all had a female victim of violence at their center, the way so many writers toss one in to substitute for feeling and fantasy. Elle was a refreshing antidote to victimhood. Brilliant script by David Birke.
JOE BEGOS (THE MIND'S EYE, ALMOST HUMAN)
YES, I KNOW, there are more than five films here, but I couldn't knock this list down any more. These aren't in any particular order, but every one of them is a film that I've thought about long after seeing it, was eager to discuss with people, and couldn't wait to view again.
OJ: Made in America - Considering I'd rather stare at a blank wall in an absolutely silent, dark room than watch most any sporting event, the fact that a seven-and-a-half-hour ESPN documentary (that I watched start to finish, only pausing for some Wendy's) is on this list should be enough to convince you that this is INDEED an absolute masterpiece of a documentary. Or you can just listen to EVERY OTHER PERSON who has seen it.
Green Room - Saulnier knocks his follow-up to his white-knuckle micro-budget masterpiece Blue Ruin out of the fucking park. Tight, taut, violent, well composed and exploding with style, I wish I could have made this fucking movie.
Popstar - I haven't laughed this hard at a movie since Macgruber (does this mean Jorma Taccone is quite possibly the best comedy director working?) so that alone should propel this into the list despite any other issues at hand with the movie. I unfortunately missed this one in theaters and utilized my 24 hour iTunes rental window to watch the movie TWICE, just so I could show somebody who hadn't seen it. I don't think that's ever happened before.
Elle - Been wrestling with this one in my head since I watched it, and far longer than any other movie I've seen this year for sure. Basically, Paul Verhoeven is back motherfuckers.
Manchester By the Sea - I've seen numerous people talk about how bad this movie is in ways that have absolutely nothing to do with the actual filmmaking, and it drives me crazy. Every single thing about this movie fires on all cylinders, and it shouldn't be missed, goddammit.
The Neon Demon - Haunting, mesmerizing, blisteringly stylized, and gnarly as fuck. Refn tackles horror as a 45-year-old pervert viewing the world of fashion through the eyes of a 16-year-old girl and goddamn is he in top form, giving us his best film yet.
I Am Not a Serial Killer - This one came out of nowhere and blew me away. Between the crazy twist in the middle of the film, my personal favorite cinematography of 2016 (shot on glorious 16mm by Robbie Ryan) and an incredible performance by Christopher Lloyd, this is a must-see for any film fan seeking something different and original, horror or not.
The Autopsy of Jane Doe - For me, this movie doesn't stick the landing in the third act, but the first two acts are so goddamn absurdly good that I'll be revisiting this movie constantly regardless. The two leads are absolute powerhouses, and the way the story and twists and unfolds while keeping the tension sweat-inducing is the sign of some top level filmmaking unfolding before our eyes.
MIKE FLANAGAN (HUSH, OUIJA 2, OCULUS)
A Monster Calls - J. A. Bayona's astonishing fable affected me like nothing else this year. Straddling a fine line between innocence and adulthood, this movie distills one of the most profound and contradictory truths about human nature into six words, spoken by a child in a moment of honest desperation to an imaginary (?) monster. Minutes later, he speaks six different words to his mother. These two utterances are so simple, so human, and so profound. This is what fiction is meant to do.
Manchester By the Sea - Kenneth Lonergan has a particular gift as a filmmaker: you feel as though you're eavesdropping on real, living, breathing people as opposed to watching actors perform lines. Incredible performances across the board adorn this heartbreaking look at grief, loss, and how we keep on living, even if we don't know how.
Sing Street - John Carney's celebration of youth, music, first love, and brotherhood is a delight from start to finish. Charming, moving, and infectious, Sing Street is a film that sneaks up on you. By the time the credits roll, you realize you've fallen in love.
The Handmaiden - Chan-wook Park is a true visionary, and his latest effort is an erotic thriller executed to such a degree of perfection that you find yourself in awe of the mastery on display. Unpredictable, riveting, and a fine showcase of the director's impeccable style. The plot is full of twists, the sexuality is at once disturbing and erotic, and the spell it weaves lingers long after it is over.
Nocturnal Animals - Tom Ford's second film is a study in revenge, but not on the scale that it appears. The viewer is swept up by the B story; a story within a story that is dark as night, with huge stakes... but this isn't the real story the movie is telling. As involving as that tale is, it is merely a tool of the film's true story: a simple, quiet, subtle moment of revenge for a romantic betrayal decades old. The moment when the intended recipient of that revenge realizes this is the most profound of the movie, and makes for one of the most complicated, wordless final images of any film this year.
NEIL MARSHALL (THE DESCENT, DOG SOLDIERS)
The Nice Guys - Black is the new black! It's been a while since the genius of Kiss Kiss Bang Bang, so thank god for the return of Shane Black! It was such a great, and rare, treat to see a funny and thrilling character-led movie. Not a super hero in sight, and all the better for it. Brilliantly written, directed and cast - such a great pairing of Gosling and Crowe, like a throwback to Butch and Sundance by way of Freebie and the Bean. Marvelous and refreshing, if this is old school, then Shane Black is the head master!
Arrival - Proof that the Blade Runner sequel is in good hands. Beautifully made, with a jaw dropping lead performance from Amy Adams, this proves science fiction, and in particular the alien invasion sub-genre can be intelligent, dramatic, compelling, challenging and emotionally powerful. The design was simple and highly effective, the music was haunting, the aliens were never distracting, and all these elements are beautifully wrapped up in a first class script.
Deadpool - From one 'Overpaid Tool' to another, Tim Miller really pulled it out of the hat here. This could have gone so terribly wrong, been Marvel's biggest misstep, but Miller, with the help of a great script by Rhett Reese and Paul Wernick clearly didn't give a fuck, and that anarchic attitude translates directly to the screen and inhabits Ryan Reynolds' character completely. It was a passion project for Reynolds, and a very ballsy move on his part. But that passion paid off big time.
Green Room - Holy shit, does this win the award for most intense movie of the year! Director Saulnier (who also made the brilliant Blue Ruin) creates a butt-clenching atmosphere of menace, aided and abetted by fantastic performances from the entire cast, but specifically from the late and much lamented Anton Yelchin, Imogen Poots and Patrick Stewart in his best performance in decades. "It's funny. You were so scary at night" - perfect.
Rogue One - Star Wars films are nothing if not divisive. Not that surprising given the legions of passionate fans that have grown up with the saga for the past 40 years. It's a unique phenomena and is worth having a little heated debate over every now and then. If The Force Awakens was a love letter to the originals, it also had its heart firmly set on seducing a whole new generation of fans. Rogue One feels like a different animal. It's absolutely made for us 1st generation fans, a Star Wars movie for grown ups, and no apologies necessary. Certainly it has its flaws, but so did Force Awakens. And yet despite them, I'm still suckered every time. I just love spending time in this universe. I'm now looking forward to Star Wars being a yearly Christmas tradition, like Lord of the Rings was for while. With Rogue One, Gareth Edwards has delivered a war movie, the Dirty Dozen in space, and why not? After a meandering first act it picks up the pace, and leads to one of the best finales of the entire saga - a space battle to rival Endor, a ground battle to rival Hoth, Darth Vader kicking off and finally showing us why the rebels were right to be scared shitless of him, and a resolution that is true to the story yet still manages to be triumphant. Can't wait for the sequel…. oh wait.
MICKEY KEATING (POD, DARLING, CARNAGE PARK)
Hail, Caesar! - This film just did it for me for some reason. It's hilarious and the scene where the suitcase sinks into the ocean sums up just about everything I adore about the Coen Bros.
I Am Not A Serial Killer - A complete surprise. I saw it at SXSW and enjoyed the hell out of it. I hope Max Records has a big career ahead of him.
De Palma - There is absolutely nothing that can compare to watching a legendary filmmaker talk about the difficult process of actually getting films made, let alone masterpieces.
The Greasy Strangler - The sheer fact that this film exists is enough to make it on the list.
31 - I'm including this almost exclusively because Richard Brake's performance in the opening scene is totally brilliant.
TED GEOGHEGAN (WE ARE STILL HERE)
Zootopia - Disney's best film in years - an adorable, eye-popping adventure that's equal parts smart and playful, while brilliantly using different animal species as a metaphor for racial intolerance. It perfectly drives home everything that's right and wrong with the world today.
The Autopsy of Jane Doe - An EC Comic sprung to life, Trollhunter director André Øvredal goes from epic to intimate with his second feature, a one-location spookshow featuring two lovable leads, a plethora of jaw-dropping practical effects, and a bravura performance from actress Olwen Kelly, who is somehow capable of stealing the show as the film's titular inanimate corpse.
Sing Street - John Carney's Once is a masterpiece, and Sing Street feels like the carefree antidote to its romantic precursor's dour tone. Sure, it has a great anti-bullying/pro-art message, but its the clothing, art direction, and music of Hillery-era Dublin that end up the real showstoppers. The soundtrack is a must-own.
Train to Busan - The speedy undead are nothing new, but this tense, melodramatic Korean actioner melds them so perfectly into its plot that they feel like nothing you've ever seen. I never would have guessed that a movie easily summed up as "zombies on a bullet train" would make me and my family cry our eyes out.
Green Room - Being in the wrong place at the wrong time has never been more terrifying or expertly crafted than in Jeremy Saulnier's pitch-perfect thriller, which had me balled up nervously in my seat for its entire runtime. A heart-wrenching performance from the late Anton Yelchin coupled with an amazing turn from Patrick Stewart makes this eerily-timely film about the anger, confusion, and weakness of the alt-right my unquestioned favorite of 2016.
Honorable mentions: Don't Breathe, In A Valley of Violence, The Jungle Book, Captain America: Civil War
KEVIN BURKE (24X36: A MOVIE ABOUT MOVIE POSTERS)
Midnight Special - I absolutely love Jeff Nichols' flicks. Every one of his films from Shotgun Stories to his most recent, Loving, has found a special place in my sappy, movie lover's heart, and I think there are very few modern directors who succeed in capturing the fragility of human interaction in dangerous circumstances the way that Nichols does. What's left unsaid by his characters often speaks louder than any of their dialogue. With Midnight Special he not only succeeded in communicating a profound sense of wonder (something hard enough to do on its own), but to challenge its typically 'happy-go-lucky' presentation with something more honest. It doesn't hurt that David Wingo's score is fucking amaze-balls.
Hunt for the Wilderpeople - Taika Waititi is another game-changer whose new films I'll always look forward to. He uses every tool at his disposal as a director to great comedic effect. He doesn't just rely on his tight script and excellent performers to make us laugh, and that's a rarity in modern comedy. Add to that the way he's able to effortlessly juggle the laughs with the film's more touching moments and it was easy for me to make space for it on my Blu-ray shelf.
Kubo and the Two Strings - If you need it explained why this film ends up on anyone's "Best of 2016" list then you haven't seen Kubo and the Two Strings. Do it.
The Nice Guys - It's a testament to his skill that Shane Black is always able to deliver something new and awesome around themes and tropes that he himself has exploited over and over again. He's a proven master of the buddy action-comedy but he never allows his creativity to suffer under the weight of his crown. The character work in The Nice Guys, like in many of Black's previous efforts, is dynamite - that I feel like I've known Beau Knapp and Keith David's henchmen for years, despite their only appearing in a handful of scenes, made that evident. It was one of those films where, like a great novel, it left me with an empty feeling in my stomach once the credits rolled - not because it didn't satiate my want to be entertained, but because it did it so well that I was sad I wouldn't be able to tag along on any more adventures with Healy and March.
Original Copy - I was fortunate enough to catch this doc at Fantastic Fest right before our second screening of 24x36 and it absolutely floored me. As a nostalgic sucker for the glory days of independently owned cinemas and illustrated movie art, Original Copy hit all of the right notes for me. At once fascinating, funny and heartbreaking, Georg and Florian Heinzen deftly navigate us through a simple story that in lesser hands could have easily been ineffective, but instead ends up being a thoughtful and worthy capturing of an end of an era in cinema - the final days of a silver screen shrine in Mumbai and its original movie mural artist, Sheikh Rehman, a man far too talented to not be a household name for any movie lover. And I'm so glad this film exists to introduce us to him and his work.
Honorable Mentions - Safe Neighborhood, The Age of Shadows, The Jungle Book, Weiner
EMILY HAGINS (MY SUCKY TEEN ROMANCE, GROW UP TONY PHILLIPS, COIN HEIST)
Sing Street - For me, nothing beats an honest movie about growing up and learning who you are. Sing Street's heart-warming performances (both acting and musical) make this movie a real standout in the genre of modern teen movies.
The Wailing - The Wailing is another excellent South Korean horror/thriller released this year (I would put Train to Busan on a top 10 list for sure), but I think the way the film utilizes a fine line between fantasy and reality to unravel a series of mysterious murders makes this the most intense two and a half hours I spent in a theater this year.
Down Under - This movie blends comedy, horrific circumstances, and morally ambiguous characters seamlessly to support a thoughtful perspective on how politics can divide us. Even though Down Under is a fictional story based around the real Australian race riots in 2005, the commentary feels especially relevant after the 2016 US election.
The Nice Guys - While it's easy to fall for another intelligent Shane Black and Anthony Bagarozzi action/comedy script, Ryan Gosling and Russell Crowe's chemistry makes this movie feel like a timeless addition to the genre.
Hunt for the Wilderpeople - This unique coming-of-age adventure from Taika Waititi is worth watching for the charming performances of Julian Dennison and Sam Neill alone, but the supporting characters, humor, heart, and general weirdness make it exceptional.
EVAN KATZ (CHEAP THRILLS, ABCS OF DEATH 2)
Weiner – This documentary would completely play as a tragedy if it wasn't so goddamn funny. Never before has a man in horrific freefall been so hilarious. The pathos is only glimpsed over the shoulder of our hapless lead whenever the camera lingers on one of Huma Abedin's various pained expressions.
Jackie – Gothic, moving, nightmarish. Jackie Kennedy's days following her husband's murder gets the Kubrick/Polanski treatment. Natalie Portman does the best work of her career, and in my humble opinion the most stunning performance of the year.
The Nice Guys – Shane Black at his anarchic best. Ryan Gosling is as great as always, and Russell Crowe gives a refreshingly ego-free frumpy turn. It's just a pleasure to watch these two assholes, asshole around pop-noir '70s era LA.
The Lobster – One of the funniest, most heartbreaking, treatments I've even see about love, compatibility, and loneliness. Somehow escapist and hard-hitting all at once, often in the same scene.
Hell or High Water – Just a rock-solid pulp tale, told with style to burn, and a somehow contemporary energy. Jeff Bridges does his best Jeff Bridges impersonation yet.
Honorable Mentions: Green Room, The Witch, 808, The Neon Demon, 10 Cloverfield Lane, Manchester By the Sea, Anti-Birth, The Wailing, Tickled
MARCUS DUNSTAN (THE COLLECTOR, THE COLLECTION, THE NEIGHBOR)
Rogue One - (Spoiler Warning) This week we lost a beloved icon from a galaxy far, far away. Last night in the theatre, she was eternal... full of life, and in saying one word; "hope" - she reminded us what a movie can do. Three decades ago, my mother took me to Star Wars to see that brave Princess defy gender norms and take down oppressive villainy with wit and heart. Last night my mother and I once again witnessed a story reflecting thirty-seven years of our shared memories of not only being witness to our real lives evolve through the challenges and adventures that shaped our souls... but a touchstone once again reminding us that no matter how dangerous the obstacle, no matter how high the climb, and no matter how much life can hurt... there is always something to count on to get us through...hope. Thank you, Rogue One. I will miss you, and can't wait to see you again.
Hell or High Water- It was another review, or tweet, or text... but someone described this film as the precursor to the original Mad Max. I am grateful to have heard/read that review prior to watching Hell or High Water for the elegant tale of two lives running head first into certain oblivion, one with a way out... the other just for the ride into the wall.... became a searing sonnet of how bullies built of brick, politics and blood can't beat the will-power to right the invisible scale of justice...the kind of justice they don't serve degrees for, just memories and, in most cases, tombstones, for the effort to fight cruel systems of judgment designed to suck the heart out of the heartland near us all. The Texas of Hell or High Water doesn't seem too far from the dust and bullets of George Miller's landscape of justice recalibrating an insane system, and the closer it gets, the right and wrong of life gets more murky, just like the burning sunset of a desolate world trying to drag some reason into the light.
Deadpool - I could have sworn every spoiler possible had been spoiled prior to watching Tim Miller's diabolically entertaining film, but my goodness... thank goodness... there was no way to spoil all of the surprises bursting forth from a cinematic experience that not only my parents saw twice, but, in the midst of my sister beating back cancer... she and I watched, cried, laughed and cheered for the ballistic "Merc With A Mouth" to demolish his way toward a complete existence. Seven viewings later, Deadpool still offers gifts of creativity, sympathy, humor and inspiration while effortlessly stepping into extremely dark pockets of real pain and consequences. Being one of many to pay respects to George Michael this week, it is nice to think that this berserker of a film allowed fans to stick up for themselves, slamming bullies, atrocity and fulfilling a destiny of good despite horrific circumstances could be buoyed by the very nectar of pop culture it held dear. Deadpool is timeless right out of the gate. I can't wait to see the next adventure, and I am equally eager for this rated R superhero to keep the cliches of its PG-13 brethren in check with smart, invigorating writing, acting and direction. Cheers to the anarchy of a creative force!
Manchester by the Sea - The film begins as if every conventional scene written... a scene of deliberate exposition per-se... or spoon-fed emotion... had been cut and only the pieces of real life remained. In the echo of those tiny interactions, more humanity and story is conveyed on a level that created an engaging, moving portrait of loss, life and how we all are handed a chance to buckle or buckle up for the rollercoaster of our time on earth. Casey Affleck's quiet, reflective performance doesn't put up any walls. He is an open window to someone so very real it feels as if he is a walking, talking extension of many's buried pain. And we can laugh, too. Life allows us to laugh. No matter how much it can hurt... we get to laugh... we get to love... and thank goodness a visit to Manchester By the Sea just might help a few broken hearts find a way to heal, or at least, find a way to still laugh while we do.
La La Land - How did this movie happen? It is a lightning bolt. There is an exuberant vast canvas of color, energy and music that paints each performance into a modern fable of something that reminded me of Dr. Seuss' "Oh the Places You'll Go" as if it were reinterpreted to the modern leaps of chance offered to our choices in life. 2016 took so very much, and gave so very much, but this film defies any existence of 2016, or 2000... or ever... it is about dreams in music and dreams in imagery... and that marriage of music and picture is pure magic that feels of its own time, and yet speaks to the universal mystery of which dreams to follow, and if deftly asks can we bear to wonder of those dreams we don't? La La Land is everywhere... and always... what a dream indeed.
KEVIN KOLSCH (STARRY EYES, HOLIDAYS)
The Triangle – The filmmakers say, "go in blind." I agree. I won't say anything else here but "see it." Oh, and also that it's currently only $.99 on iTunes.
Green Room – When I saw this film, I didn't initially like it as much everyone I know seemed to. I didn't like it as much as Blue Ruin. But months later, I find it lingering in my brain. The look of it, the characters, the punk rock vibe of it. I find myself thinking of it often, while I can't even remember movies I saw last week. And that is the true sign of a good movie: its staying power.
The Witch - It's hard to believe this is Robert Eggers first feature film. The controlled pace and atmosphere is expertly executed. The hypnotic feel of the film lulls you in and has you doubting your eyes by the time it reaches its mind-blowing finale.
Raw – Technically this doesn't come out until 2017, but I saw it at this year's Beyond Fest and it was the most electric screening I've ever attended. After news of people passing out at the Toronto International Film Festival, there was a buzz of danger in the air. A movie had power again. And maybe that can be credited to the hype machine, but the film lived up. Gross, shocking, and hysterical, this beautifully shot coming of age story is also delightfully charming.
One More Time With Feeling – This intimate look at Nick Cave recording his new record while dealing with the grief of losing his son is not only the most emotional movie I saw all year, it was surprisingly the most stylish as well. Filmed in gorgeous Black & White 3D, I left this film saying something I truly don't get to say that often, "I have never seen a film like that before!"
Honorable Mention: For two very contrasting looks at the last days of summer before college classes begin, try a double feature of White Girl and Everybody Wants Some!! Both great in their own way.
DENNIS WIDMYER (STARRY EYES, HOLIDAYS)
Let me start by saying that, if you follow me on Instagram, you probably know that I primarily watch films made over fifty years ago. I thought this was some passing "film fan fad," but I've been diligent about it for over three years now, and the chasm of a ratio between "classic" to "new" films that I watch you could drive a herd of cattle through.
Mind you, this isn't because I'm a movie snob - it's just become my instinct these days. I don't think the state of the cinema is floundering. It's just going through some tough trials lately. Maybe this is why some of the most powerful entertainment I've seen in 2016 was on TV (The Night Of, The People Vs. OJ Simpson, Stranger Things... Hell, the "San Junipero" episode of Black Mirror affected me emotionally like nothing I saw in theater this year. And the Game of Thrones episode "Battle of the Bastards" featured the most thrilling action scene I've seen in years.). But you're here to hear me talk about movies, not TV. And yes, while I still haven't seen very touted films like La La Land, Moonlight, and Manchester By The Sea, I've seen enough to put together a Top 5.
In writing this, I see a trend: films that deal with grief and loss. These are the movies that resonated with me the most:
(in no apparent order)
The Invitation - I caught this film late in the year. I missed its festival run, so I heard all of the hype it got. Luckily, I stayed away from any spoilers beyond the basic premise. I confess, for the first thirty or so minutes, I wasn't captivated by it. Until the performances began to sneak up on me-- primarily that of Logan Marshall-Green. The way his grief began bottled up, and then slowly dripped out of him until he was exploding, affected me deeply. Kusama, as a co-writer and a director, handled the pacing so deftly that, by the last ten minutes, I was completely riveted and haven't stopped thinking about the film since. I'm haunted by it.
Jackie - Similar to The Invitation, this film handled grief, loss and shock so well. Although with Jackie, we were seeing its immediate effects, in the wake of tragedy. The movie plays like a fever dream. Told out of order. Using score and silent imagery to get under your skin. I was tremendously moved by the direction and Natalie Portman's performance. And the message delivered by the priest (played by John Hurt) read very accurately to me. I'll be revisiting this film a lot.
The Witch - I caught a screener of this early in the year, before it was released theatrically and after its festival run had ended. The quality of the screener left something to be desired, but even then, the magic of this movie couldn't be ignored. The tone and atmosphere it creates is masterful. And I love all the questions it doesn't answer. It also has one of the most transcendent final shots I've seen all year. Fuck you if you're so lacking that you can't consider this a horror film. I think it's time to broaden your definitions a little.
De Palma - I could sit and listen to Brian De Palma talk about film until the flood comes. For that reason, this documentary-- which is basically Brian sitting down in a medium shot, talking to the camera for 90 mins, with clips from his films intercut-- gave me exactly what I wanted. As a filmmaker, I left the theater amped up. Inspired. De Palma couldn't make the films he made in the '70s and '80s nowadays. And that's a shame. As a provocateur and master of the aesthetic, he's sorely needed these days.
Nocturnal Animals - I was hypnotized by this film from the minute the opening credits started. I didn't even know exactly what the "plot" was until about the last ten minutes, and by then, it didn't matter. Like other films on this list, I had been seduced. I love films that can't be defined. People have tried to call this one a Noir. But it's not. If anything, it's a character study, told beautifully with the metaphor of a story-within-a-story format. The entire movie you're waiting for that story to factor in, plot-wise, to the surface story of Amy Adam's character. It's not until you realize that it was always about her that the film succeeds perfectly. Also: Cinematographer Seamus McGarvey has probably shot the most gorgeous film I've seen all year.
JOE LYNCH (EVERLY, WRONG TURN 2)
Another Top 10 list, you say? Yeah I'm sick of them too, but hey, Birth.Movies.Death paid me a cool million and promised good reviews for my next five projects, so I guess it's worth it right? And I'm sure the artist above me have wildly more incisive, cooler and likely more obscure picks for their favorite films of the year, so I thought I'd recount some of my favorite genre films I've seen this year…but through a particular parameter; the following films are ones I saw in an ACTUAL movie theater, projected image on screen, popcorn usually shoved in mouth. I think many films play differently in a public forum than they do at home or on an iPhone, and it bums me out to think younger generations won't enjoy movies like I have, especially genre films that practically BEG for audience interactivity. So, what better genre to shine a spotlight on than the ones that usually get the biggest responses, like horror, thriller, sci-fi? You know, the ones that usually don't frequent all these goddamned lists but deserve just as much love and recommendation. Now, these aren't all of the films I saw in the theater this year (do you REALLY want my two cents on Storks? Wait, really? OK DM me), just the movies that fall more into the horror/thriller/sci-fi category, ones I hope you get to see with a crowd in a theater someday. Now, in no particular order…
Green Room - (Theater: Arclight Culver City)- Already a huge Jeremy Saulnier & Blue Ruin fan, I had heard enough buzz about Green Room from friends who saw it on the festival run, many saying "This is YOUR type of movie." It was one of the films that opened when I was in Serbia shooting my new movie, yet didn't open there so I was stuck reading everyone back home singing its punk praises. Thankfully the film lasted long enough for me to see when I got back. The audience was small but once the film started we were like that collection of people at the dive bar watching a band play their SOULS out at 11, and it felt like a private show. Green Room is one of both power and fury but also quiet when it truly counts, like when the live show the band plays suddenly goes slow motion, cutting the music out for swaying body movements from the musicians and the audience, or when Imogen Poots runs the box cutter up that dude's stomach with nary a music sting, just brutality on full display. Seeing this film on the big screen, 3rd row center, felt intimate and dangerous, the genuinely shocking moments resonating with audible gasps in my theater. I miss dangerous movies, and that Saulnier's vision transcended festivals and became a legit work of commercial art gives me hope. If it wasn't for that goddamned Shane Black, Green Room would be my favorite movie of the year.
De Palma (Theater: Arclight Santa Monica) – I'm a Brian De Palma devotee; Any long take, overhead shot or split screen, and I'm totally down, but De Palma (Carrie, Blow Out, Dressed To Kill, Untouchables, many more) was more than just the style he was (in)famous for, and this absorbing documentary on his life through his films was a study in obsessions. Much of what De Palma was filming was beyond just setting up a cool shot or a Hitchcock homage, and hearing it from the man himself in a stark angle as he just…talks…gives each film a whole new resonance. Watching a doc at 11pm on a Thursday night with two other filmmakers doesn't seem very exciting, but we were drunk on Cinema by the time we walked out, and I could have easily watched another five hours in that theater. It felt like being in the coolest symposium by one of my favorite directors, so the audience actually became a class of film students for two hours. De Palma works because even the most casual film fan has seen one of his films or knows of it, and by sprinkling his works within the conversation, you can't not want to binge-watch all of his films when it's over. A master class by a true master of elevated genre.
10 Cloverfield Lane - (Theater: Arclight Hollywood)- This was the first movie I saw when I returned from Serbia. I was actually stoked for it primarily because I dig Dan Trachtenberg's last short "Portal: No Escape" and my good friend Bear was tasked to score it. So when I was suddenly informed I had to leave the country for the new movie, I can't say I wasn't bummed I wouldn't see it at home on opening night. It was another film that didn't open in Serbia while I was there shooting, so I was terrified that all the twists and turns would be spoiled with one thumb-flick on my twitter feed. Thankfully I preserved myself so I could go in as cold as I could, and I'm so glad I did. This was the LAST day the film was playing theaters, so two days after I arrived home, still jet-lagged from the trip, I stumbled into the Santa Monica Arclight and had the theater all to myself. But even alone, 10 Cloverfield Lane plays BIG for a film about captivity, its widescreen frame and energetic camera (in the right places) felt more at home on the silver screen than the HD one at home. Being in that theater all alone, I felt like I was a scientist behind a one-way mirror, observing and reporting on these test subjects while drinking my Slusho, watching the human factor create drama, and when we arrive at the big "twist", being alone created the feeling that I was in on the secret. PS: Why John Goodman is not being pushed for best supporting actor is beyond me.
Phantasm: Remastered – (Theater: Egyptian Theater) (BEYOND FEST) - I was honored to be asked to moderate a Phantasm panel for BeyondFest this year, and it was one of the highlights of 2016 for me for sure. Don is a friend, but more than that, Don has been an inspiration to so many fans and filmmakers, one of which being J.J. Abrams, who had his company Bad Robot clean up the film in 4K for a rerelease this year. I had never seen Phantasm in the theater, only most of its sequels, so seeing the original in this polished form was exciting enough. But what played well on VHS, Laserdisc and DVD before became a whole new and terrifying experience on the Egyptian's huge main screen, especially from 4th row in. Coscarelli's 2nd film (shot when he was a teenager practically!) is a waking nightmare, a surreal walk into hell and beyond, with a dream-like logic that may come off like bad filmmaking but feels more like someone finally captured the fractured nature of what Night Terrors are made of. The new picture and sound almost make one think this was shot last year as a period piece, and Angus Scrimm has never walked in slo-mo better. The audience that night was already predisposed to love the film, but based on the reaction afterwards and during the Q&A, I think we can agree that Phantasm still holds up today as one of the freshest breaths of horror ever and can work any audience over like gangbusters.
Don't Breathe - (Theater: AMC Century City)- Everyone should see this film in a theater when the turkey baster's drippy intentions are revealed. Also, silence is a very powerful thing in film, especially when balanced with shocking "stings" in the sound design. Fede Alvarez knows the power of silence, and with his stellar sound design team (who happen to be working on MY new film; hi, Wildfire Sonic Magic!) created a soundscape that was so effective I jumped multiple times, even in moments that I knew were coming from the trailer. Being surrounded by audience members felt sufficiently claustrophobic, as if the filmmakers chained the doors shut and we couldn't escape. Pure cinema at work here.
Found Footage 3D -(Theater: Chinese 6) (SCREAM FEST) - FULL DISCLOSURE: I know some of the filmmakers, including producer Scott Weinberg, who asked me to check out an early cut a while ago, and when I saw the film then on a laptop, it played fine, more on the humor side. But seeing it with a packed audience at its premiere, 3D glasses at the ready, the film EXPLODED. The humor was sharp, but what gobsmacked me what how well the 3D worked both as a comment on the format but also to legit work the crowd. And any film that uses split screen, let alone a 3D found footage movie, gets my respect. This was a perfect genre festival screening; laughter, cheers, actual SCREAMS as the film unfolds, the audience felt exhilarated when it was over. I doubt many of you will see it in a theater like we did there, but it's testament to the idea that just because it's content, doesn't mean it works on all screens. Found Footage 3D is still effective, but a good example of why it's important to see some films in a theater with a crowd. The 3D alone (done on a budget that would be considered gas money for a day on Avatar 2) was enough to recommend it, which is why I seriously think someone needs to open a 3D repertory theater…hmmm…
Hush - (Theater: My apartment, Belgrade, SERBIA.) - OK OK I know, "This wasn't a theatrical movie, dick! It premiered on NETFLIX! DOUCHE!!" However, since we're talking about appropriate EXPERIENCES with movies, Mike Flanagan's home invasion slasher about a deaf woman being stalked by a masked killer in her isolated home may sound familiar (man I miss Mute Witness), but its execution is so sharp that I felt like it played completely to the home viewing experience. Anyone who DOESN'T think about locking their door while watching this at home must be checking their phone too much during it, as Flanagan plays with composition, sound and editing to fully immerse the viewer into the plight of our heroine, making us feel her sensory deprivation, allowing us to figure shit out along the way (complete with multiple death options). I think if I had seen the film in the theater I wouldn't have had the same experience as I did, sitting alone in my Serbian apartment's living room, terrified that at any moment some stranger is going to stomp the door down. If that was the intention, then bravo to Netflix for seeing the power in it. Now more genre stuff, guys!
The Neon Demon - (Theater: Aero Theater) - Love or hate his work, Nicolas Winding Refn is a true cinematic provocateur, the kind that will kill himself to get a reaction out of an audience, critical praise be damned. I've been a fan since Pusher 3 and this surrealistic mirror on (he)L.A. and the fashion scene sounded like the perfect film for a fetishist like Refn. Seeing it with a full house in one of my favorite retrospective theaters, Santa Monica's Aero, you could feel the audience trying to decipher every strobed image, every saturated frame, like a congregation of cultists absorbing every word from their leader. Like Gaspar Noe, Refn knows that an audience stuck in a dark room is many times putty in their hands and can experiment with different techniques within a pulpy narrative to twist the conventions, even down to more primal devices like subliminal images and Lynchian compositions. By the time the eyeball hits the carpet, the audience was bathing in Refn's movie blood, whether they liked it or not.
Dawn of the Dead 3D– (Theater: Egyptian Theater) (BEYOND FEST) - I could go on and on about Romero's original Dawn; its the first film I saw at two (long story) and remains one of my top five films of all time. So of course I was hesitant to see a post-converted version of the film in 3D (another 3D movie, Lynch? jesus). But thankfully, the transfer truly added a new dimension to a horror classic and never felt too exploitative (well, almost; there are 1-2 moments when they added flying "schmutz" digitally that wasn't needed) and immersed me even more into the Zombie epic. It really felt like I was seeing the movie again, for the first time (sorry Titanic), and while reviews were mixed afterwards from others, the audience at the time seemed genuinely enthralled by the new version. Again, it may not be for everyone and clearly I'm a sucker for a good gimmick, but I thought the 3D version of Dawn was a worthy way of presenting the film in a way for new fans and old to enjoy.
The Nice Guys – (Theater: AFI screening room) - Yeah yeah, I know, this isn't TECHNICALLY a horror or Sci-Fi movie, but Goddamn Shane Black's ode to 70's noir SHOULD be seen by all you assholes who didn't see it in theaters when it first came out this past summer. Because of that, you ding dongs, Hollywood deemed it a failure and didn't feel the need to push it for awards, so it's been a little forgotten. What a shame. But this funny, exciting, dense, smart, violent action comedy is a film designed for the theatrical experience, pushing almost EVERY button to get an audience reaction. When my editor Josh Ethier and I saw the film early as part of producer Brian Udovich's REEL GRIT film series, we sat front row and the packed audience behind us made me feel like I was that guy smushed in the front of the stage at a rock show, the reactions were sometimes deafening. I've seen the film multiple times since at home, and while it's still my favorite film of the year, I'll never forget how much the film and the audience were completely in sync at that screening, feeding off each other with every witty line, Gosling facial tic or creative set-piece. If you haven't seen The Nice Guys yet, stop reading this shit and do it NOW. And I mean, Keith David SPLATTERS in this movie. Need I say more?
PS: other Genre movies I liked/loved I saw (sadly, at home)…Raiders! doc, Midnight Special, Raw, Greasy Strangler, Criminal, The Lobster, Hell or High Water, The Autopsy of Jane Doe, The Monster, Blood Father