Priscilla's Top Fourteen Movies Of 2016
Sorry it's just THE NICE GUYS fourteen times.
Is there anything more boring or futile than trying to be objective about movies, to curate a sanitized list of The Most Perfect Films According to Some Bullshit Criteria? I decided I couldn't be impartial about my selections, and I chose these films because they moved me or haunted me, preserved my sanity and humanity, and because they helped me make sense of this year's horror, or to escape it. Organizing them by ten categories is my transparent attempt to cheat the hell out of the top-ten system and include as many of the movies I loved as possible. Obviously things got a little out of hand, but I'm not sorry.
​Finest Mustache: Hell or High Water
Let's be real. It was a good year for movies, but it was an even better year for mustaches. From Tyler Hoechlin's powerful '80s mustache in Everybody Wants Some!! to husky Colin Farrell's dad mustache in The Lobster. Even Denzel and Lee Byung-hun sported straight-up magic facial hair in Antoine Fuqua's The Magnificent Seven. But I love sympathetic thieves, and I especially loved Chris Pine and his mustache in Hell or High Water, a neo-noir western where the villain is capitalism. It also features the incredible Ben Foster, reminding us we shouldn't ever take Ben Foster for granted, and a formidable Jeff Bridges who makes us all wish he'd come sit on our porch wrapped up in a Mexican blanket to ruminate with us a while.
Honorable mentions: Everybody Wants Some!!, The Magnificent Seven, The Lobster
​The Greatest Escape: The Handmaiden
Park Chan-wook's The Handmaiden is a sumptuous period piece, an erotic thriller with hints of Hitchcock, very much like the love child of Charlotte Brontë and Anaïs Nin. There's a heist, there's revenge, there are insanely beautiful set pieces, and there is Park Chan-wook's genius. It's pretty much everything I've ever wanted in a movie. Recommended: watching The Handmaiden and Stoker back-to-back, maybe even a triple-feature with Peter Strickland's The Duke of Burgundy, another dreamlike love story about two women whose relationship is not as it seems.
Honorable mentions: The VVitch, 10 Cloverfield Lane, Hush
Best Science Fiction Film: Arrival
I've loved every English-language Denis Villeneuve film so far: Prisoners, Sicario, even the one with the big spider in it. But Arrival might be his best yet. A film that opens with a softly lit montage narrated by Amy Adams set to Max Richter's "On the Nature of Daylight" knows what it's doing. Arrival is a science-fiction story that manages to feel both huge and intimate, beautifully illustrating the essence of Garth Brooks's "The Dance" or amor fati — "to love one's fate" — and eternal recurrence, Nietzsche's definition abridged here: "Your whole life, like a sandglass, will always be reversed and will ever run out again. You will find every pain and every pleasure, every friend and every enemy, every hope and every error, every blade of grass and every ray of sunshine once more, and the whole fabric of things which make up your life. And in every one of these cycles of human life there will be one hour where, for the first time one man, and then many, will perceive the mighty thought of the eternal recurrence of all things."
Best Superhero Films: Doctor Strange / Captain America: Civil War / the first forty minutes of Logan / Deadpool
Superhero movies have become a necessary escape for me. In these fantasy universes, powerful beings actually want to use their power for good, to protect the powerless, to make a sacrifice when necessary. There were a few great ones this year, and I couldn't choose just one, so I went with about four.
— Scott Derrickson's Doctor Strange gave us a film philosophical, fantastical, psychedelic. It gave us new dimensions, a sentient cloak, Mads Mikkelsen looking like a beautiful glam-rock opium addict. And it finally gave us an onscreen Doctor Strange, one of my favorite Marvel characters, something I never thought I'd see, or worse — something I never thought I'd see done right, and I'm so glad I was this wrong.
— I assumed Deadpool would be a movie for insufferable teenage idiots. It turns out it was also for me, an insufferable adult idiot. I did not expect to laugh so much, and I especially did not expect its moments of sincerity, or to be so moved by them. Also worth mentioning Morena Baccarin's Vanessa is a female love interest as compelling as Deadpool, a rare thing for superhero movies — and, well, most movies.
— Logan is a gorgeous-looking movie with overwhelmingly intense action sequences. I actually misted up during one of them. I don't want to overhype Logan — after all, I've only seen forty minutes of it. But I'm still thinking about those forty minutes, its grit and grimness with notes of Mad Max and Unforgiven and Children of Men.
— I'm partial to Cap, and Captain America: Civil War is a strong finish to a most triumphant trilogy, a film that finally introduced Black Panther and the MCU's best, most complex villain yet: Zemo. Even Hawkeye is cool in this one. But Robert Downey Jr. may have stolen the show here as Tony Stark's arc reaches a Shakespearean level of tragedy and pathos.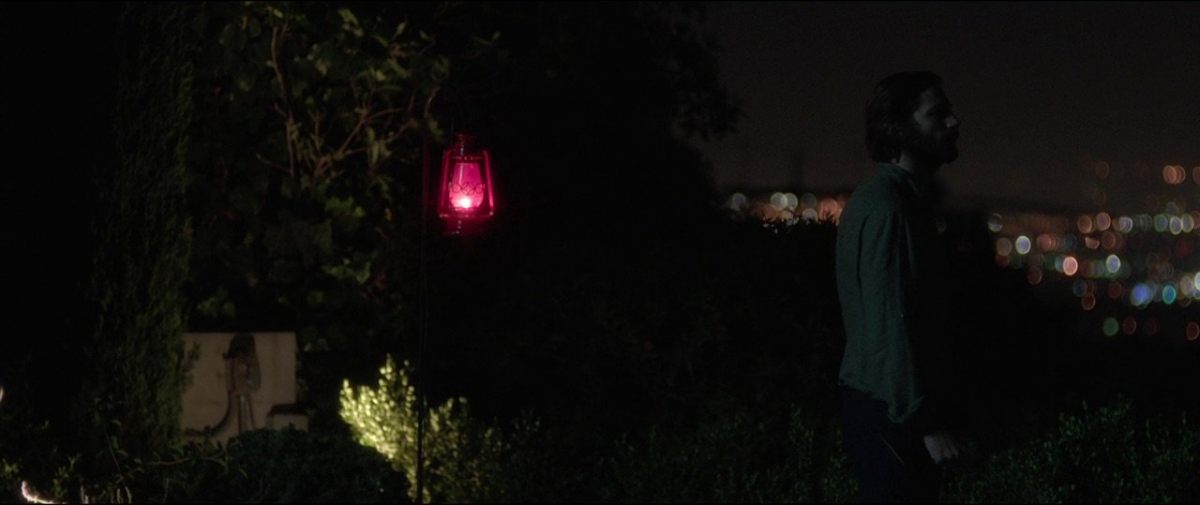 Best Horror Film About Grief: The Invitation
A lesson learned the hard way: always trust Karyn Kusama. It seemed as if the last thing we needed was another movie about an uncomfortable dinner party, but I was so wrong. If you haven't seen The Invitation yet, I'd advise you not to read about it beforehand — let the mystery unfold. But it won't hurt to tell you that The Invitation is an agonizing, poignant film about the way grief can strengthen us or disfigure us.
Honorable mentions: The Autopsy of Jane Doe
Best Coming-of-Age Story: Moonlight
Barry Jenkins's second feature is a film to be seen and felt rather than described. Moonlight is the life of a man named Chiron told in three chapters: childhood, adolescence, adulthood. Its most luminous moments include Mahershala Ali teaching young Chiron how to swim, and a sob-inducing diner scene featuring Barbara Lewis's "Hello Stranger." Our feelings about film are so subjective, but I question the humanity of someone who isn't moved by Moonlight.
Honorable mentions: The Fits, Hunt for the Wilderpeople, Sing Street, American Honey
​Most Unusual Revenge Story: Nocturnal Animals
Nocturnal Animals isn't for everyone, but it was certainly for me. Tom Ford blesses us with the gift of Jake Gyllenhaal's chest hair, and Michael Shannon plays a cowboy. Gyllenhaal is Edward, a sensitive writer who sends his estranged ex-wife Susan (Amy Adams) his newest manuscript, and the book is as brutal, ugly, visceral as it is heartbreaking. It's a film that understands art as a powerful tool of empathy, which can hurt us as much as it can heal us, and Nocturnal Animals mostly hurts. I don't think I would've enjoyed the meanness of an adaptation of Edward's manuscript as a standalone film, but as a novel within the context of Edward's and Susan's story, it becomes a vivid rendering of heartache, a map of Edward's pain after Susan left him in the cruelest way imaginable, a narrative that speaks to anyone who's experienced a breakup like a shotgun blast to the chest.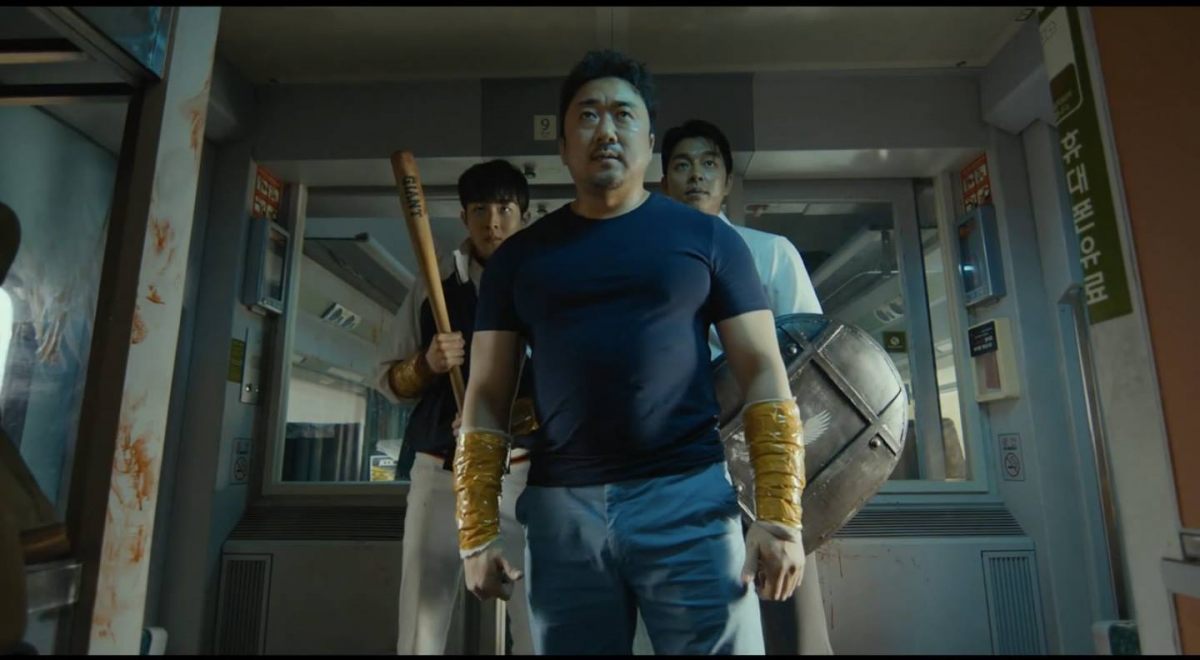 Best South Korean Horror Film With Crowdsurfing Zombies: Train to Busan
Confession: I'm tired of zombies. George A. Romero and Shaun of the Dead aside, they just don't do it for me anymore. But Sang-ho Yeon's Train to Busan feels different. Other critics have panned Train to Busan for its sentimentality, but its emotion is what makes it work, what makes it feel unique. It's an allegory against capitalistic self-interest, suggesting that love and kindness doesn't just help us survive, it gives us a reason to survive. Train to Busan is thrilling, engaging, its characters and chaos are equally compelling, a film that blends insane action sequences with old-school Stephen King-style horror.
Honorable mention (minus crowdsurfing zombies): The Wailing
Best Buddy Mystery: The Nice Guys
This one's personal. I've always loved the work of Shane Black and I've always loved detective stories, from Agatha Christie mysteries to reruns of The Rockford Files to Raymond Chandler's "shop-soiled Galahad" Philip Marlowe. So The Nice Guys speaks my language, and it's the movie I saw the most times in a theater this year, never not excited by its opening: Los Angeles at night, a glittering cityscape softened by smog, those first few notes of The Temptations's "Papa Was a Rollin' Stone," almost as pulse-quickening as the Pontiac Firebird crashing through Ty Simpkins's house.
Best Pulp Thrillers: The Accountant & Blood Father
You know who I really missed this year? Liam Neeson. There were a couple movies where he plays a priest and a talking tree or whatever, but he didn't get to threaten anyone over the phone or show off his very particular set of skills. The Accountant and Blood Father almost make up for it. Gavin O'Connor's The Accountant is about a man who's as good at math as he is murdering, like John Wick meets Rain Man, a character at the center of a kind of insane, muddled, yet weirdly sincere story. Some folks had an issue with this one being "unbelievable," but when it comes to pulp thrillers, realism is not what I'm after.
As for Jean-François Richet's Blood Father, it's hard not to feel that Mel Gibson is trying to apologize to us personally when the film opens with his character Link in an AA meeting, explaining: "I did a lot of damage. Lost a lot of people along the way. Some of 'em stay lost. It's not like they come back and give you an 'Atta boy' for quitting, you know? [ . . . ] But you can't be a prick all your life and then just say 'nevermind,' you know? I can't fix everything I broke." There are breathtaking shots of the desert, moments that are truly funny (thanks to William H. Macy) and moments that are truly heartbreaking. There's even a nod to Mad Max: Fury Road. Maybe you've soured on Gibson, but you don't have to give up on Link, a character who proves that grace, forgiveness, even redemption is possible, that people who've done bad things can do better.
A few more honorable mentions:
Most Relaxing Characters to Spend a Couple Hours With: Paterson
Best Channing Tatum: Hail, Caesar!
Most Terrifying Persona-esque Nightmare: The Neon Demon, Always Shine
Best Martial Arts Film: Kill Zone 2
Most Loving Wham! Tribute: Keanu
Best Movie About Fucking Up Neo-Nazis: Green Room