We Now Know What To Call STAR WARS EPISODE VIII
Get ready for Rian Johnson's STAR WARS: THE LAST JEDI.
In a brand-new post over at StarWars.com, the official title for Rian Johnson's Star Wars: Episode VIII has been revealed:
We have the greatest fans in this or any other galaxy. In appreciation of the fans, we wanted them to be the first to know the title of the next chapter in the Skywalker saga: STAR WARS: THE LAST JEDI.

THE LAST JEDI is written and directed by Rian Johnson and produced by Kathleen Kennedy and Ram Bergman and executive produced by J.J. Abrams, Jason McGatlin, and Tom Karnowski.
Folks, the Birth.Movies.Death. staff is kind of in love with this title: it's bold, it's simple, it's just a little bit ominous (speaking of ominous, check out the teaser poster below; something about that red-on-black strikes me as particularly sinister), and Phil thinks it sounds kind of like The Last Dragon.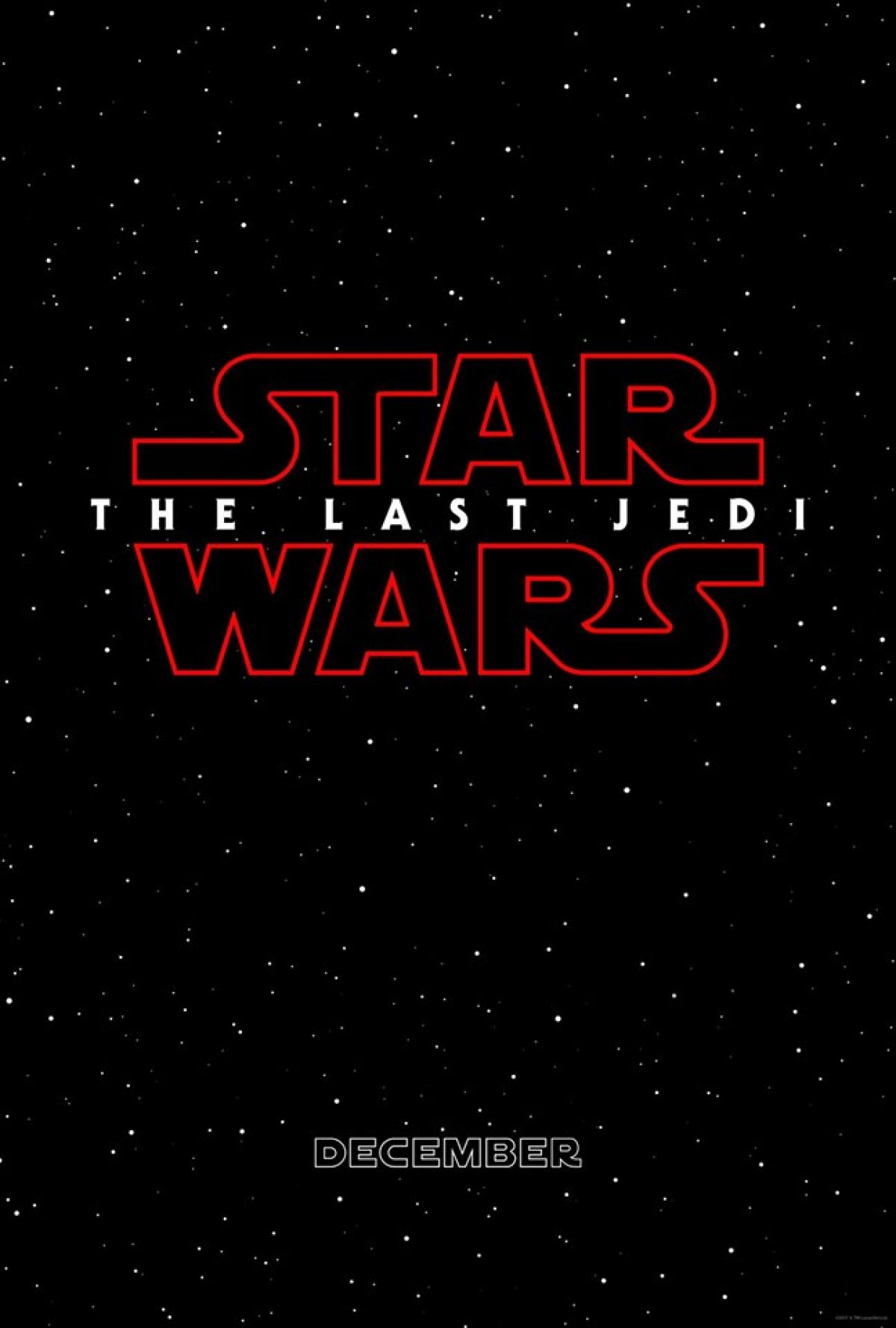 Of course we still don't know anything about The Last Jedi's plot, nor do we have any idea what character Birth.Movies.Death. contributor Noah Segan may be playing in the film. I suspect it'll be a while before we get answers, too, so strap in for many months worth of teasers and reckless speculation.
What do you guys think of this title? Are you as into it as we are? Sound off in the comments below, and stay tuned for many, many more Star Wars: The Last Jedi updates in the months ahead. Those'll probably be rolling out all the way up until The Last Jedi's December 15th arrival in theaters.