Rejoice: Mondo's Releasing The CREED Soundtrack On Vinyl
And if you're in Austin this Saturday, you can get your copy early.
Another week, another excellent vinyl release from Mondo. This time, we're getting a "Composer's Cut" of Ludwig Göransson's Creed score, with brand-new artwork from Mondo heavyweights Jay Shaw and Rob Jones.
Here's their press release on the matter:
Mondo announces the Creed soundtrack, available for the first time ever on vinyl. Compiled by Ludwig Göransson himself, this "Composer's Cut" is the first time the film's score has been released without dialogue tracks and features four never before released bonus tracks. The soundtrack will be available for purchase on February 8th at Mondotees.com.

"In the world of Adonis, Bill Conti's iconic Rocky score weighs as heavy as Apollo's legacy. Without even getting into the soundtracks for the various sequels, the music of Rocky looms large over the franchise's legacy, but Ludwig Göransson's score for Creed goes round for round with the greats and truly stands on its own. It's powerful, and emotional without leaning heavily on nostalgia," said Mondo Record Label Manager Mo Shafeek.

"I'm so excited to finally have my score for Creed on my favorite format. I'm also excited to share this new version with only the instrumental score for the true film score fans," said Creed composer Ludwig Göransson.

Mondo is celebrating the soundtrack release by hosting a special screening of Creed at Alamo Drafthouse Ritz in Austin, Texas on Saturday, January 28th with an exclusive pre-sale of the 180 Gram Tri-Color Red White and Blue Vinyl (Limited to 1,000 Copies). Visit drafthouse.com for tickets and more details.
And here's a look at the album itself:
Creed - Original Motion Picture Score 2XLP ($35)
Composer's Cut / Original Score by Ludwig Göransson
Design and Layout by Jay Shaw and Rob Jones
Pressed on 180 Gram Tri-Color Red White and Blue Vinyl (Limited to 1,000 Copies)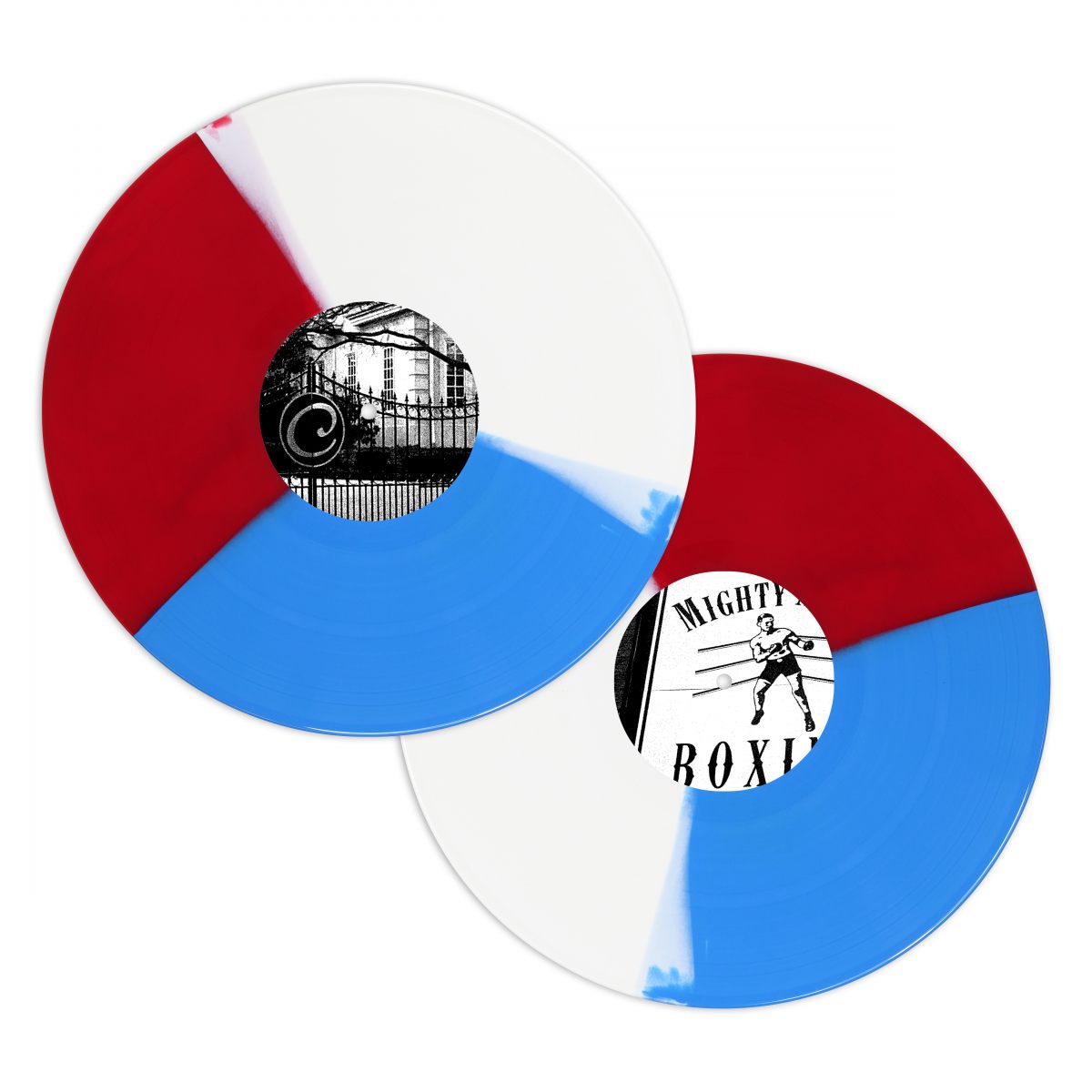 This version of the album features the complete original score without dialogue for the first time in any format, as well as four previously unreleased bonus tracks. It's been remastered for vinyl, with brand new liner notes by Göransson, and goddamn is that artwork pretty. It would appear I picked the right time to get into collecting vinyl.
Again, if you're going to be in Austin this Saturday, you can pick up an early-release copy of the soundtrack at the Alamo Drafthouse Ritz's Creed screening (check this page at the Alamo Drafthouse website for ticketing availability). Everyone else will have to wait until February 8th.
We love it. What do you guys think?