The Birth.Movies.Death. Alternate Oscars: Editing, Cinematography, And More
Bringing Oscar heat to the movies that have none.
Welcome to the Birth.Movies.Death. Alternate Oscars, in which we, the BMD staff, pick alternate award nominees from films snubbed by the Oscars, and you, the readers, choose the winners. We're unbound by Academy rules, regulations and tastes, so this is an opportunity for our favourites to get a shout-out. Our nominees are made up of the BMD team's personal picks, so undoubtedly there will be some omissions. Well, guess what - they're our nominees, so you'd best deal with that.
Each week, we'll announce a new set of nominees while revealing the winners from the previous week, and you can vote on your favourites right here. So first up, congratulations to the winners of last week's categories:
Alternate Best Score: Swiss Army Man, by Andy Hull & Robert McDowell!
Alternate Best Song: "I'm So Humble," performed by The Lonely Island, from Popstar: Never Stop Never Stopping!
Now - let's get into this week's categories!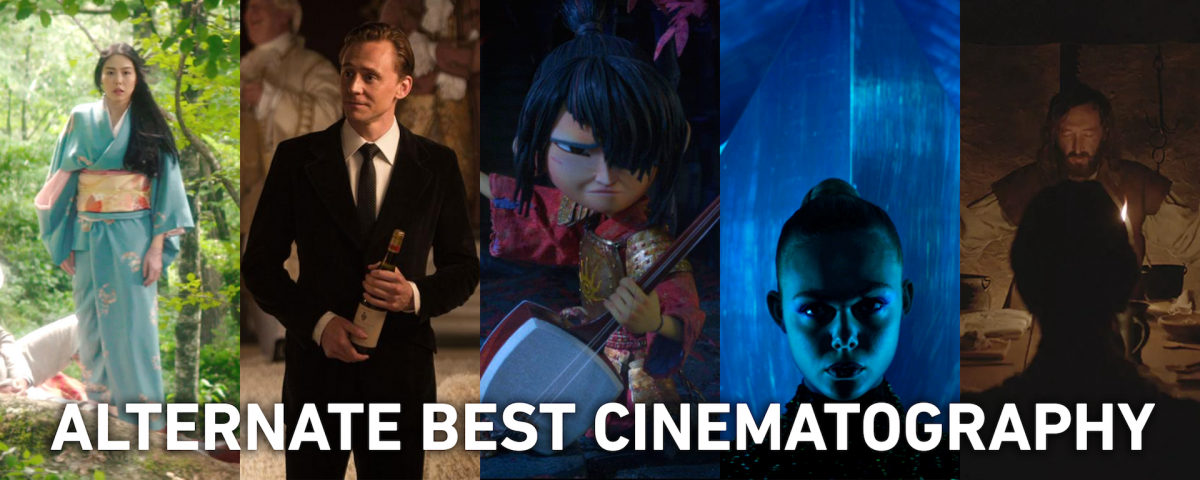 Thanks for voting! Comment below on what you liked, you'd like to see next week (when we'll be looking at the best performances of the year), and what you feel even we left out of contention.