THOR: RAGNAROK Photos Showcase Tons Of Color And Jeff Goldblum
All hail the Goldblum.
​Earlier today, Entertainment Weekly unveiled the cover to their latest issue, which proudly displayed Chris Hemsworth's Thor in the upcoming Ragnarok, sans his usual golden locks (may they rest in hair heaven). This sent some fans into a tizzy, while our own Siddhant Adlakha was quick to point out to the rest of the BMD Staff that Thor's hair is rather similar in his current "Unworthy" arc. But I'm here to report that we, as a publication, have failed you, Loyal Readers. Because the true treats are contained within an EW photo slideshow, profiling several new and familiar faces, including the One and Only G-d, Jeff Goldblum (billed simply as "Grandmaster"). Bow to His Glory…
Along for the ride (but still seated squarely in Brundlefly's long shadow) are Tessa Thompson's Valkyrie, Bruce Banner (Mark Ruffalo) embracing Thor inside some sort of futuristic Citgo, Cate Blanchett's Hela, and director Taika Waititi (who looks like the chilliest mother on the planet).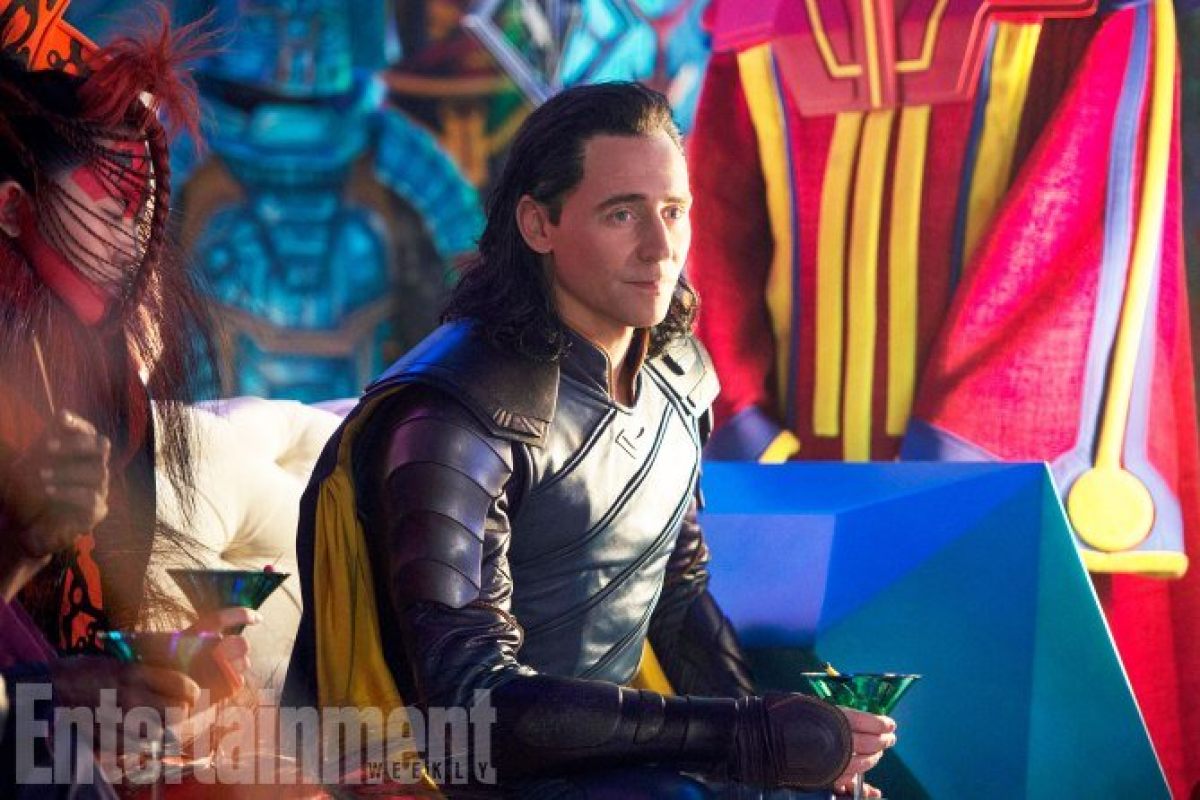 Look – I'll go on record as probably the hardest anti-Marvel writer on BMD's payroll. For me, these movies have always been disposable fun that I watch once and then forget about on the drive home. Most of my difficulties are derived from the design of the films themselves (as the casting has always been some of the greatest in studio filmmaking history). Even when bona fide auteurs like Shane Black or James Gunn were hired to helm MCU installments, I found that their signature touches were mostly on the periphery – pushed to the fringes by Producer-mandated "sameness" in regard to shot selection, color palette and set design/location scouting. Admittedly, most of this serves an admirable Grand Design that unifies the works to create a long-form cohesiveness that's somewhat unprecedented in cinema history. But it's just not for me. It's too middle of the road, safe, and (dare I incur the wrath of the commenter community) feels like easily consumable "product" instead of "art".
That said, these photos excite me. The Flash Gordon-esque costuming weirdness (especially Goldblum's Ming Lite) and the intense color schematics utilized in the set design are jaw-dropping. As the MCU progresses, I always hoped that the movies would get stranger and more memorable. Waititi's take on Thor: Ragnarok seems to be headed in that direction and, with two comedic masterworks under his belt (What We Do in the Shadows and Hunt for the Wilderpeople), his hiring has inspired nothing but faith that this buddy team-up between Hulk and Thor is going to be (quite literally) out of this world. It feels good to be excited by a Marvel movie, as I've always wanted to share the same enthusiasm for these pictures that a lot of you guys possess. Now, I'm counting the days to see how Waititi's wacko vision looks when it's in motion.