Check Out The Characters From KINGSMAN: THE GOLDEN CIRCLE
First looks at returning characters, new faces, and one ballsy orange velvet dinner jacket.
Kingsman: The Secret Service was the best spy flick of 2015, a year that gave us no less than FIVE espionage epics. It was a breath of silly, stylish, and super violent fresh air, and it set up a franchise perfectly. Its sequel, Kingsman: The Golden Circle, is one of our most anticipated movies of the year.
So color us excited that EW scored these pics of Eggsy, Merlin and some of their new friends from the set of the upcoming film.
JFC, look at that dinner jacket. In a world of digital grey pixels, Matthew Vaughn will deliver us. I'd say Taron Edgerton is channeling Colin Firth's Harry in this film...except Harry is by all accounts coming back in this film. EW has this amazing quote:
"I've read the rumors, but I can't reveal if I'm even in this film," Firth said while in full wardrobe on the set last summer.
So, that's amazing. Let's see the new faces.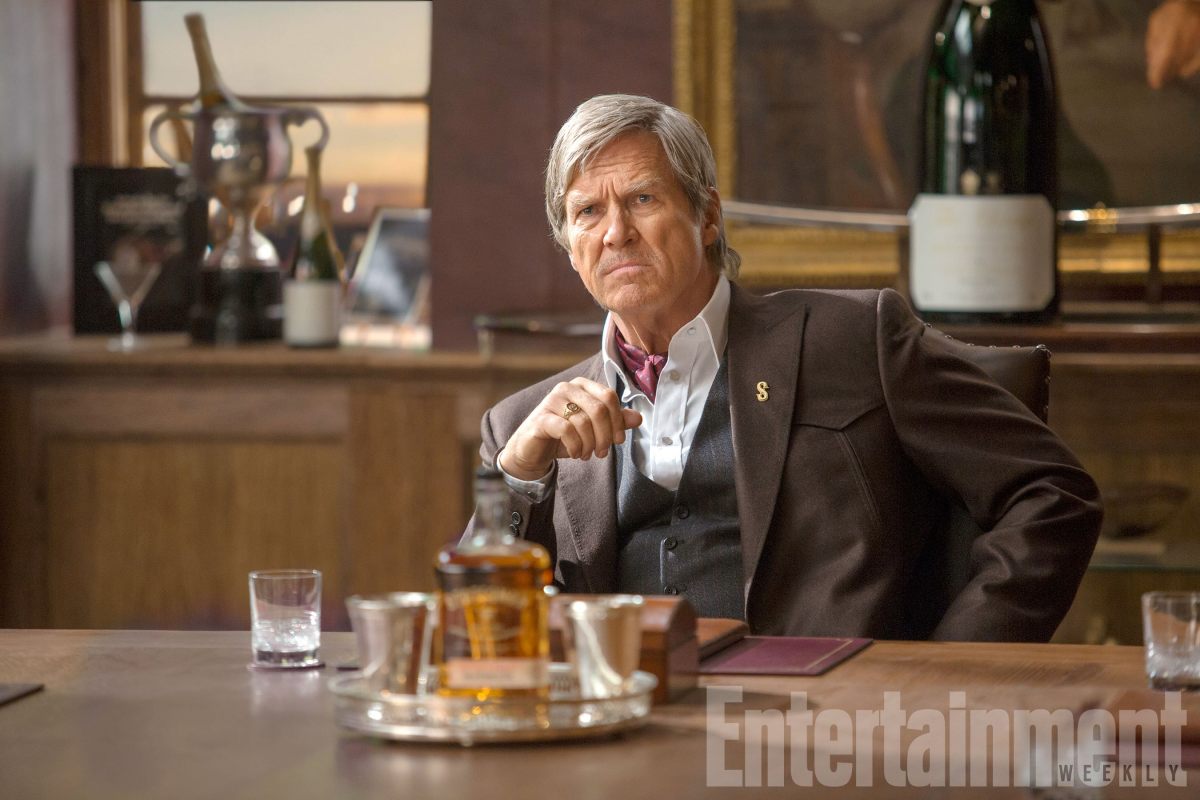 There's Channing Tatum as the American version of a Kingsman (a Statesman!), and Jeff Bridges as - well, who knows? This official plot synopsis might have a hint:
Kingsman: The Secret Service introduced the world to Kingsman - an independent, international intelligence agency operating at the highest level of discretion, whose ultimate goal is to keep the world safe. In Kingsman: The Golden Circle, our heroes face a new challenge. When their headquarters are destroyed and the world is held hostage, their journey leads them to the discovery of an allied spy organization in the US called Statesman, dating back to the day they were both founded. In a new adventure that tests their agents' strength and wits to the limit, these two elite secret organizations band together to defeat a ruthless common enemy, in order to save the world, something that's becoming a bit of a habit for Eggsy...
EW also has a look at Halle Berry, who...seems to be doing a tumblr-esque cosplay of Ben Whishaw's Q?
I am into it. As is, apparently, Mark Strong's Merlin.
EW has a bunch more info and fun quotes from set, so head over there to get yourself excited. Kingsman: The Golden Circle opens on September 29th. Please pray to your respective deities that it premieres at Fantastic Fest.