THE BAD BATCH Gets Three New Character Posters
Ana Lily Amirpour's latest gets a trio of fittingly weird one-sheets.
Disclosure: Tim League owns a portion of NEON as well as Birth.Movies.Death.
Ana Lily Amirpour's The Bad Batch (arriving June 23rd via the good folks at NEON) is a profoundly weird movie: one part revenge tale, one part post-apocalyptic fable, and one part bodybuilding cannibal spectacular (yes, that's a thing now), we have every reason to believe that this one will play particularly well to the Birth.Movies.Death. crowd.
We also think you'll dig the film's newly-released character posters.
That's newcomer Suki Waterhouse as Arlen.
Those are definitely the pecs of Jason Momoa.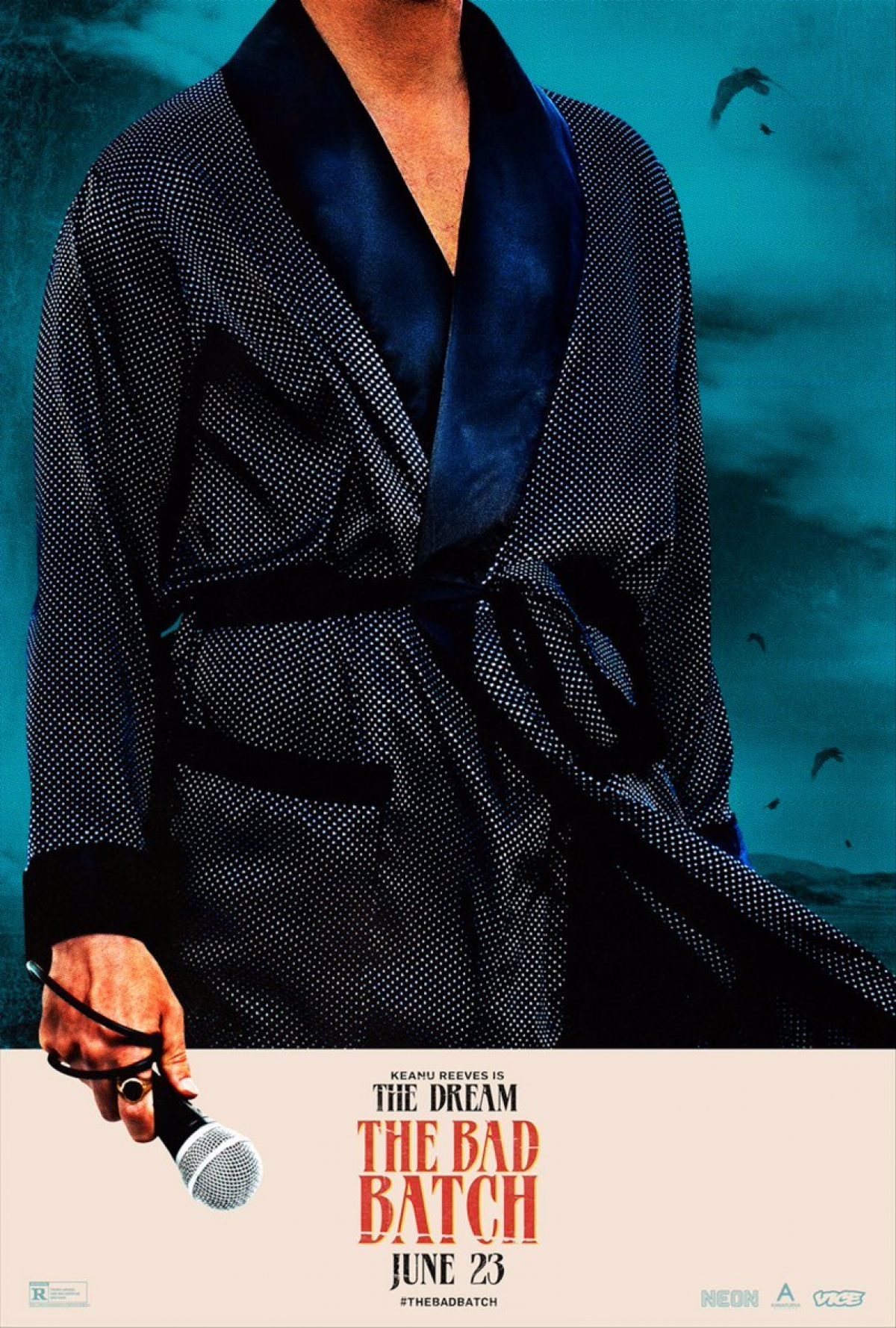 And that, believe it or not, is Keanu Reeves as The Dream. Just wait'll you see him in action. Dude's on fire in this movie.
Stay tuned for more on The Bad Batch as we get closer to the film's June 23rd release. We can't wait for you guys to see this one!