Check Out A Ton Of Photos From Mondo's NEVER GROW UP: A DISNEY ART SHOW
This show was incredible, fam.
Today, the Mondo Gallery (in association with the good folks at Cyclops) threw open the doors on its latest showcase, Never Grow Up: A Disney Art Show, and lemme tell ya: this was one of the Mondo Gallery's most impressive shows of all time.
A huge number of brand-new screenprints were available, covering a wide array of classic Disney titles, and...look, I'll just level with you: I dropped way too much money at this thing. While I'm figuring out where I'm going to hang my latest acquisitions, please enjoy the slew of photos I took - embedded below for your viewing pleasure - and, if you weren't able to attend this showcase yourself, pray to God that some of these prints make their way into an online sale.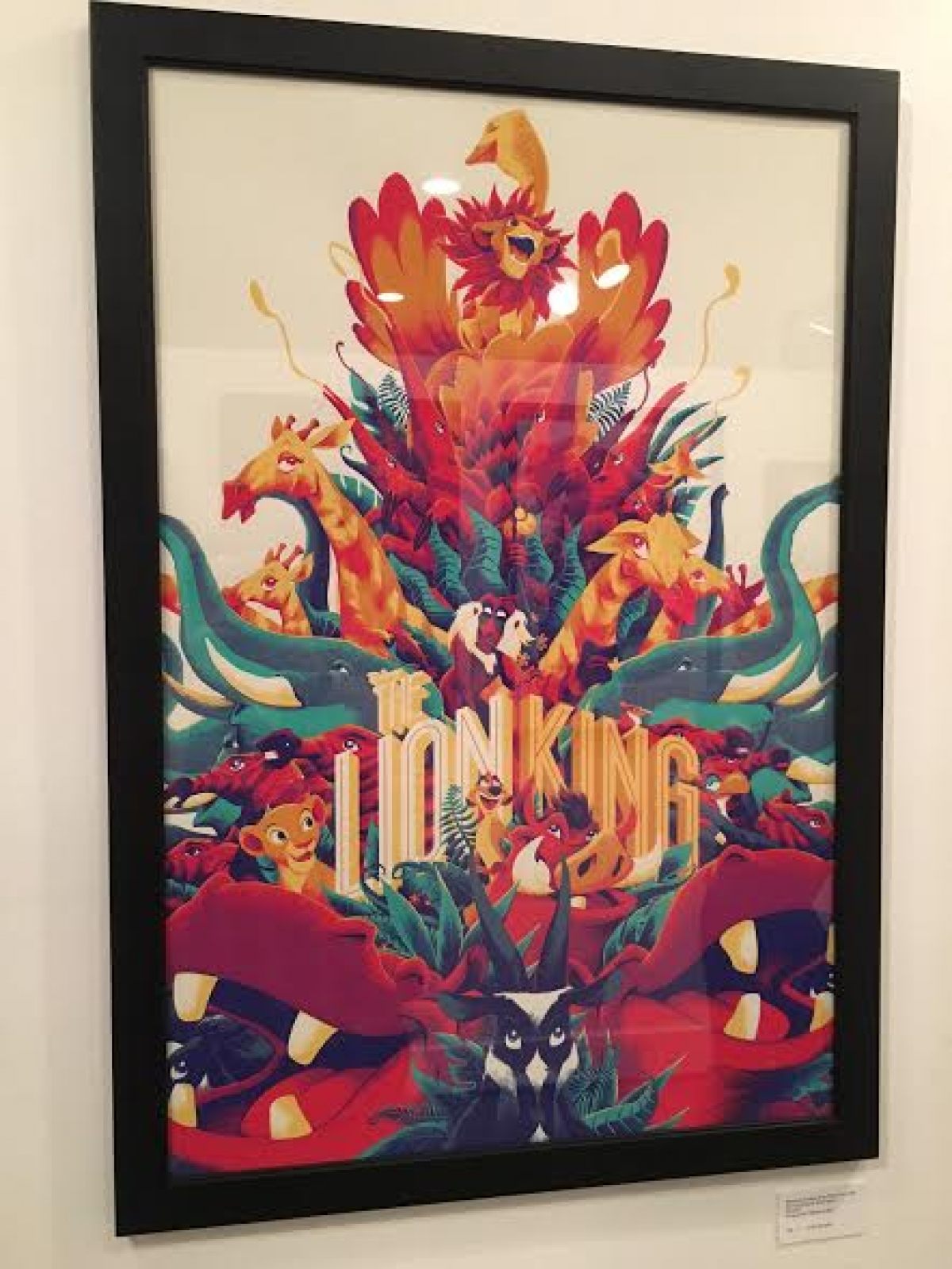 From the above, I picked up Matt Taylor's incredible Lion King variant (it's the green one), Martin Ansin's 20,000 Leagues Under The Sea, Nico Delort's The Little Mermaid, Matt Taylor's Aladdin, Tom Whalen's Alice In Wonderland, and - last but certainly not least - Brandon Holt's The Skeleton Dance, which I was flat-out flabbergasted to see on the Mondo Gallery wall (The Skeleton Dance is one of my all-time favorite pieces of Disney history, and I was astounded to see a poster for it available for purchase).
Whatever doesn't sell out at this show will be made available via the Mondo website at some point in the near(ish) future. Be forewarned, however: the line outside the Gallery when I left looked to be a few hundred people deep, so call in a favor from your favorite Austin-based poster buddy if you're worried about something selling out.
Now, if you'll excuse me...I have some framing to do.