Do Not Attempt To Troll GUARDIANS OF THE GALAXY Director James Gunn On Instagram
This is the funniest thing you'll see today.
Over on Facebook, Guardians Of The Galaxy director James Gunn has revealed an all-new talent: trolling the everloving shit out of sneaky fanboys.
Says Gunn:
"The other night some kid pretending to be Kevin Feige, the President of Marvel Studios, contacted me on Instagram. As I was watching a TV show I wasn't particularly involved him, and as I have the maturity of a twelve year old, I decided to troll him."
And here's how that played out: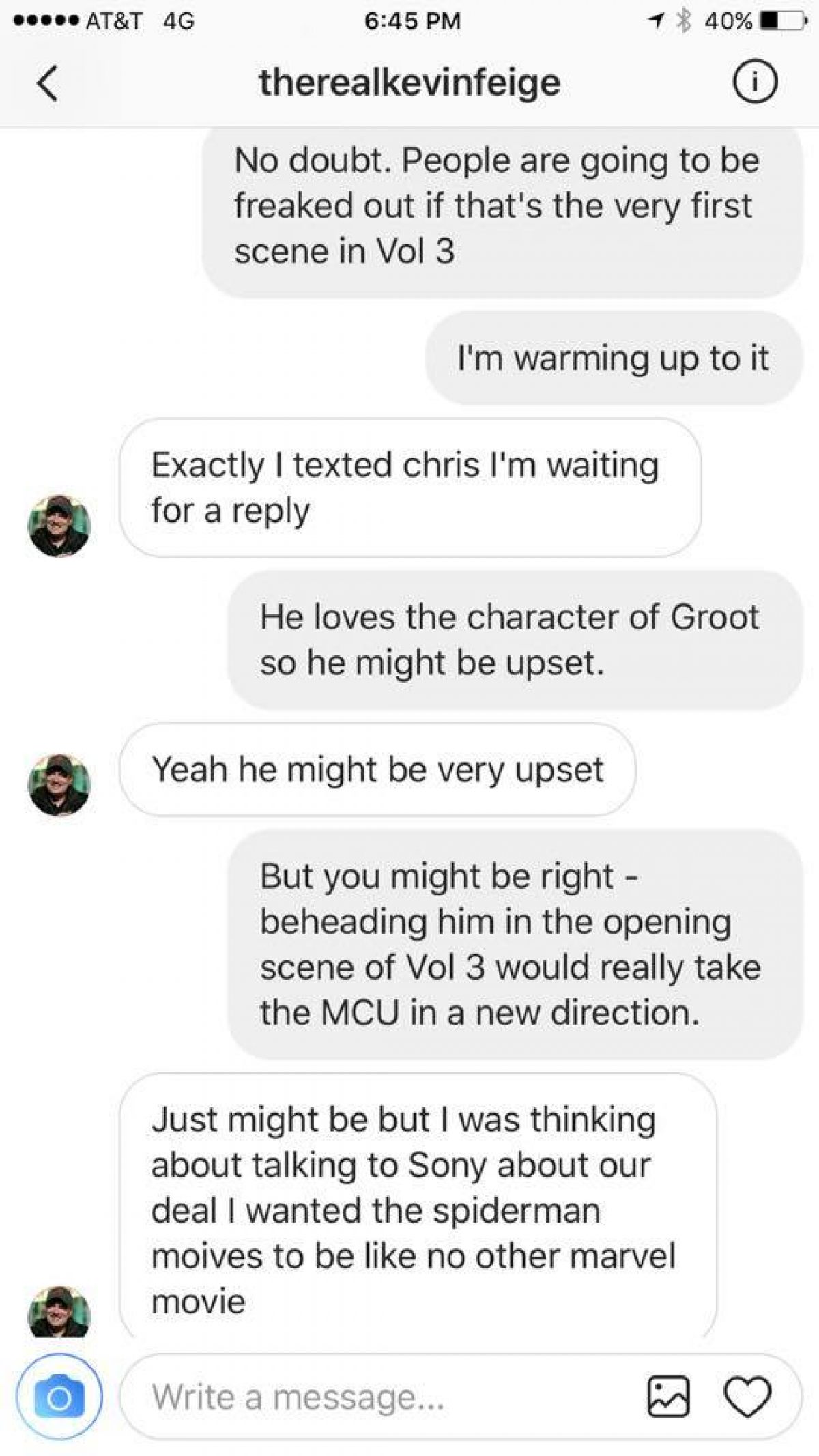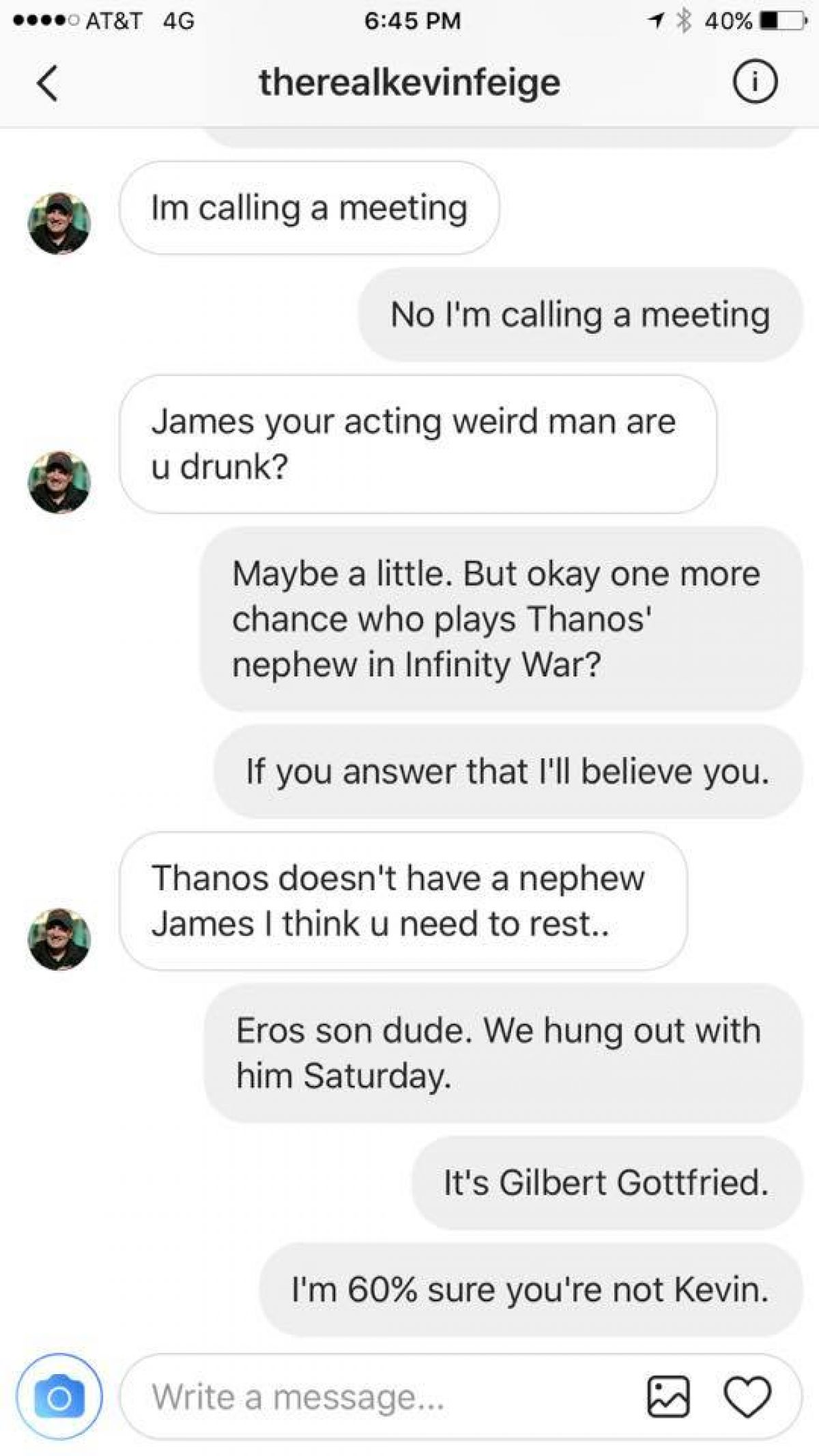 This is Olympic-level trolling, and the Birth.Movies.Death. staff - all of whom share a deep and abiding love for pranks and practical jokes - wish to express our admiration for Gunn's newly-revealed talent. Well done, sir. Here's hoping we see more of this from you in the future (and that Groot doesn't get beheaded in the opening scene of Guardians Of The Galaxy Vol. 3).
(Note: Header photo used with permission via Flickr)