Three New SPIDER-MAN: HOMECOMING Posters Combine Into One Mega-Poster
Yes, of course Iron Man gets his own HOMECOMING poster.
What, you thought we were done with Spider-Man: Homecoming posters for the week? Think again. Not only do we have three more to show you, but this trio of one-sheets combines to form one Mega One-Sheet. It's pretty cool!
Here we have Vulture (Michael Keaton) shooting a giant-ass laser-weapon of some sort. Probably pilfered Chitauri technology, smdh.
Oh shit, here come dat boi Spider-Man (Tom Holland).
And, finally, yes: Iron Man (Robert Downey Jr.) isn't just on a poster, but he's definitely on the poster. Add up all three side-by-side and what do you get? A pretty nifty triptych. Check it out: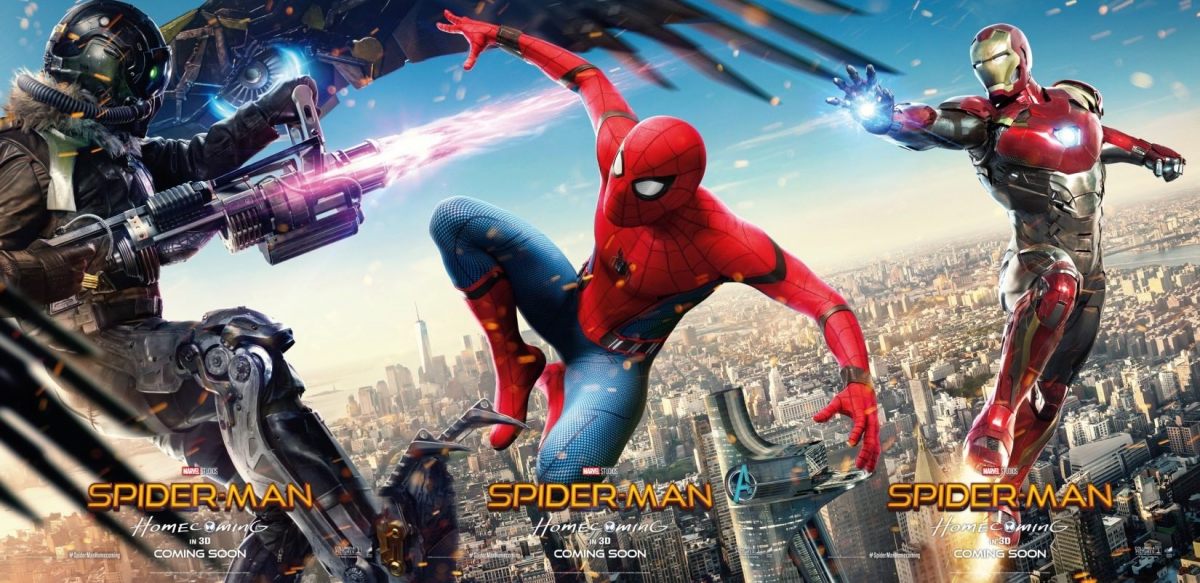 Pretty nifty, and certainly a step up from a few other Spider-Man: Homecoming posters that shall remain nameless. What do you guys think? Which one's your favorite? Personally, I'm all about the Vulture's look in this movie, so I'm calling that one for the win.