Today We Are Blessed With A New Round Of BLACK PANTHER Photos
And now, an even better look at Ryan Coogler's forthcoming entry into the MCU.
The good folks at Entertainment Weekly just revealed their big SDCC issue, and it appears they've made the right call: Ryan Coogler's Black Panther made the cover. As an added bonus, they've also got a slew of new images from the film.
Let's see what we can see!
First of all, here's that SDCC cover (hard to believe it's been one year since EW put The Dark Tower on their SDCC cover, isn't it?). And how here's some of the new photos:
Here we've got T'Challa (Chadwick Boseman) facing off against Kilmonger (Michael B. Jordan). This is Jordan's third go-round with director Ryan Coogler (who also directed the actor in Fruitvale Station and the immortal Creed). If you're wondering about those bumps, producer Nate Moore says they're part of "a story reveal that we'd like to preserve", so...no spoilers.
Here, again, is a pretty great cast shot. Love how the colors pop in every one of these costumes.
On the left, Nakia (Lupita Nyong'o) and T'Challa's sister, Shuri (Letitia Wright). According to EW, Shuri's responsible for some of the high-tech gadgetry that can be found in Wakanda.
Here we have an excellent look at Black Panther's mask. Thing looks sharp.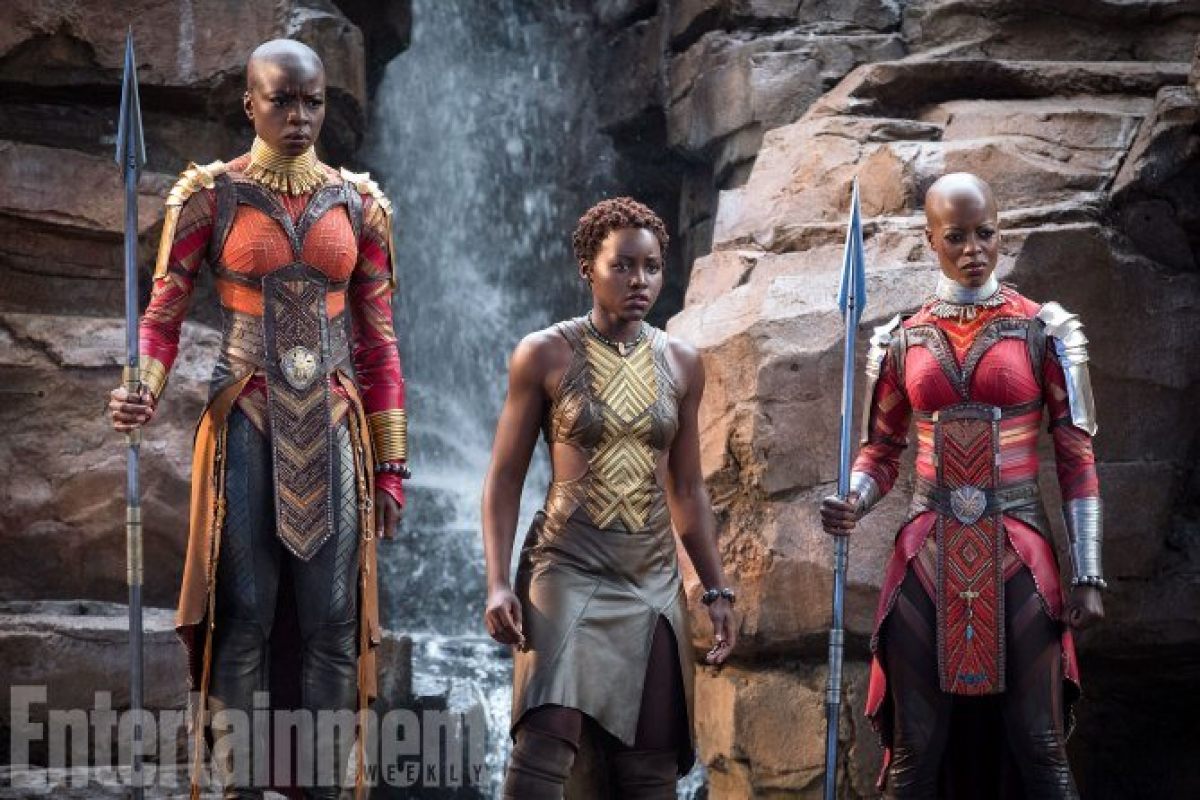 Here we see members of Wakanda's Dora Milaje, an all-female "combination of Special Forces and Secret Service". From left to right, that's Okoye (Danai Gurira), Nakia and Ayo (Florence Kasumba).
And, finally, here's a look at Forest Whitaker's Zuri, a religious figure who serves as "a shaman and trusted adviser of the past king" who "now fulfills the wise elder role for T'Challa". I think I like this dude's costume more than any of the others.
You can head on over to EW to see a few more photos, or you can head on down to the comments section to pull your hair out in excitement over what we've got here.