SDCC 2017: Avengers Assemble On Massive INFINITY WAR Poster
Well, three posters, but "It's all connected."
Avengers: Infinity War is going to be big. The biggest, in fact! It's so big that its cast can't even fit on one poster, so here are the three separate prints from Marvel artist Ryan Meinerding that made their way around Comic Con, followed by our assembly into one massive, messy tableau: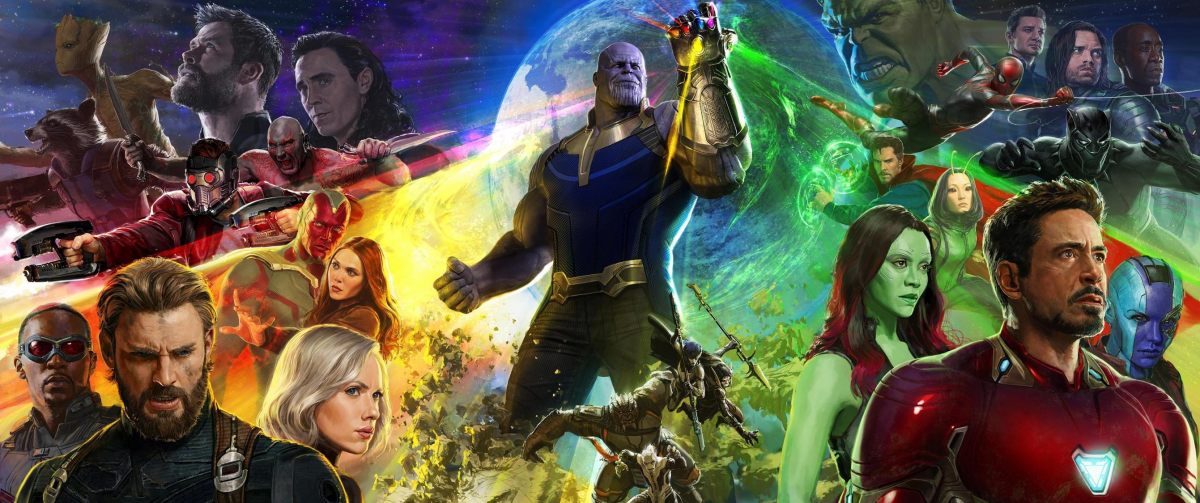 Yeah, that appears to be everyone, including a teenage Groot!
My favourite corner is the bottom left with team Winter Solder. Unfortunately, Bucky is trapped at the opposite end, but that's okay. He has Black Panther to protect him even when he gets distracted by Spider-Man's nifty new outfit. Steve Rogers (he has a beard* in this movie!) will probably need to search for all the patches and logos that got ironed off his costume as he waits for him anyway.
As for why Thanos is using the Reality Stone to apply the "smaller face" Snapchat filter to himself in real life, your guess is as good as mine. Avengers: Infinity War tries its best to fit on your screens on May 4th.
*Sharon Carter