Weekend In Review: LOGAN LUCKY Gets Taken Out By THE HITMAN'S BODYGUARD
PLUS: TWIN PEAKS: THE RETURN enters its final hours.
This weekend, the big box office battle came down to two titles - Patrick Hughes' The Hitman's Bodyguard and Steven Soderbergh's Logan Lucky. Given the fact that the latter marked Soderbergh's return to film after an extended absence, a cast filled with top-shelf performers, and an easy-breezy heist plot seemingly custom-built for summer moviegoers, you'd be forgiven for thinking that Logan Lucky seemed poised to take the top spot at the box office this weekend.
It did not. The Hitman's Bodyguard trounced the competition this week, landing in the top spot with roughly $21M (to Logan Lucky's estimated $8M). Industry analysts are tossing out a number of possible explanations for this - the vast majority of which seem to revolve around decisions made throughout Logan Lucky's marketing campaign - but let's not forget that The Hitman's Bodyguard stars two wildly popular actors (Deadpool's Ryan Reynolds and Nick Fury himself, Samuel L. Jackson), both of whom are delivering precisely the sort of on-brand shtick audiences love. Maybe they just won this particular popularity contest!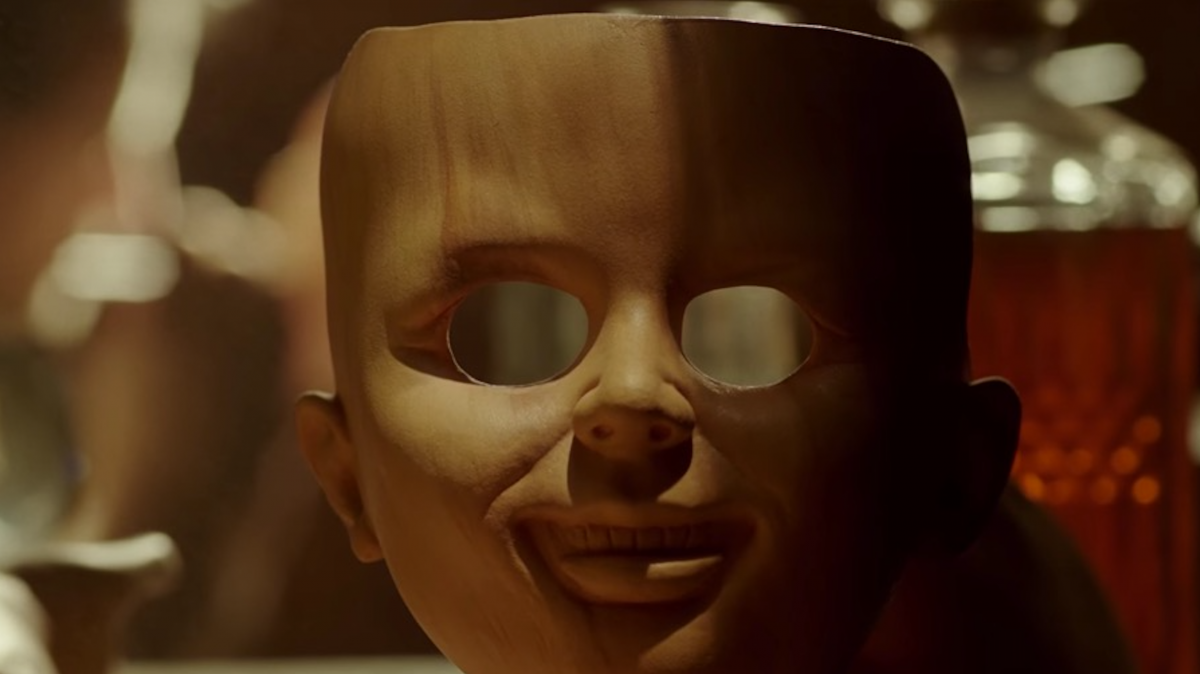 Meanwhile, Annabelle: Creation is holding tight in the #2 spot, adding another $15M-or-so to its coffers. Critics responded reasonably well to this one and audiences seemed hungry for a decent horror film...well, here it is. Expect Annabelle: Creation's life cycle to be wrapping up just around the time that Andy Muschietti's It comes along to dominate the box office.
Finally, tonight marks the beginning of the end for Twin Peaks: The Return, and if you're anything like the Birth.Movies.Death. staff, you're already living in fear of the withdrawals that are bound to set in when this series wraps its run. It's been a wild, compulsively-watchable ride, and we're all going to be very sad to see it go. We're all hoping that Lynch sticks the landing here - really, everything up until now has been aces - and our rotating-author coverage will continue right up until the bitter (?) end.
On the personal-note tip: I spent yesterday morning at Austin's protest against white supremacy, had both BBQ and sushi over the course of the day, and topped things off with a rewatch of Julia Ducournau's Raw, a viewing which totally confirmed for me that Raw really is the horror movie to beat this year (and yes: I, too, loved Get Out). I'll be spending today hunting down a very old Ouija board (don't ask) and then I'm seeing a very special screening of Patti Cake$ down at the Drafthouse (which I'll have a report on later in the week).
Pretty baller weekend, all things considered, but what have y'all been up to? Share with us in the space provided below.