Here's A Look Inside The Alamo Drafthouse's "Clown Party" Screenings Of IT
Things got really weird at the Drafthouse this weekend. Moreso than usual, even.
As you almost certainly heard, a few weeks ago the Alamo Drafthouse announced a round of "Clown Party" screenings to celebrate the arrival of Andy Muschietti's IT. These screenings were exactly what they sounded like: everyone in attendance was asked to arrive in full clown attire, and anyone who wasn't sufficiently clownish enough could spruce themselves up via an on-site face painters. There would be drinks, games, photo opportunities, and then everyone in attendance would take in a viewing of IT.
These screenings happened all over the country, but we just got our hands on a bunch of the photos out of Austin's "Clown Party" screenings, and think they're absolutely worth sharing with everyone who couldn't make it.
Please enjoy the following totally-not-nightmarish images, via the great Heather Leah Kennedy.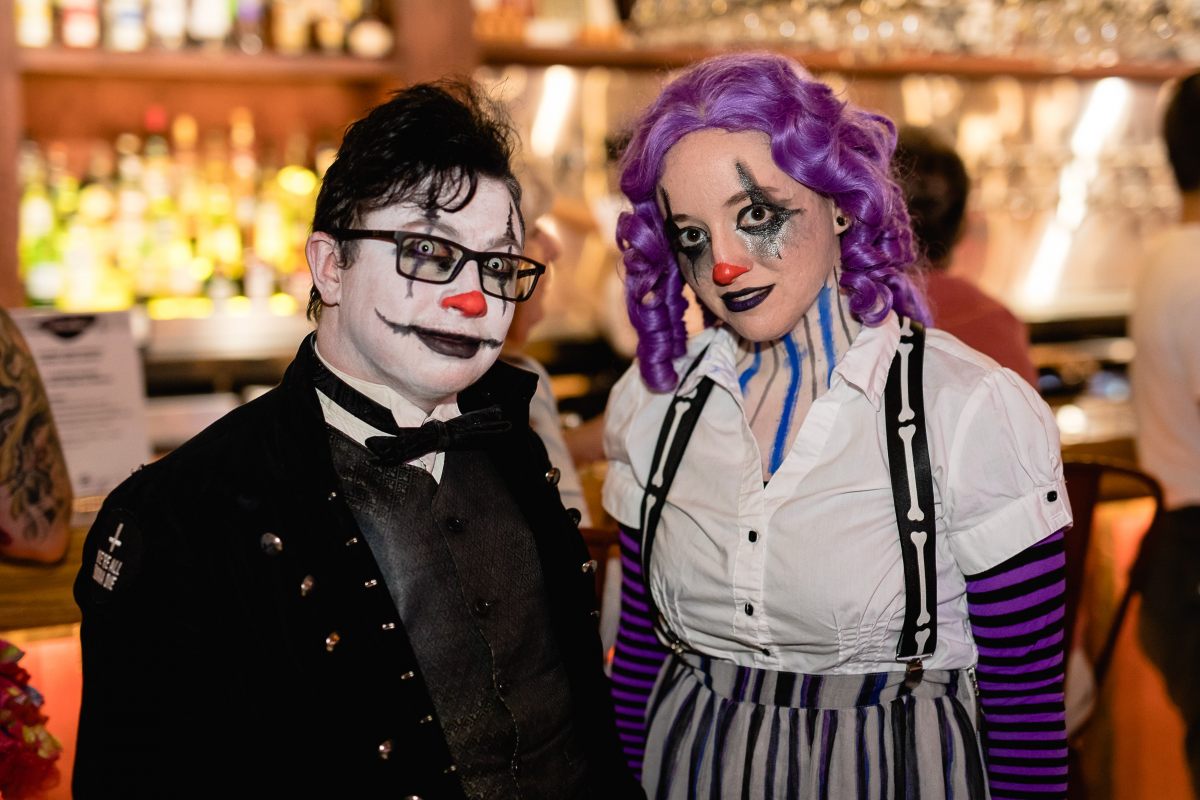 As I mentioned earlier, all of the above photos were taken by the singular Heather Leah Kennedy, and you can see even more at this gallery on her website. The photos below, on the other hand, were taken by me at the Alamo Drafthouse's Lakeline location. They're not nearly as pretty-looking, but they are mine and I did my best and I love them just the same.
This entire event was a nightmare come true for everyone, not to mention yet another bizarro feather in the Alamo Drafthouse's already-overstuffed cap. We wanna say a huge thanks to every clown who showed up this weekend, as well as to our on-site face painters, our "roaming scary clowns", and of course to Heather Kennedy for sharing her amazing photos with us.
So...you folks do anything totally normal this weekend or was it just us?