Severin Films' September Lineup Is Killer
The boutique genre label is putting out some primo sleaze this month.
It's no secret we're huge fans of Severin Films here at BMD. The boutique label's been killing it lately with their niche releases, and this September is no different. Showcasing works from Jess Franco, Lucio Fulci, and Richard Stanley, it might be one of the best months in the company's history.
So, take a quick look at what you should be shelling out some hard earned dough for over the next few weeks…
Two Female Spies In Flowered Panties [1980] (d. & w. Jess Franco)
Jess Franco was one of cinema's finest perverts, churning out numerous pieces of artfully cheap sexploitation. The man was a legend, and Two Female Spies in Flowered Panties ('80) is another sleazy gem. Long buried and dreadfully underseen, Franco's back exploring the limits of psychosexuality, casting his wife and muse Lina Romay (Female Vampire) next to Lynn Monteil (Zombie Lake) as a duo of bisexual strippers, released from prison in order to work deep cover for the U.S. government. Their intel is gathered in the most Franco of ways – the lo-fi auteur indulging in an assortment of smutty threesomes and nightmarish S&M, as white slavers and nefarious international politics are explored through C-Grade skin flick aesthetics. Sporting supporting turns by Eurosleaze regulars Olivier Mathot (Cannibal Terror), and Joëlle Le Quément (Women Behind Bars), the restoration of this forgotten slime fiesta is a marvel for both Francofiles and budding scum enthusiasts.
Suffer Little Children [1983] (d. Alan Briggs, w. Meg Shanks)
The fragmented remains of a drama class dream, Meg Shanks and Alan Briggs' banal SOV nightmare creeps up on you via sheer ineptitude and wacko gore, as Elizabeth (Nicola Diana) is left on a school's doorstep with a note from her mother saying she can no longer care for her. The administrators - uptight, straight-laced Maurice (Colin Chamberlain) and sunny free spirit, Jenny (Ginny Rose) - welcome the girl with open arms despite the fact she seems like she'd be better off at a special needs institution. Once we learn Elizabeth is actually the telekinetic spawn of Satan, things get splattery inside the poorly framed scenes. Meanwhile, love blossoms between Jenny and a visiting pop star, as our Omen Carrie amasses a pint-sized crew of Satanic servants. This type of hyper lo-fi amateur hour horror often becomes taxing very quickly, but the sheer ludicrousness of every scenario builds to a potent climax that involves Jesus Christ in the flesh and multiple laser beam sound effects. Certainly only for the most devoted amongst the genre fan throng, Suffer Little Children owns a distinct ambition that's charming, even as the shoddy set ups and flickering tracking lines cause you to squint in order to try and decipher the initial artistic intent.
The Devil's Honey [1986] (d. Lucio Fulci, w. Jaime Jesús Balcázar, Ludovica Marineo, Sergio Partou, Vincenzo Salviani & Lucio Fulci)
Contrary to popular belief, Lucio Fulci (Zombie, The Beyond) was no stranger to eroticism (just look to Perversion Story for the best example). However, that didn't mean the Italian gore maestro was any good at it. The Devil's Honey is a hilariously raunchy attempt at sexy melodrama, showcasing motorcycle handjobs, and a saxophone being used for titillation in ways you've probably never imagined. It's all filmed with Fulci's usual attention to hazy anti-reality, as Jessica (Blanca Marsillach, from Dario Argento's Opera) embarks on a quest of sexually charged revenge, kidnapping the doctor (Brett Halsey) who couldn't save her motorcyclist boyfriend (Stefano Madia) following a rather silly accident on his bike. The S&M depravity never quite reaches the dizzying heights you might expect from this sort of Italian schlock, but it's certainly worth a look for Fulci completists, along with anyone else concerned with these sorts of dubbed disasters.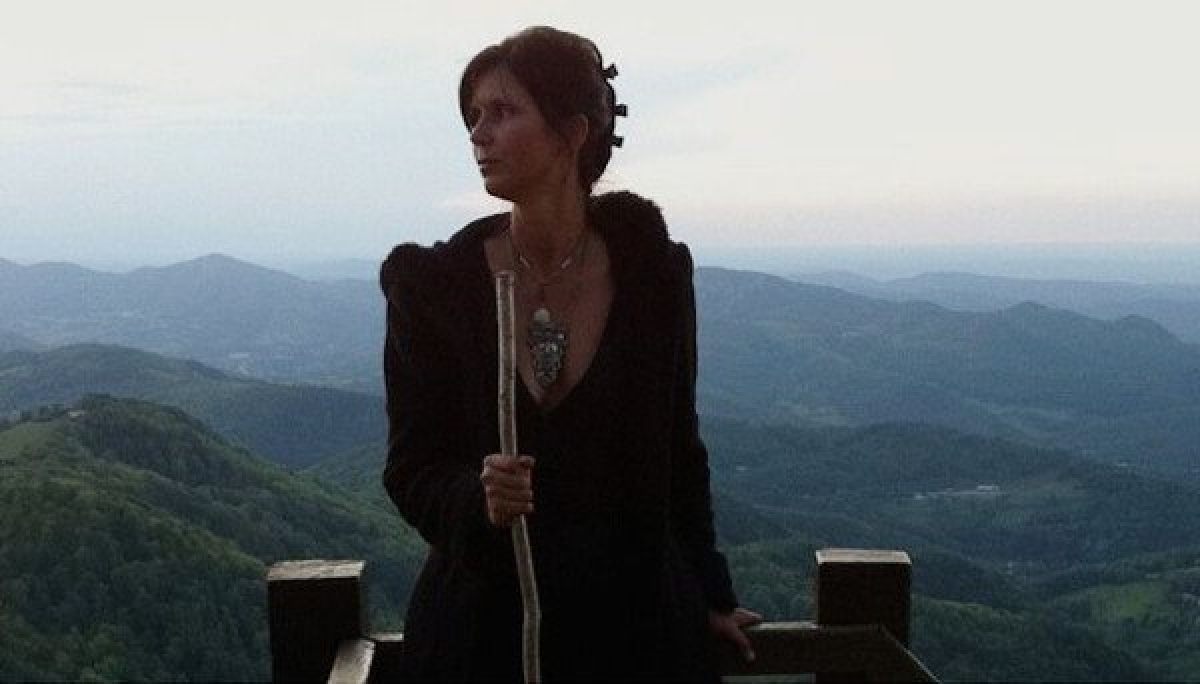 The Otherworld [2013] (d. Richard Stanley, w. Scarlett Amaris & Richard Stanley)
Richard Stanley making a documentary about a mystical realm "where magic still has some currency," sounds right in line with the weirdo South African filmmaker's persona. Part document of a storied region in southwestern France, part first-hand testimony regarding the occult, and all psychedelic head-trip into an astral plane most humans don't realize exists, The Otherworld is nirvana for those who swim in the incongruous and macabre. This is the non-fiction equivalent of a prolific filmmaker telling you a campfire ghost story, and then presenting a home video in which he (along with companion/co-creator Scarlett Amaris) chase that spirit down a fairy tale rabbit hole. Then Stanley gathers up others to share similar experiences, some more credible than others, so by the end you're not entirely sure what to believe. This is the best kind of experimental cinema - rooted in personal experience and pushing the form in so many different directions you're not sure what could (or even should) come next. In short, it's one hell of a trip.