DON'T EVER CHANGE Brings True Crime To Your Living Room
Don Swaynos' horror short is a must-watch.
I've spoken plenty about the incredible shorts programming at Telluride Horror Show, and writer/director Don Swaynos' Don't Ever Change is a great example of the best the festival had to offer. You can watch it right here on BMD, right now!
Here's a synopsis of the production:
Don't Ever Change is the story of recently paroled Karen Hickman, whose plan to reconnect with her estranged daughter is interrupted by a fan with an unusual request.

The film stars Independent Spirit Award-nominee Cyndi Williams (Zero Charisma, Computer Chess), Heather Kafka (The Texas Chainsaw Massacre, Joe), and Frank Mosley (Upstream Color, Ain't Them Bodies Saints) and features special effect make-up by Eric Zapata (Syfy's Face Off, Seasons 4 & 5).

Don't Ever Change is written & directed by Don Swaynos, producer of Travis Mathews' dark thriller Discreet (Berlinale 2017) and editor of James Bryan's recently rediscovered shot-on-video horror-comedy Jungle Trap (Fantastic Fest 2016).

The film made its world premiere at The Overlook Film Festival and its international premiere at the Fantasia Film Festival. It also screened at several genre festivals including Mayhem (UK), Cinepocalypse, Telluride Horror Show, and MonsterFest (Australia) as well as mainstream independent festivals including Cucalorus, BendFilm, Indie Memphis, and Sidewalk.
Swaynos tells us:
With true crime stories like Serial and Making a Murderer becoming part of the pop culture zeitgeist, I started thinking a lot about true crime and the weird way we interact with it as entertainment. I wanted to explore this idea of true-crime fandom, in an attempt to figure out what exactly it is we hope to gain from obsessing over the grisly details of old murder cases.

We shot the whole film in Austin, with local cast and crew and used an AirBnB for our location, which we miraculously managed to keep clean.
Scroll down for the poster, a still and some exclusive behind-the-scenes shots!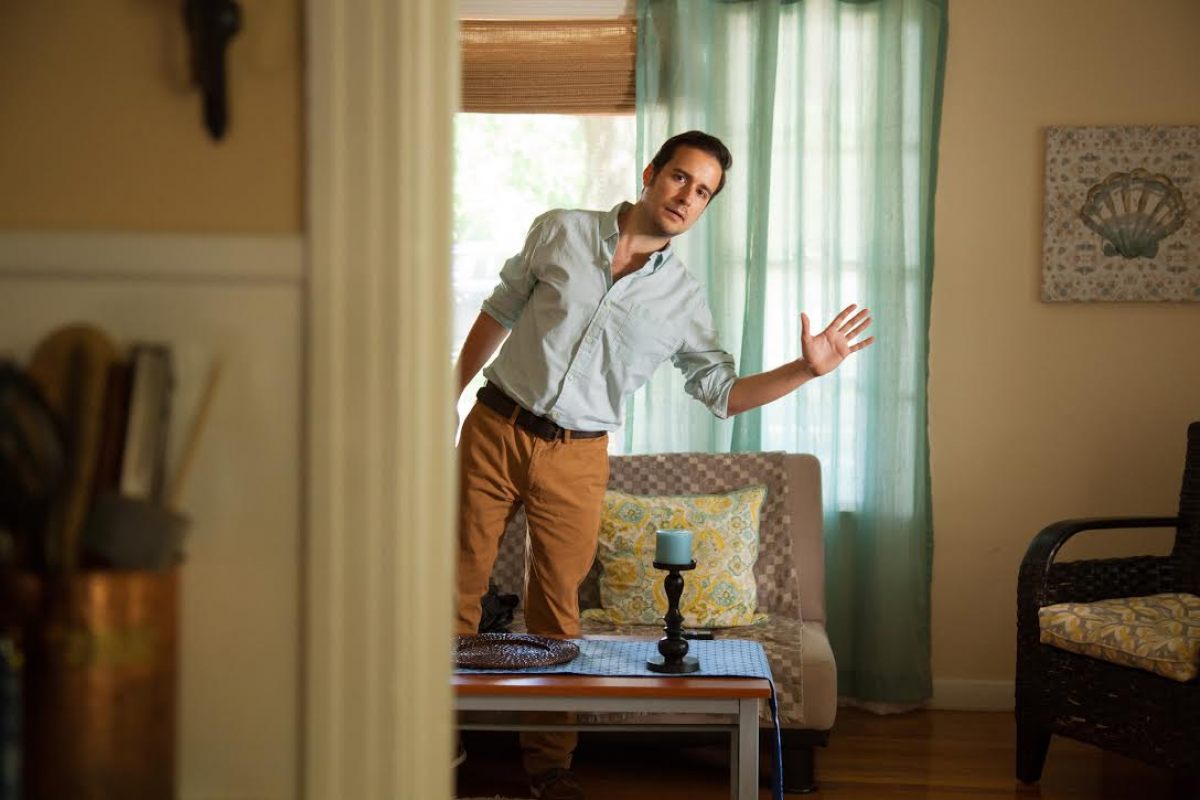 (photographer: Tate English)