Mondo's ROGUE ONE Poster Is Now On Sale (And Everyone Can Buy One)
That's right: it's a timed edition.
Disclosure: Mondo and BMD are both owned by the Alamo Drafthouse.
Our friends at Mondo just revealed a very nice surprise for all the Star Wars fans out there: Martin Ansin's Rogue One poster is now available for purchase ... and it's a timed edition.
Say Mondo:
"Last month at MondoCon we released a beautiful variant poster for ROGUE ONE by Martin Ansin. In celebration of the new STAR WARS film hitting theaters this week (!!!), we're so excited to release the regular version as a timed edition, available now through Monday (12/18) at 12PM (CT)."
Let's take a look.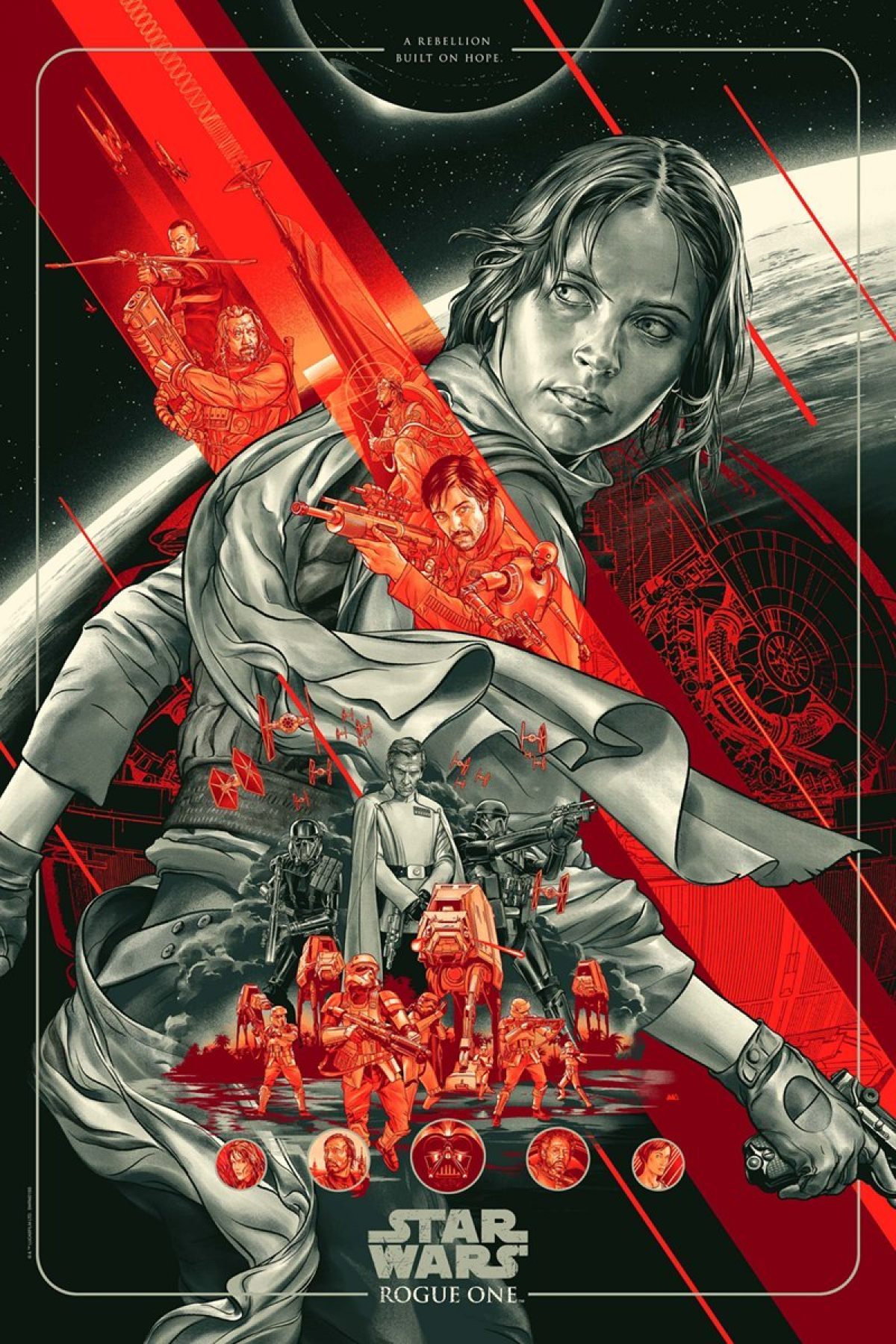 Rogue One by Martin Ansin
24"x36" Screen Print
Timed-Edition Available Now Until Monday (12/18) at 12PM (CT)
Printed by D&L Screenprinting
Expected to ship March 2018
$65
For those of you unfamiliar with the term, a "timed edition" works differently than the standard, limited edition Mondo print. In this case, they'll print up as many copies as they sell, meaning that everyone who's interested can pick up their own copy (and, really, why wouldn't you: just look at that goddamn thing). The print is on sale now via Mondo's website and will remain that way until Monday the 18th at Noon (CST).
What do you folks think? Gonna pick one of these up? Did you manage to score one of the Variant versions at MondoCon 2017? Sound off in the comments below, and as always: may the Force be with you.