Another Peek At Duncan Jones' MUTE
Not that one. That's Paul Rudd. That's an old peek at MUTE. Click for the new thing.
Empire has an exclusive photo from Duncan Jones' upcoming film Mute, offering another colorful look at the future noir world of the film. Here it is!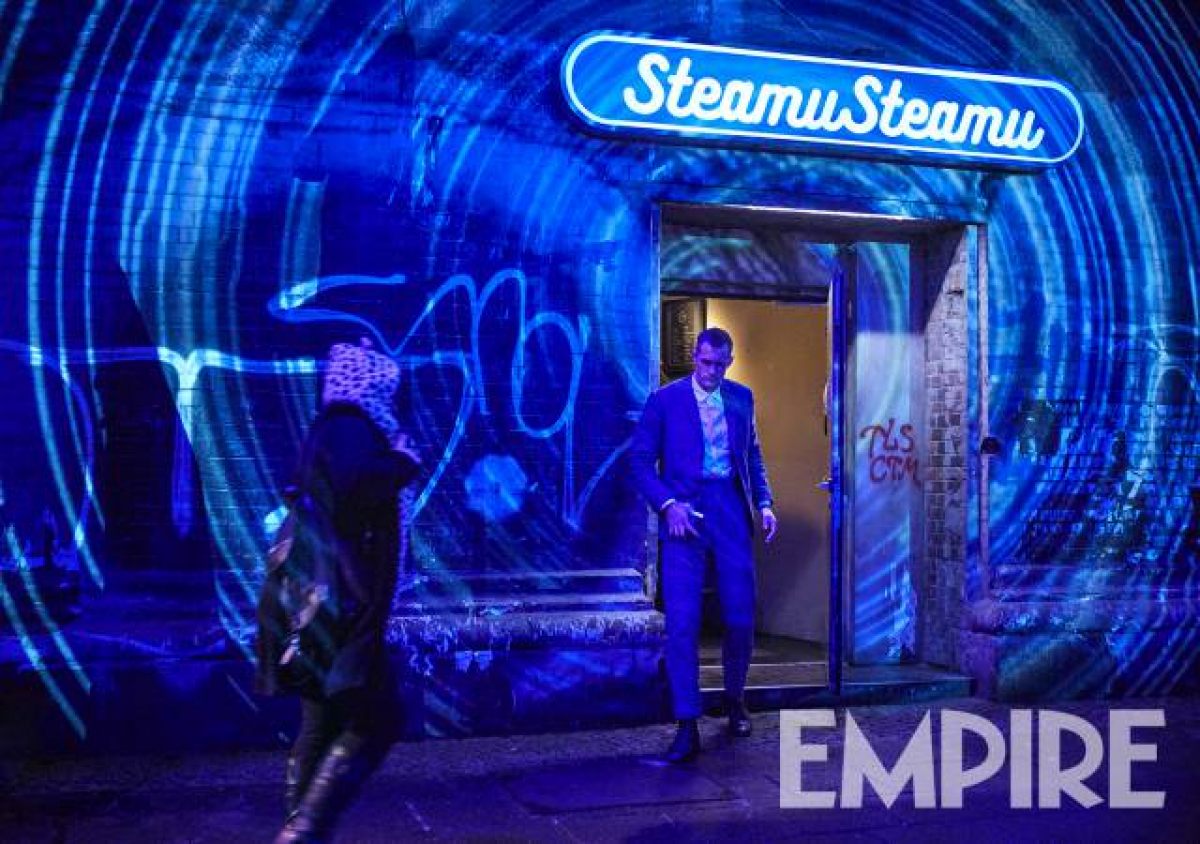 Jones' Moonverse-set thriller, which hits Netflix exactly 30 days from today, follows a lapsed Amish bartender named Leo Beiler (Alexander Skarsgård) as he traverses the Berlin underworld looking for his missing partner (Seyneb Saleh). Along the way he encounters a series of unsavory characters, including two underground surgeons (Paul Rudd, Justin Theroux) who might hold the answers he seeks.
We realize the above pic isn't all that Earth-shattering, so here's another image from the film, tweeted and gif-ified by the director himself.
So here we are.@mute. Starring Alex Skarsgård, Justin Theroux & Paul Rudd.

Out on Netflix February 23.

Got there in the end! pic.twitter.com/omcWdicxTh

— Duncan Jones (@ManMadeMoon) January 19, 2018
Fun fact: In late 2016 I was flown to Berlin for a Mute set visit! Will my report be published before the film premieres? Stay tuned!