The 2018 BMD Alternate Oscars: Cinematography, Editing, And Production Design
Plus, the winners of Costume Design, Makeup & Hair, and Visual Effects.
Welcome to the 2018 Birth.Movies.Death Alternate Oscars! This is the second-annual edition of the awards, in which we, the staff of BMD, pick nominees from all the films the Oscars ignored, and you, the readers of BMD, vote on the winners. 2017 was a terrific year for cinema, and the so-called "official" Oscars have honoured a great bunch of films, but this is our chance - and your chance - to spread a little more love around.
Each week leading up to the Oscars, we'll have a new set of categories and nominees for you to vote on, while revealing the winners from the previous week. This is your opportunity to recognise some of the best Oscar snubs around, so let's get voting!
Last week's winners were about as definitive as they could be. The Shape of Water's fish-man made up for its odd-one-out Oscar snub, winning Best Makeup & Hair in landslide; Thor: Ragnarok's wild space couture took Best Costume Design with nearly as big a margin; and Luc Besson's insane sci-fi Valerian and the City of a Thousand Planets neatly walked away with Best Visual Effects.
This week, we're looking at some of the core pillars of filmmaking: editing, cinematography, and production design...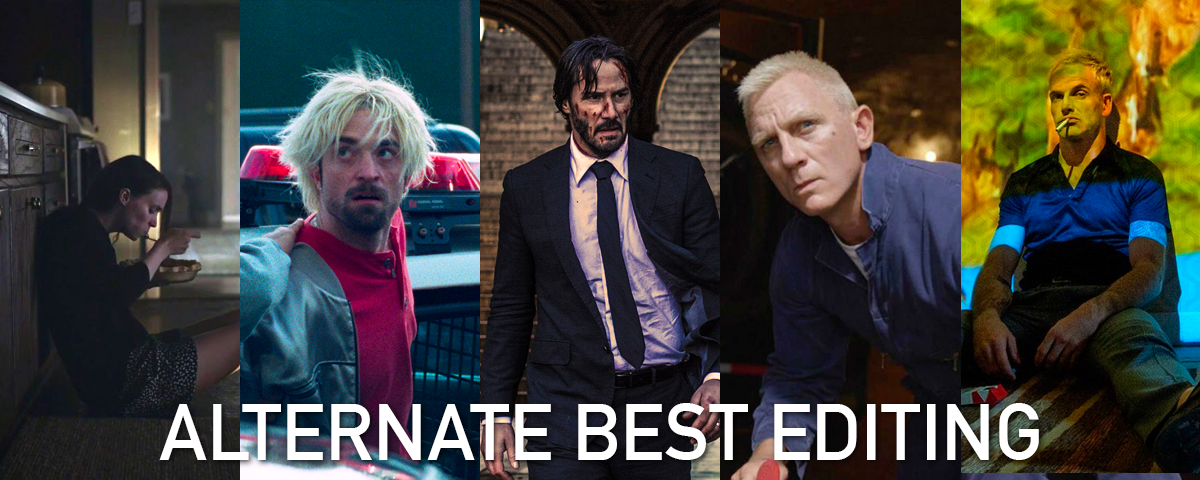 Thanks for voting, everyone! Feel free to leave comments below about what you liked, what we left out and what you'd like to see in the upcoming categories. Meanwhile, we'll be back next week with the winners of the above Alternate Oscars and the nominees for all the Acting categories you can eat.