DEADPOOL 2 Goes All Lisa Frank With Its IMAX Poster
Well aren't these little psychos precious.
Look, even if you hated Deadpool - which is weird because the movie's super funny and has solid action in it - you gotta admit the movie's marketing is some of the best in recent memory. Now, we've got the sequel coming in less than a month, so we're getting hit from all angles with promos for the Merc With the Mouth.
Today, an IMAX poster has been unveiled to showcase Deadpool 2's large format showings, and its got a distinctly adorable Lisa Frank vibe about it.
Take a look: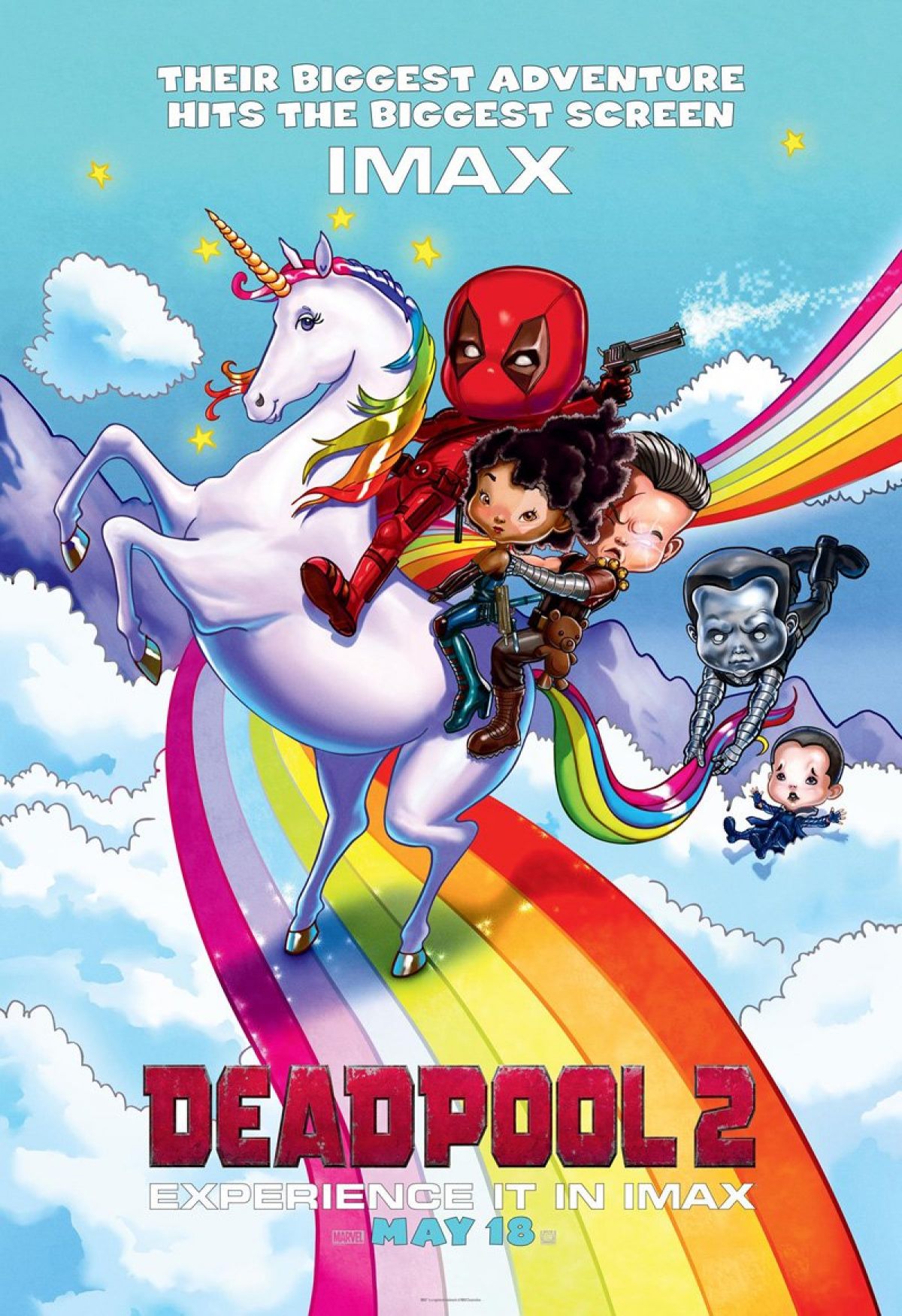 Well ain't that cute.
If you missed it, our own Scott Wampler actually held an exclusive interview with Deadpool 2's secret weapon Peter, which goes over everything from his love of gardening to the fact that his wife may be having an affair with her personal trainer. It's a weird read.
Anyways, Deadpool 2 hits screens of all sizes May 18th.