He Came Home: Michael Myers Looks Old AF In These New HALLOWEEN Photos
Forty years later, and this tired Shape's still looking to deliver one good scare.
We're roughly 4.5 months away from experiencing the slasher movie madness of Halloween on the big screen again, and - if Jason Blum is to be believed (and why wouldn't he be? He produced the fucking thing) - the first trailer is set to drop on Friday.
Scott already saw the footage of Michael Myers in action at CinemaCon and was super stoked on it, and this Halloween fanboy is basically foaming at the mouth to watch anything from David Gordon Green and Danny McBride's direct sequel to the original.
Now, USA Today has some shots of Michael, attacking Jamie Lee Curtis' Grandma Laurie and ominously lurking in a closet (as is the maniac's other favorite hobby).
Take a look: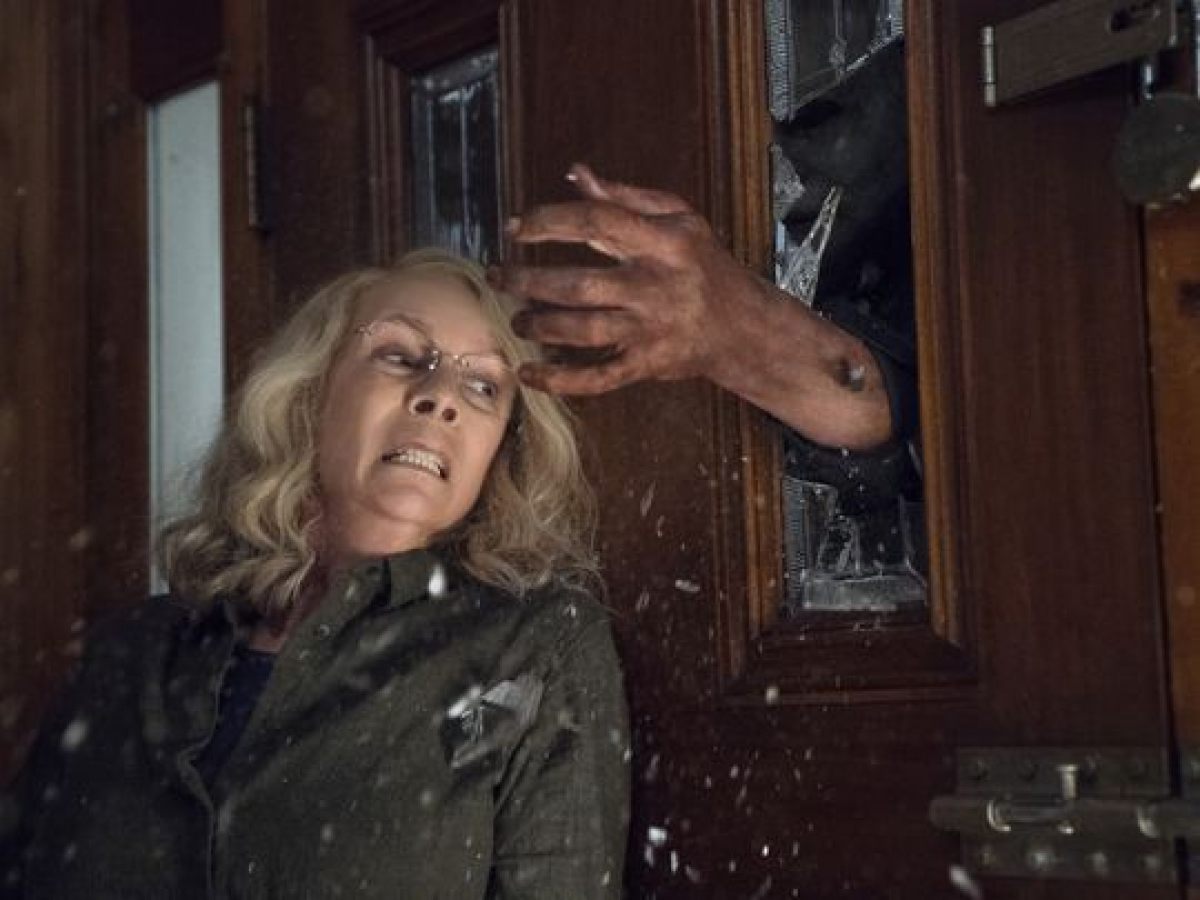 Look at the paws on Big Old Mike! I'm still not 100% sold on the Zombie-esque mask, but the lighting in these things is great (plus look at the wallpaper in that bedroom, A+ home decor folks). There's also a weathered look about that mechanic's jumper that's making me smile (but what hanger was that kept on for forty years?).
I am curious to see how they address Dr. Loomis' (Donald Pleasence) death in this, as he's obviously not returning (Pleasence died of heart failure in '95). Seeing how the movie ignores literally every other sequel and hooks directly into the narrative of John Carpenter's original, he can't just be written off as "died in a fire" at the end of Halloween II anymore. Hopefully it's not just a throw-away line of dialogue I get mad about in the theater. "That Doctor Loomis...always a hunter. Killed by a lion in Africa in '87. Crazy guy. Smelled wonderful, too."
Guess we'll find out when David Gordon Green and Danny McBride's Halloween hits theaters October 19th.