Jeremy Saulnier's HOLD THE DARK Gets A Gorgeous Poster
This is not going to be a happy movie.
It doesn't really matter what Jeremy Saulnier's next movie is. We will be excited for it. Luckily, our love doesn't need to be so meandering. His next is called Hold the Dark and it's coming to Netflix September 28. So that's where we're directing all out Saulnier excitement at the moment.
Which means sharing with you this really cool poster for the film: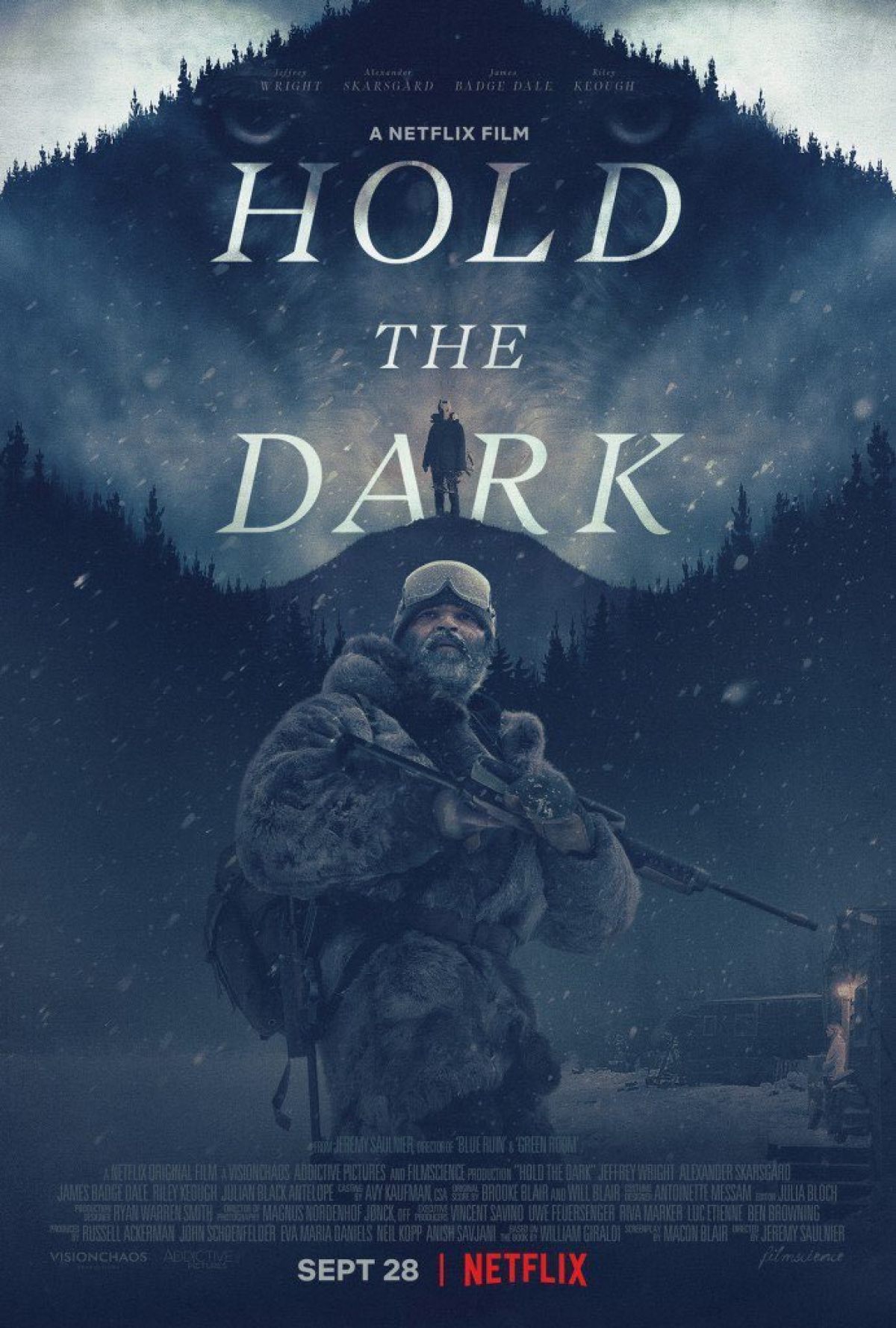 Having read the book this is based on, I can tell you that Hold the Dark is not a comedy. Unless you like crazy violence in remote, frozen wastelands hilarious. I know it's saying a lot, but this film is likely to be bloodier than even Green Room.
And I simply cannot wait to see it. Saulnier is going to bring the ruckus with this one. See you September 28!