We Just Learned A Bunch Of New Stuff About JOHN WICK: CHAPTER 3
According to the director, this one's "a bit of an origin story." Hmmm.
EW's doing one of those big year-end preview drops today, which means 80% of the world's entertainment news supply is coming directly from that outlet, just like the good lord intended. The latest update? A few new pics from John Wick: Chapter 3, along with some compelling plot details about that highly-anticipated sequel.
Up top, you'll see the first photo, which features Wick (Keanu Reeves) traipsing around the desert with Halle Berry's Sofia. According to Reeves, Wick and Sofia have a connection that stretches back years, and (after fleeing NYC following the finale of John Wick: Chapter 2) Reeves' character will be forced to track her down in order to shake the $14M bounty that's been placed on his head. As you can see, Sofia has a pair of Belgian Malinois dogs, both of whom will apparently be getting into the Chapter 3 action somehow. Here's hoping they survive.
Then there's this photo: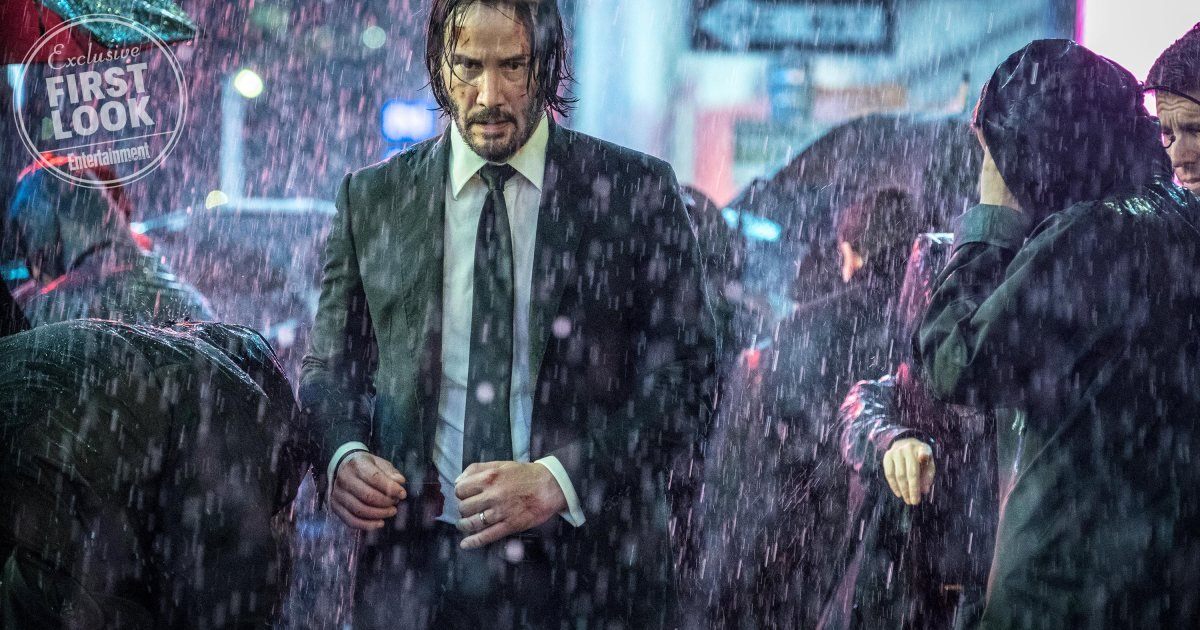 As you can see, that's John Wick, walking down a street while wearing a suit. It is raining and there are people nearby. You require no further description of this photograph, and we will now move on to several other interesting tidbits revealed by EW:
Anjelica Huston's in the film playing "someone who was responsible for [Wick's] upbringing and his protection."
Given how many characters have ties to Wick's earlier years, director Chad Stahelski says John Wick: Chapter 3 is "a little bit of an origin story."
EW's post never mentions it, so we're assuming they've dropped the John Wick: Parabellum title no one was into. Good.
Stahelski also says the body count of Chapter 3 will be "slightly north" of the body count in Chapter 2. Altogether now: HOLY SHIT.
They're open to making a John Wick: Chapter 4.
So, lots to discuss here! What do you think of this "origin story" business? Clearly it's not gonna be a prequel, but are you interested in learning more about where John Wick came from, and who he encountered during that time? Are you, like us, obsessed with finding out who Jason Mantzoukas is playing in this movie? Are you as happy as we are that they've decided to maintain the naming convention established by John Wick: Chapter 2? Sound off in the comments below, and stay tuned for more on this one as further updates become available.
John Wick: Chapter 3 hits theaters on May 17th.