Priscilla Page's Top Nineteen Movies Of 2018
In which Priscilla has trouble narrowing it down to just Ten.
Movies made 2018 almost bearable.
There were too many good movies, in fact, so this list was hell to compile. I refused to cut anything and I hate ranking, which always feel arbitrary and impossible, cruel to both the movies and my overheating brain, which can't decide what movie was the second best vs. third best. So this year I came up with categories, and rather than divide my very-subjective favorites by "honorable mentions" and "the actual good movies" or whatever, I decided not to make that distinction.
I had more to say about some than others, but I loved all of these movies.
Most desired director's cut: The Predator
A fundamentally fun movie overshadowed by controversy, bungled by bad editing and studio interference, and derailed by Arnold Schwarzenegger's regrettable decision not to reprise his role as Dutch. You can see the love and care taken with both the Predator mythos and new characters alike, and you can also see the seams where this vision was gutted, particularly in its hurried third act. More highlights: Olivia Munn as an action hero, Sterling K. Brown as a villain, the Loonies, and that part where dripping blood reveals the shape of an invisible Predator.
Most justified hype: Spider-Man: Into the Spider-Verse
No amount of hype will ever be enough. This is the first time a cinematic Spider-Man has really clicked for me since Sam Raimi's Spider-Man 2. After several years of movies forcing us to forget what colors look like and what joy feels like, it was incredible to be immersed in Spider-Verse, like being inside 2001's stargate for 2 hours, or reading a comic book for the very first time.
Most likely to win a bunch of awards and deserve them all: Roma
Everyone knows that Roger Ebert quote about movies as empathy machines, but Roma feels like an empathy machine not only for its audience, but for filmmaker Alfonso Cuarón himself. With Roma, Cuarón brings his childhood memories into sharp focus, and transcends the limited understanding he once had of the women in his life, capturing this time period from the perspectives and experiences of his mother and his nanny Cleo, played beautifully by Yalitza Aparicio.
Most satisfying revenge film: Revenge
Coralie Fargeat's Revenge is a rape-revenge film that examines the rape-revenge film - usually made by men, and usually centering on and exploiting a woman's degradation and suffering. But Fargeat goes a different route, with her protagonist - Matilda Lutz's Jen - reborn as an almost supernatural, Mad Max-esque force to be reckoned with. The female gaze slowly subverts and replaces the male gaze, and the hunters become the hunted. And as a side note, one of my favorite things to see in movies is the self-stitch: when our hero is forced to tend to their wounds on the fly. Revenge's self-stitch is one of the best I've ever seen, an homage to a scene in Rambo III involving a shrapnel wound and gunpowder. Jen makes John Rambo look like he just had a paper cut.
Timeliest film: First Reformed
In First Reformed, Paul Schrader explores global warming, illness, our deepening loneliness coupled with unprecedented access to the rest of the world via internet, which leaves us vulnerable to loss of perspective, self-destruction, even radicalization. I wasn't sure about First Reformed at first, but Ethan Hawke's performance is riveting, and the film takes a bonkers turn in its second half. If you haven't seen it, I don't want to spoil too much, but there's a scene featuring something called the Magical Mystery Tour, and that's when I fell in love.
See also: Burning & BlacKkKlansman
Bloodiest bloodbath: The Night Comes For Us
As far as I can tell, blood is the protagonist of Timo Tjahjanto's The Night Comes For Us, a brutal action film with a cast of characters all worthy of their own spinoffs, including The Raid alumni Iko Uwais, Joe Taslim, and Julie Estelle as a mysterious woman only known as The Operator.
Best neo-noir: Bad Times at the El Royale & Hotel Artemis
Drew Goddard's neon-bathed Bad Times feels inspired by classic film noir, Dashiell Hammett, the Coens, and Jim Thompson's The Getaway. But it's not like any film I've seen. Jeff Bridges's and Cynthia Erivo's interactions, Erivo's haunting singing, and Lewis Pullman's powerful performance are the heart of Bad Times.
As for Drew Pearce's Hotel Artemis, what was misrepresented in its marketing as a John Wick-esque actioner was really a fun, futuristic riff on Agatha Christie with an unusual protagonist: an alcoholic nurse with a mysterious past played by Jodie Foster.
Best Biopic: First Man
I suspect Damien Chazelle's First Man got short shrift because everyone assumed the film was Another Boring, Sanitized, Oscar-Baiting Biopic (I'm looking at you, The Darkest Hour). Instead, it was a moving portrait of a regular guy doing something extraordinary in the face of - and inspired by - tremendous grief, where space exploration becomes a metaphor for dealing with the loss of a child.
Best Biopic That's Also A Heist Movie: Can You Ever Forgive Me?
I definitely could not relate to a remote asshole writer who feels more comfortable with animals than with people and who constantly worries that, at any moment, the thing that they love to do will become untenable and they'll be left shoveling shit. Just kidding. Marielle Heller's Can You Ever Forgive Me? is heartbreaking and funny and a little too relatable. It had me the moment Richard E. Grant and Melissa McCarthy bond over a memory of Grant's character pissing on the furs of rich ladies at a party.
Best Heist Movie: Widows
People keep saying that Widows is "just Heat with broads," and that's doing it a disservice. Widows is its own fascinating thing. McQueen takes on class, race, and gender, giving his film ambitious structure and scope: each story thread illustrates the myriad ways that capitalism - and dudes - undermine, disempower, and hurt women. Those women overcome their differences for a worthy cause: pulling off a heist. Viola Davis and Elizabeth Debicki give two of the best performances I've seen all year, Colin Farrell continues to make super compelling career choices, and Brian Tyree Henry proves yet again he's the MVP of 2018.
See also: Solo, The Old Man and the Gun, & Ant-Man & the Wasp
Best coming-of-age story: Suspiria
Dario Argento's Suspiria is one of my favorite movies, and I was wary of the remake and fully prepared to pretend it didn't exist. But Luca Guadagnino's Suspiria only uses the bare-bones premise of the original, and the film feels like a worthy companion piece and its own formidable film. Argento's nightmarish fairytale sees Susie Bannion fighting against the darkness of her witch-infested dance academy, but 2018 Susie's reaction to her diabolical surroundings is, let's say, a little different. I experienced an indescribable euphoria as I left the theater after seeing this. To me, Suspiria is the feel-good movie of the year.
See also: Eighth Grade
Movies I watched more than once, in a chill, totally-not-obsessive way:
Possum
Matthew Holness's debut Possum is a lonely horror film about a man and his puppet. I loved this film for so many reasons: its ability to be absolutely, effectively, uncannily frightening; Sean Harris's performance, which swings between terrifying and terrified (but is always heartrending); and the way it takes on its themes of trauma, grief, and repression. For as bleak, tragic, and scary as it gets, Possum never loses empathy for its protagonist.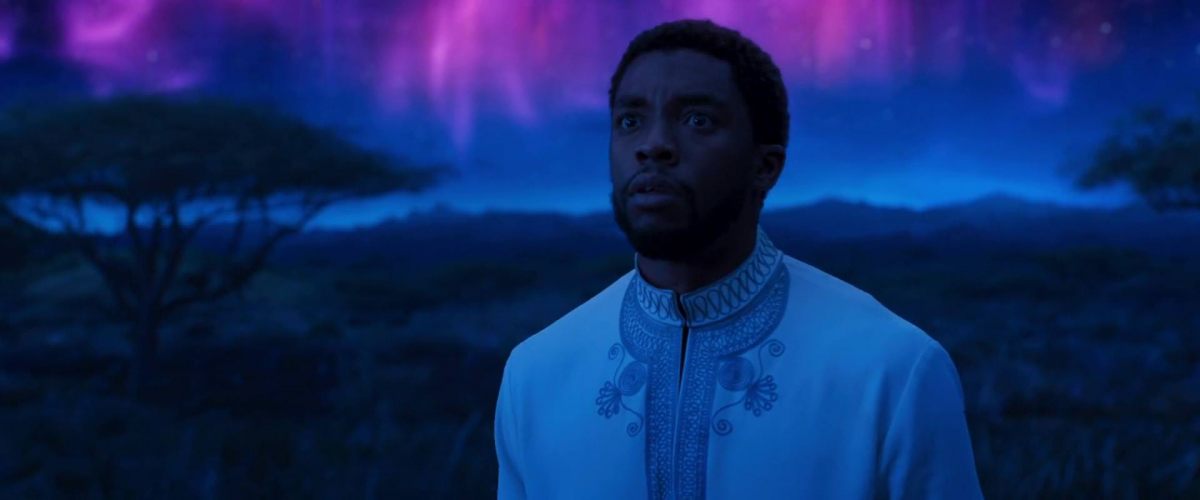 Black Panther
Creed was one of my favorite movies of 2015, and Ryan Coogler continues to show he can do no wrong with Black Panther. Black Panther featured some of the best-written women in superhero films, Danai Gurira surfing on top of a Lexus with a spear in her hand, a climactic fight that takes place on an underground railroad, and my personal favorite MCU villain: Michael B. Jordan's Killmonger. I'm still thinking about something T'Challa says at the end of Black Panther: "In times of crisis, the wise build bridges, and the foolish build barriers." Coogler said this line was somehow written during the last administration, but it feels more relevant than ever.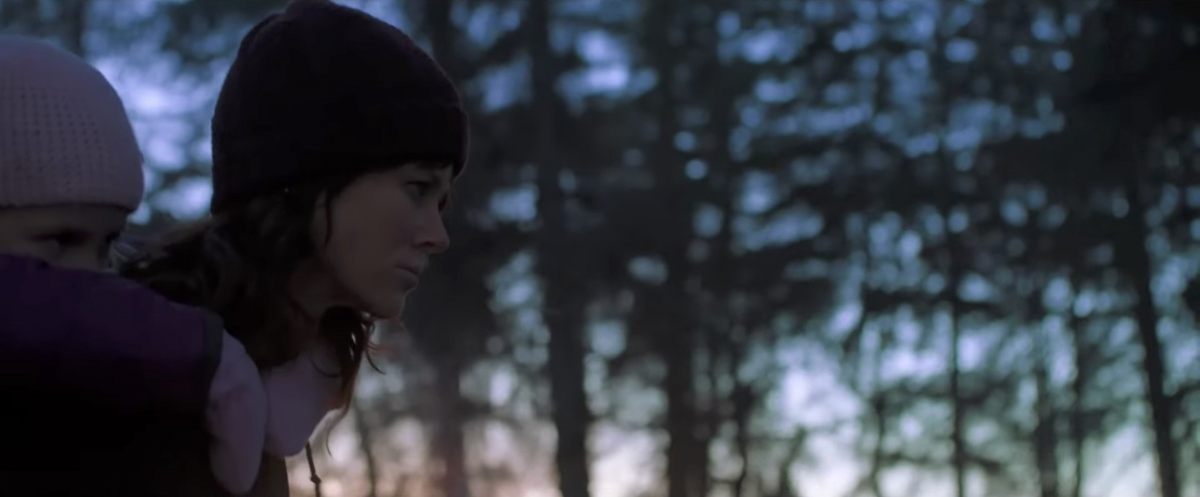 Destroyer
This is a movie I've been waiting for my entire life. There've been crime films and detective stories made about women before, but nothing quite like Karyn Kusama's hardboiled Destroyer, which follows a fractured timeline that seems to reflect the inevitability of the past and the future colliding. There is nothing palatable or prettied up about Nicole Kidman's Erin Bell, who looks and acts like she's been brought back from the dead. Destroyer is about accountability, self-destruction, power and the abuse of it. The film questions the lone wolf trope without romanticizing or judging its flawed protagonist. Ultimately, Destroyer is a moving character study about a difficult, complicated woman trying to make amends for her sins.
Annihilation
Alex Garland's hypnotic and horrifying sci-fi mindfuck rattled around in my ribcage and brain for days, weeks, months after I saw it. It's as profound and mysterious as 2001: A Space Odyssey and Tarkovsky's Stalker. Annihilation seems to be a kind of Rorschach test where the viewer sees forms of self-destruction most familiar to them: cancer, relationships, depression, anxiety, addiction, death, even environmental destruction.
You Were Never Really Here
Lynne Ramsay's masterpiece You Were Never Really Here is about masculinity, vulnerability, empathy, alienation, trauma, domestic abuse and its reverberating impact. Ramsay upends every tough-guy action film convention to make a film about violence without ever glorifying violence. It might just be the best film of the year.
Mandy
Much has been made of Mandy's hallucinatory weirdness and its star Nicolas Cage's intensity. But Panos Cosmatos's Mandy is a story about grief in the shape of an '80s heavy-metal fever dream, and Cage's performance is full of pathos, one of the best this year. Most revenge films relegate the avenged to a single scene, maybe a flashback, just a plot point in the backstory of a male protagonist. But Mandy cares about its titular character: half of the movie belongs to Mandy, and its second half feels like it's playing out inside her mind, like a storyline from one of her favorite books.
Mission: Impossible - Fallout
People talk about how much the action in Fallout rules, and they're not wrong, but they forget to mention that everything else about it is great, too. Rob Hardy's cinematography and anamorphic lens flares are unique in a bigger budget movie like this, and he gives it the look of a '70s thriller, luminous and textured. There is a moving, character-defining moment bookended by car chases, a sequence that, in my mind, ranks as the best car chase of the 21st century. (As a feature-length chase, Mad Max: Fury Road exists in its own category.) Christopher McQuarrie has developed the Mission: Impossible films into the best, most original action franchise right now, solidifying and refining Ethan Hunt as a character: a reluctant, floundering savior, not unlike Buster Keaton. Hunt is a man who's been disavowed countless times because he always puts human lives before everything else, including his country, and including himself. No secret agent - or any human being, for that matter - like Ethan Hunt has ever existed, but we wish he did.
Best love story: If Beale Street Could Talk
Best cowboy boots: The Ballad of Buster Scruggs
Best prison movie: Paddington 2 (sorry, remake of Papillon)
Moroseness and masculinity: Minding the Gap, The Rider, & The Sisters Brothers
Best rom-com: Crazy Rich Asians & To All the Boys I've Loved Before
Best symbiote movies: Upgrade & Venom
Most cursed dress: In Fabric
Best spaghetti western: Five Fingers for Marseilles
Best giallo: Knife + Heart
Greatest movies starring Andrea Riseborough that weren't Mandy: Nancy & The Death of Stalin
Best horror: Cam & Apostle
Best love triangle: The Favourite
The Antidote to 2018 (& most cried at): Won't You Be My Neighbor?