Photoshop Contest: Where Will Sneaky Thanos Turn Up Next?
He's always there...watching. Waiting.
Here's a fun, new relaxation hobby I've taken on: Photoshopping Thanos into images where he doesn't belong, but not in such a way that you'd immediately notice.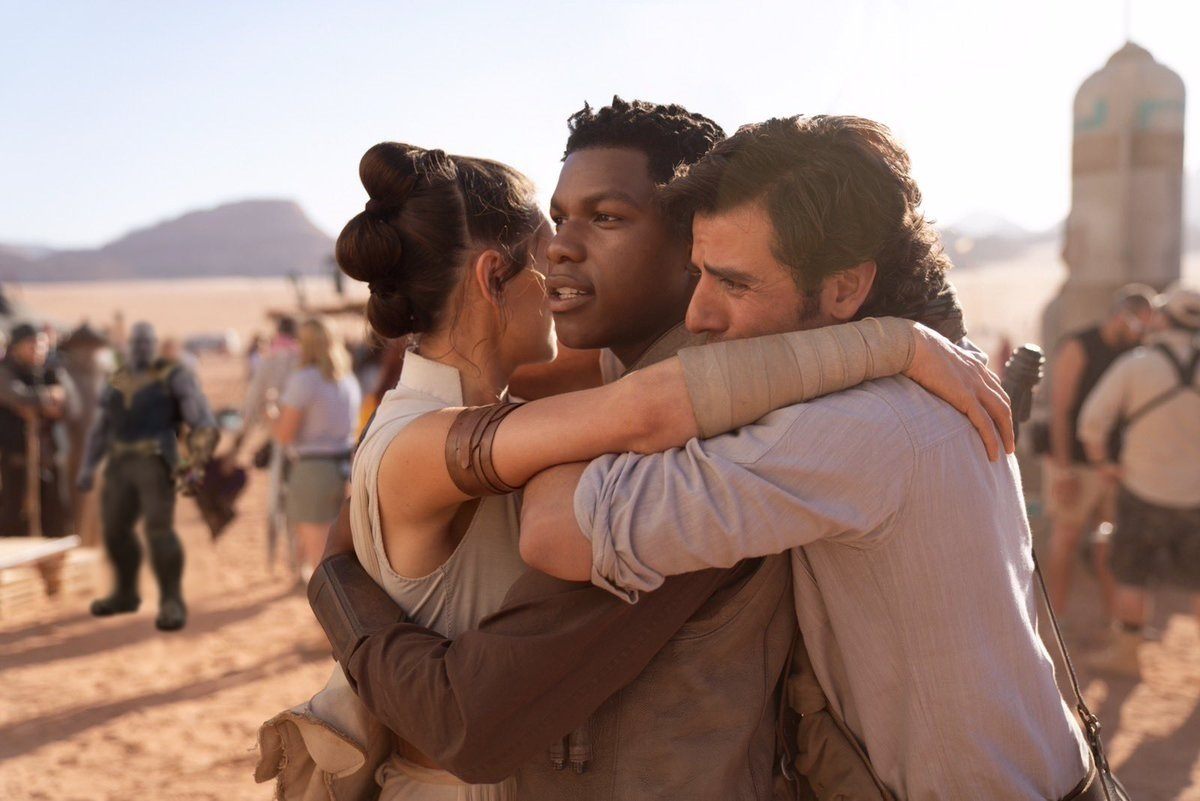 See him up there, in that Episode IX wrap photo, looming over Daisy Ridley's shoulder? If I did my job right, you didn't catch it at first glance.
Here's another one.
Uh-oh. Guess we know who's not surviving that Snap.
Thanos looks pretty puny next to one of Dune's towering Sand Worms.
You get the idea. It's Thanos, he's lurking somewhere in the image, and the more jarring his presence within the scene is, the funnier the gag plays. I really hate to belabor the point - "Sneaky Thanos" should explain itself - but it's important we're all on the same page here, because I've decided to turn this whole thing into a Photoshop contest.
So here's what you're gonna do:
Insert Thanos into a photograph he shouldn't be in.
Use any image of Thanos you like. Long as he's recongizable, it's fair game.
Post your Sneaky Thanos in the comments below.
You can enter up to two times. That's it.
On Monday 12PM CST, the BMD staff will pick its 3 favorite entries.
Winners will be notified via Disqus.
Prize: your next issue of Birth.Movies.Death. Magazine, on the house.
Easy, right? Even if you've got basic Photoshop skills, you should be able to execute something funny. Though the BMD staff will be making the final call (and I'll run the winners in their own post on Tuesday), please feel free to upvote your favorite entries for visibility. Oh, and if you want to post your entries to Twitter, please use the #SneakyThanos hashtag so we can keep track of 'em.
Make sense? Good. Do your best in the comments below, and meet me back here on Tuesday to find out who won.