Our Most Anticipated Films At SXSW 2019
Okay, there's a few TV shows in here, too.
SXSW 2019 is right around the corner – almost literally for Austinites like myself and Marisa Maribal, which is good news since we'll be covering the film festival for you, dear readers. This year's film lineup is totally stacked, and while it's impossible to see everything, there are several movies – and a few shows! – that we're particularly stoked to check out. From the world premiere of Jordan Peele's Us to smaller indies like Body at Brighton Rock and The Art of Self-Defense, this year's fest is looking pretty killer. To give you a sneak peek of what's to come, we've put together a list of 15 of our most anticipated film (and TV) titles playing at the 2019 SXSW film festival.
Pet Sematary
Director: Kevin Kolsch and Dennis Widmyer
Cast: Amy Seimetz, Jason Clarke, and John Lithgow
It takes some convincing to get us excited for a remake of a beloved horror classic, but Kevin Kolsch and Dennis Widmyer – the directing duo behind Starry Eyes – did just that. As evidenced by the trailers, the pair have put an intertesting spin on Stephen King's story of grief and guilt, making it fresh for those familiar with the novel and its previous adaptation, while introducing new audiences to this chilling tale. Plus there's some very spooky and rad imagery going on with those kids in the animal masks. We can't wait to see what that's all about.
The Art of Self-Defense
Director: Riley Stearns
Cast: Jesse Eisenberg, Alessandro Nivola, and Imogen Poots
It's been five years since Riley Stearns bewitched us with his previous film, the cult psycho-thriller Faults. The filmmaker returns to SXSW this year with The Art of Self-Defense, a dark comedy about a guy (Eisenberg) who decides to learn karate after he's randomly attacked on the street. Nivola plays his charismatic sensei in a film that looks a bit darker than The Foot Fist Way.
Body at Brighton Rock
Director: Roxanne Benjamin
Cast: Karina Fontes, Casey Adams, and Emily Althaus
In an effort to prove herself to her friends and peers, part-time state park employee Wendy takes a shift on a tricky trail – only to wind up lost. After stumbling upon a corpse, Wendy discovers that her radio communications are out and no one can come get her until the morning, forcing her to endure a night alone in the woods that will challenge her skills... and her sanity. Body at Brighton Rock is the long-awaited feature directorial debut of Roxanne Benjamin, who previously directed segments for the horror anthology films XX and Southbound.
The Beach Bum
Director: Harmony Korine
Cast: Matthew McConaughey, Isla Fischer, and Snoop Dogg
Harmony Korine's highly-anticipated follow-up to Spring Breakers is finally here, courtesy of our buds at Neon – which means we won't be reviewing this one, but we're no less stoked for its premiere. Matthew McConaughey stars as the eponymous beach bum, a poet named Moondog who's struggling to write his next book. There are plenty of eccentric oddballs within his orbit, including Martin Lawrence as a boat captain who owns a cocaine-loving parrot. Count us in.
Booksmart
Director: Olivia Wilde
Cast: Beanie Feldstein, Kaitlyn Dever, and Jessica Williams
Spoiler alert: I've already seen Olivia Wilde's feature directorial debut, and it is great. Booksmart is destined to become this year's Blockers – a hilarious and poignant tale of two friends (Feldstein and Dever) who've spent their entire high school tenure getting good grades and prepping for college. On the eve of graduation, they decide to finally let loose for one wild and crazy night. The supporting cast is totally stellar, too: Jessica Williams, Will Forte, Lisa Kudrow, Mike O'Brien, and more.
Long Shot
Director: Jonathan Levine
Cast: Charlize Theron, Seth Rogen, and O'Shea Jackson Jr.
Seth Rogen reunites with 50/50 director Jonathan Levine for this comedy about a journalist named Fred (Rogen) who runs into his first crush, Charlotte Field (that'd be Theron). Now a highly-influential politician making a run for the White House, Charlotte hires Fred to be her speechwriter and the two discover some surprising chemistry. Based on the first trailer, this isn't your typical "schlubby Seth Rogen charms hot lady" flick – Long Shot seems to have much more going for it than that, like co-star O'Shea Jackson Jr., who was absolutely delightful in Ingrid Goes West.
Daniel Isn't Real
Director: Adam Egypt Mortimer
Cast: Patrick Schwarzenegger, Sasha Lane, and Miles Robbins
Luke coped with his childhood trauma by inventing Daniel, a charismatic imaginary friend who helped him escape the hell of his daily life – until Daniel tricked him into doing something really horrible, forcing Luke to lock his pal away. Now grown, Luke has to bring Daniel out of the shadows again, but this time he has plans of his own. Three years after releasing his directorial debut, Some Kind of Hate, Mortimer returns with another horror flick that looks even more thrilling than the last.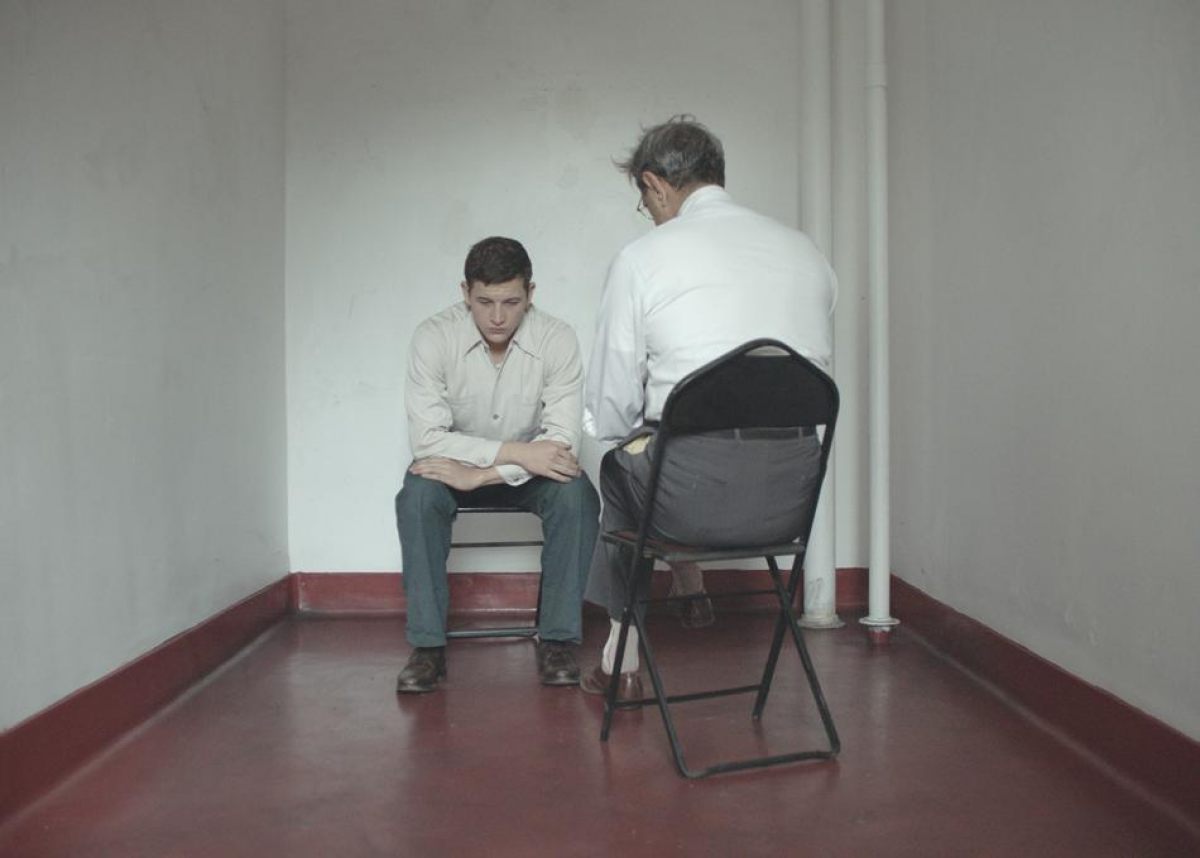 The Mountain
Director: Rick Alverson
Cast: Tye Sheridan, Jeff Goldblum, and Denis Lavant
Listen, I'm a sucker for anything Rick Alverson does. After screening his first two films at SXSW – The Comedy and Entertainment – Alverson is back with The Mountain. As with his previous efforts, this one sounds like another exceedingly dark and provocative comedy, and just look at that cast: Tye Sheridan (who also starred in Entertainment), Jeff Friggin' Goldblum, Denis Lavant (Holy Motors, represent!), Udo Kier (you know that guy), and Hannah Gross (Mindhunter). I love Goldblum terribly, but I will admit that his meme-ification in recent years has led him to lean pretty heavily into his idiosyncrasies. The Mountain seems like it could shake things up a bit.
NOS4A2
Director: Kari Skogland
Cast: Ashleigh Cummings, Zachary Quinto, and Olafur Darri Olafsson
From another corner of the Stephen King universe comes NOS4A2, the new AMC series based on the Joe Hill novel of the same name. The story follows a young lady named Vic McQueen (Cummings) who discovers she has the ability to find things that are lost. Unfortunately, this leads her right into the path of a supernatural serial killer named Charlie Manx (Quinto), who literally sucks the lifeforce out of little kids. I've been real curious about how they're adapting this one, considering the size and scope of Hill's book, which follows Vic from the time she's a teenager to when she's an adult with a kiddo of her own. It looks like the first season is mostly centered on young Vic, so here's hoping the first season is good enough to warrant a second installment.
Us
Director: Jordan Peele
Cast: Lupita Nyong'o, Winston Duke, and Elisabeth Moss
Of course Us is on this list. You think we're nuts over here? Jordan Peele's follow-up to Get Out centers on a family confronted by their evil doppelgangers while on vacation (bonus: their friends are played by Elisabeth Moss and Tim Heidecker, my new dream fiction couple). Lupita Nyong'o and Black Panther co-star Winston Duke play the parents of the family tormented by their nefarious doubles. Unlike Get Out, Peele has said Us has nothing to do with race. As he told The Hollywood Reporter: "It is instead about something I feel has become an undeniable truth. That is the simple fact that we are our own worst enemies." Also there are bunnies, in cast The Favourite didn't give you enough hot, weird bunny action.
What We Do in the Shadows
Director: Taika Waititi and Jemaine Clement
Cast: Matt Berry, Kayvan Novak, and Natasia Demetriou
A What We Do in the Shadows TV series sounded like a fun idea in theory, but I had my doubts that it could be nearly as good as the film, which I saw at SXSW several years ago. Then I saw the trailer, and any doubts I had were completely decimated. The new FX series looks insanely hilarious, and word has it that it might be even better than the movie. As with the film, the series is a mockumentary that follows four vampires who've been roomies for hundreds of years.
Stuber
Director: Michael Dowse
Cast: Kumail Nanjiani, Dave Bautista, and Iko Uwais
(Note: The above photo is not from the film.) Look at that cast! There's three very good reasons to be excited for this action-comedy already. Nanjiani stars as an Uber driver who picks up a cop (Bautista) and finds himself caught up in a pulse-pounding pursuit of a dangerous killer. We haven't seen a trailer for this one yet, but based on the description and the talent involved, how could we not be stoked for it?
The Curse of La Llorona
Director: Michael Chaves
Cast: Linda Cardellini, Raymond Cruz, and Sean Patrick Thomas
Inspired by terrifying Latin folklore, The Curse of La Llorona is set in the '70s and follows a social worker who discovers something potentially disturbing about her latest case – something that has ties to the creepy things that have been happening around her family. In order to save her children, she enlists the help of a faith healer and a disillusioned priest. As you might expect with James Wan's name attached, The Curse of La Llorona looks pretty spooky – and it has a bit of crossover with Annabelle.
Adopt a Highway
Director: Logan Marshall-Green
Cast: Ethan Hawke, Elaine Hendrix, and Betty Gabriel
It's a pleasant surprise to see Logan Marshall-Green (aka Not Tom Hardy) on the SXSW lineup this year – this time as a director. Marshall-Green's debut stars Ethan Hawke, fresh off his rightfully acclaimed performance in First Reformed, as an ex-con struggling to readjust to the outside world after 20 years in prison. Oh, and he's taking care of a baby he found in a dumpster. A dumpster baby. Hawke can do pretty much anything and I'll watch, and with a supporting cast that includes Betty Gabriel, I'm doubly excited for this one.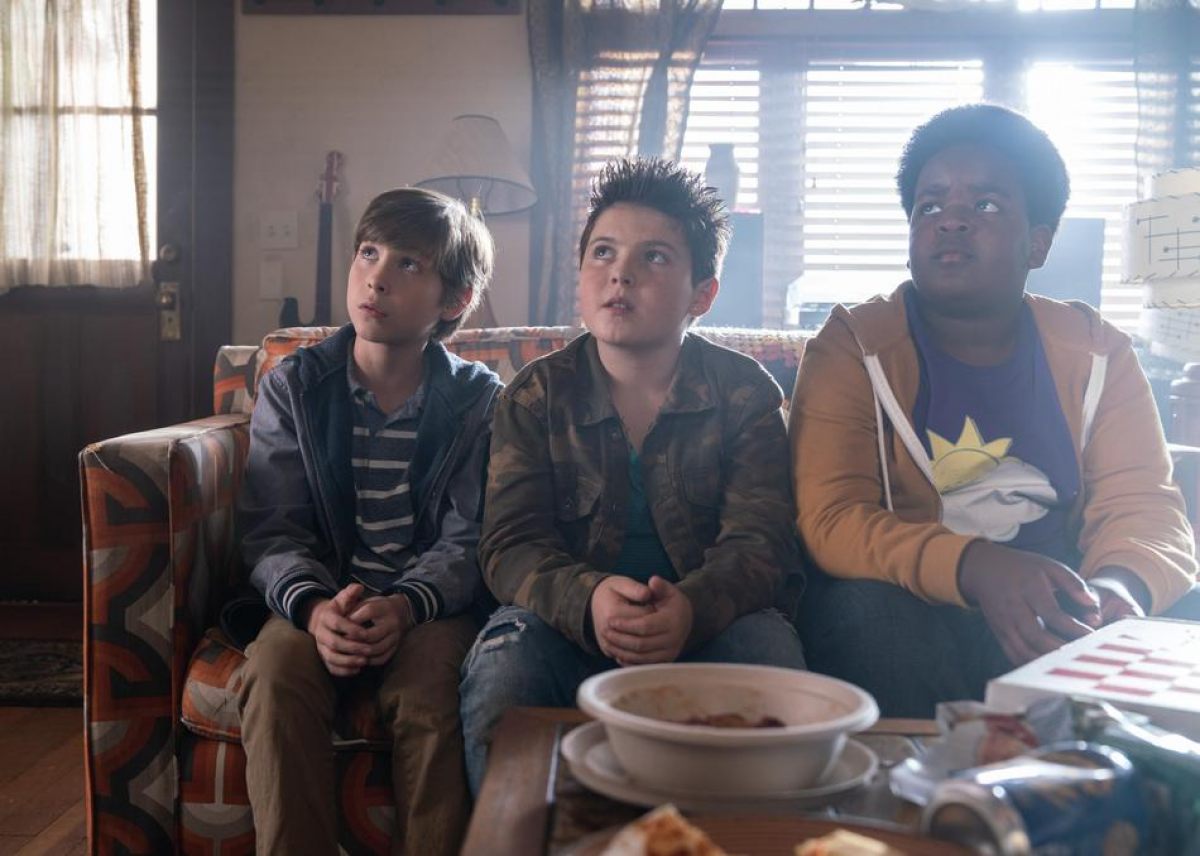 Good Boys
Director: Gene Stupnitsky
Cast: Jacon Tremblay, Keith L. Williams, and Brady Noon
There's something undeniably, almost supernaturally hilarious about kids getting into shit they most certainly shouldn't. That's the premise of Good Boys, which follows a trio of sixth-graders who attend their first kissing party (lol), accidentally break a drone, and then embark on a wild-ass adventure to try and replace it. Produced by Seth Rogen and Evan Goldberg, and directed by Gene Stupnitsky (The Office), Good Boys looks like this generation's Superbad – just maybe a teensy bit sweeter.