Please Enjoy Two New Images From Todd Phillips' JOKER Movie
The Clown Prince of Crime sure is looking sharp.
As you've probably heard by now, Todd Phillips' Joker is headed to this year's Venice International Film Festival, where it will screen in competition against new films from Olivier Assayas, Hirokazu Kore-eda, Shannon Murphy, Roman Polanski (oof) and many others. Joker's unexpected entry into the VIFF has left some fans frothing at the mouth: why, if Joker's playing Venice, it must be great, right?
Well, time will tell on that front, but for now we can thank Joker's inclusion in this year's Venice Film Festival for bringing about two new photos from the film, both of which have been released to promote Joker's appearance there.
Let's take a look and see what we can see.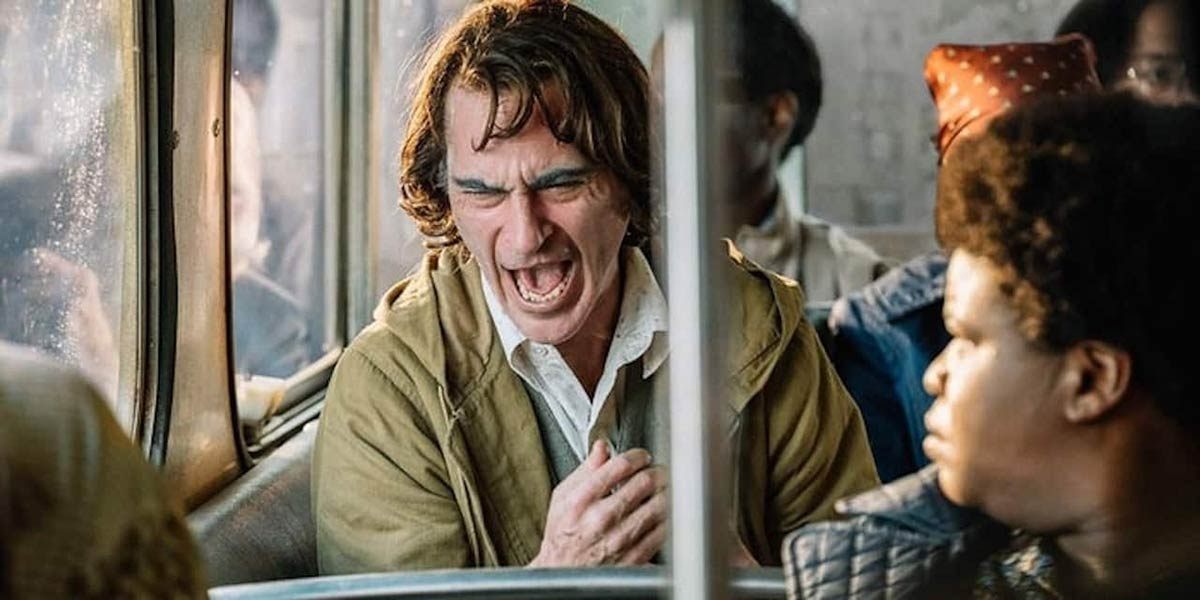 Here we have Joaquin Phoenix's Arthur Fleck (in his pre-Joker state) screaming on a bus. The film finds a mentally-frayed Arthur doing his damnedest just to survive in Gotham City, a tall order when every last Gothamite seems hell-bent on making his life worse. Someone should give him a hug.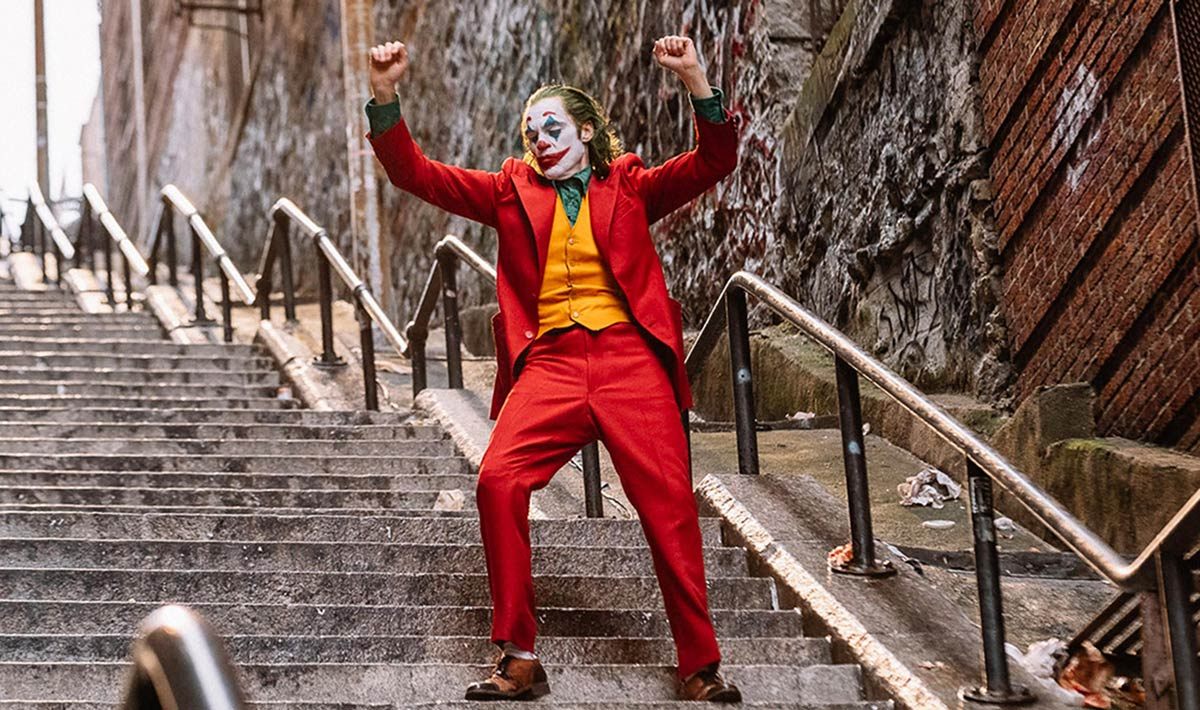 And here we have Arthur in full Joker mode, dancing down a flight of stairs in a crisp, red suit. Initially, seeing the Joker outside of his trademark-purple duds threw me for a loop, but I gotta admit this look has grown on me. If nothing else, one can't help but feel confident that Phoenix will crush it in this role.
We haven't seen much from Joker since the studio released that trailer back in April, but I suspect we'll be getting a new trailer somewhat soon-ish. Keep your eyes peeled for that, and for our eventual review of Todd Phillips' Taxi Driver/King of Comedy riff, between now and when Joker hits theaters on October 4th.