Disney Just Released An Almost Complete Set Of Posters For THE MANDALORIAN
Don't worry, we finished the job.
We're mere weeks away from the launch of Disney+ and, more importantly, the launch of The Mandalorian, the highly-anticipated live-action Star Wars series that'll begin rolling out on said streaming service when it launches on November 12th. Hype levels are running perilously high for this one, and in an effort to keep that buzz a-flowin', Disney has just released a new, almost complete set of character posters for the project.
Let's take a look.
Here we have the Mandalorian himself, played by Pedro Pascal.
Here we have Gina Carano, whose character name (Cara Dune) does not appear on the poster. None of these character posters include the names of the characters featured on them, which seems like a perplexing design choice to us (I mean, they are character posters, yes? Tell us who these folks are!) but what do we know? Nothing, that's what.
Here we have Carl Weathers' Greef Carga.
And here's IG-11, a character who'll be voiced by Taika Waititi.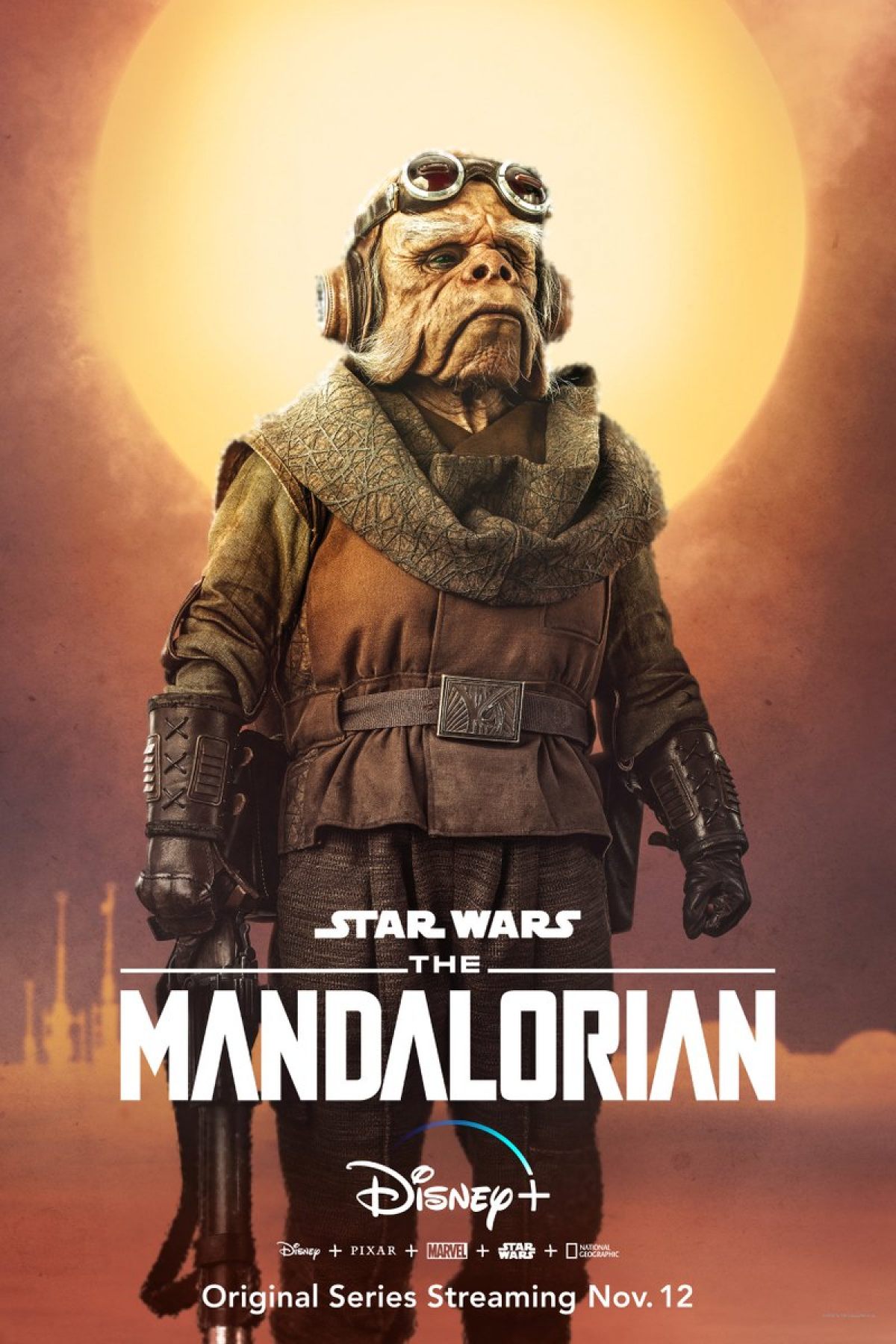 Aaaand here's Kuiil. Looks like a real smart-ass.
And here we have a poster that was not released by Disney+. It was, in fact, created by BMD's in-house Photoshop Editor, Britt Hayes, specifically to right the wrong perpetrated by Disney when they failed to give Werner Herzog (who definitely appears in The Mandalorian) his own character poster.
You might be thinking, "But, Scott, how do y'all know that Werner Herzog doesn't play an extremely minor character, perhaps one who appears in as little as one or two scenes across the entire show?" You're right, we don't know that. But we do know that Werner Herzog should always get his own character poster. The size of the role is irrelevant.
Anyway, as noted above: The Mandalorian will begin rolling out on Disney+ on November 12th. Y'all gonna shell out for the service so you can watch it or what? Sound off in the comments below.