Here's A New GHOSTBUSTERS: AFTERLIFE Poster
This should hold you over until the trailer, right?
Following the premiere at Brazil's CCXP, the first trailer for the new Ghostbusters movie will arrive online this coming Monday (that's December 9). For the restless among you, Columbia has released a new poster for the film, which is officially titled Ghostbusters: Afterlife – presumably an ode to the great Arcade Fire banger of 2013. Behold: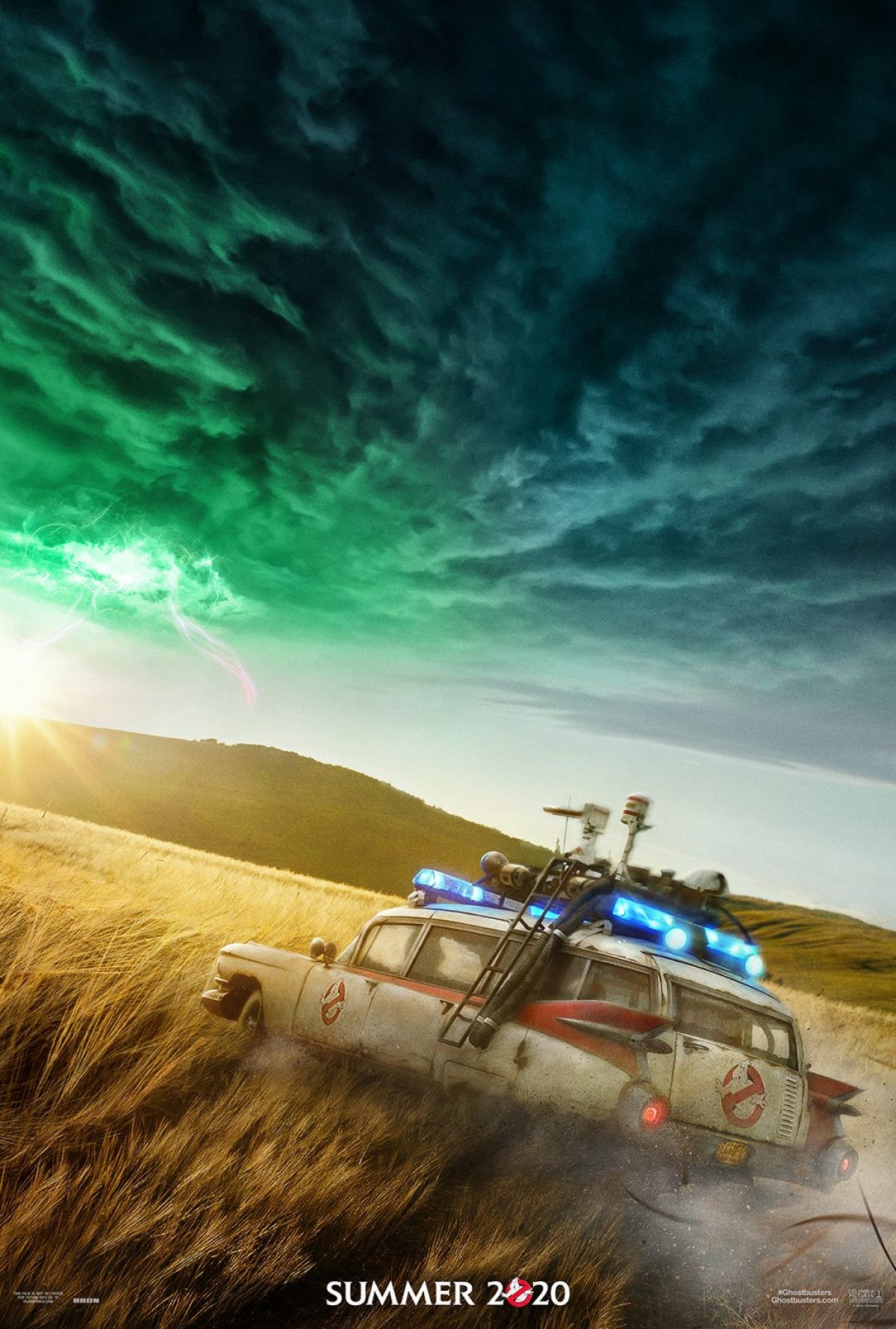 As others have already pointed out on social media, the whole thing gives off serious Super 8 / Stranger Things vibes, and – I mean, yeah, of course it does. Not to get too heavy and existential on that ass on a Friday of all things, but we as a species have a tendency to cling harder to nostalgia the worse things get in the present, and things are extremely not good right now.
If the poster for the upcoming sequel isn't enough for you, Vanity Fair has some first-look images and new plot details for Ghostbusters: Afterlife. We can't share the photos here, which means you'll have to click over if you want to see Paul Rudd holding a ghost... buster? A ghost containment thing? I used to have one of those toys when I was a kid and I can't even remember the name of it, which is probably why men who love Ghostbusters are always so mad at me.
The new plot details double down a bit on what we've heard before: Carrie Coon plays a single mom who inherits a property out in the country (Oklahoma, to be exact) from a dad she never knew, so she uproots her kids – science-nerd Phoebe (McKenna Grace) and "gearhead" son Trevor (Finn Wolfhard because he's contractually obligated to appear in '80s-nostalgia-driven properties at this point) – to a whole new life. Writer and director Jason Reitman, son of original Ghostbusters director Ivan, says they soon "begin to discover their connection to the original Ghostbusters." It seems odd that they're all sort of dancing around the obvious here: Clearly these are the surviving family members of Egon, played by the late Harold Ramis – right?
As for Rudd's role, he's playing a summer school teacher named – wait for it – Mr. Gooberson, who was a youngster back when the Manhattan Crossrip (from the original film) happened and has become rather obsessed with the phenomenon.
Ghostbusters: Afterlife hits theaters on July 10, 2020.