James' Top Ten Films Of 2019
If you know James, you can probably guess number one.
What a year for movies! What a decade! I counted 27 films in 2019 that I truly loved. It's the sixth time this decade I had at least 25 movies that I loved, so I continue to maintain then even while studios become more and more risk-averse and focused on giant IP movies, there are still lots of films to fall in love with. 2019 was filled with terrific movies from established masters like Sebastián Lelio and Gloria, Neil Jordan and Greta, Claire Denis and High Life, Harmony Korine and Beach Bum, Fatih Akin and The Golden Glove and Martin Scorsese with The Irishman. It was also filled with films from filmmakers who are becoming masters like Robert Eggers and The Lighthouse, Jennifer Kent and The Nightingale, Jordan Peele and Us, Craig Zahler and Dragged Across Concrete, Marielle Heller and Beautiful Day in the Neighborhood and Peter Strickland and his In Fabric. Finally, there were great filmmaker discoveries for me like Yann Gonzalez's Knife + Heart and "Holy Shit! I need to reconsider this filmmaker" as Gavin Hood's Official Secrets blew me away. It was also a great year for docs and I truly loved Alex Holmes' Maiden and John Chester's Biggest Little Farm. But Top Ten lists mean you can only pick ten. Here are my ten favorites from 2019:
10. Climax (Gasper Noe)
There are a few films in my lifetime that I'm pretty sure did something to change my brain chemistry because they made me feel something I had never felt before. Climax is the latest. I could feel the tingling happen once the acid hit the company of young dancers and it stayed with me throughout the rest of the runtime. Some folks shy away from the depths of despair that Noe brings to the table. I get it, but I embrace it and the way Climax made me feel is the reason why.
9. Atlantics (Mati Diop)
Mati Diop made quite a stir at Cannes this past May with her poetic and haunting tale of young love that cannot be stopped by death. It reminded me of Black Orpheus in all the right ways: incredible images, a moving but doomed love story, and the beautiful setting. It's one of several terrific films this year rooted in classism.
8. Slut in a Good Way (Sophie Lorain)
Sophie Lorain's film is a beautiful, black and white, French Canadian, female coming of age comedy that ends in a Bollywood Christmas number. Trust me, it's just as delightful as it sounds. Lysistrata would certainly be proud.
7. Doctor Sleep (Mike Flanagan)
Movies that are sometimes better than they deserve to be, and we should consider ourselves lucky that some sequels to beloved 80's films ended up so fucking good. Mad Max: Fury Road, Blade Runner 2049 and now Doctor Sleep.
6. Holiday (Isabella Eklöf)
I'm not sure any movie that came out in 2019 had the same power for me that this one did. I saw this in January of 2018 and it's still never that far from my thoughts. Yes, it's brutal and explicit but it takes more than that for it to leave a deep imprint. Isabella Eklöf's film also takes this genre to new places as it plays around the psychology of self-sabotage and how critical self-image is a trauma that may never leave. This movie is hard to find in its fully uncut version and will not be for everyone, but it's worth seeking out.
5. The Souvenir (Joanna Hogg)
Not only could I have watched this immediately after the credits ended, but I stood in the lobby with my phone for ten minutes, buying every film Hogg had previously made on Amazon. I'm an easy mark for films like this – beautiful to look at with a moving and poetic first love narrative – but Joanna Hogg's film elevates beyond these attributes. I don't know why we remember what we remember – the good or the bad – but it all is special just because we remember it.
4. Her Smell (Alex Ross Perry)
Festivals are marathons you must sprint through, and this often forces me to leave films before they are over. I get it why folks walk out of fest movies but sometimes films at fests are wrongly judged by the number of walkouts. I'll never forget the experience of watching those around me at the TIFF premiere leaving one by one as this film unspooled. Its not an easy sit. Elisabeth Moss is riveting, but she's also destructive. It's not just easy for those around her to be alienated but audiences too. I get why everyone left and why they left mad and frustrated. But if you can make it to the end, it's one of the best movie experiences I've had. I believe Perry had to bring us as low as he did so when we finally get to the highs of the last chapters, it's the journey the film took us on that's worth savoring.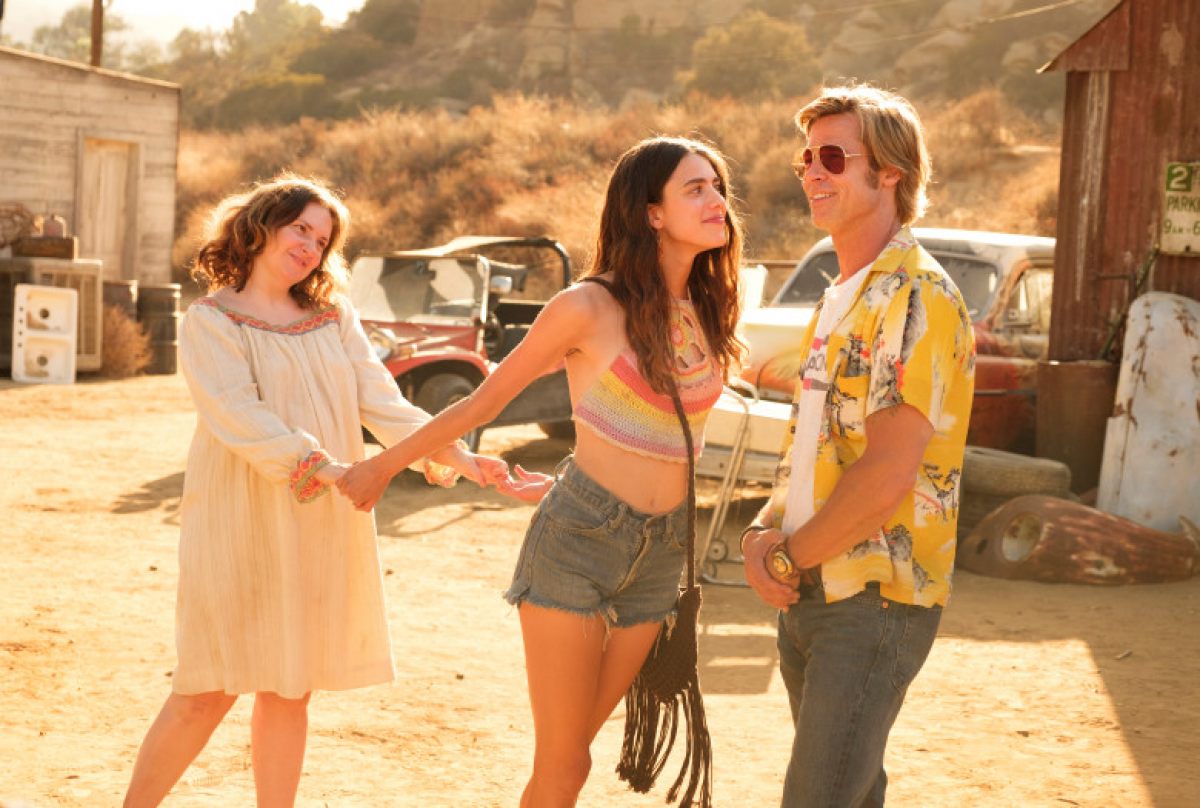 3. Once Upon A Time in Hollywood (Quentin Tarantino)
I moved from Los Angeles over two years ago to Austin, and while I love Austin, I do miss a lot about LA. I miss the film scene there and the rep houses. I frequented Tarantino's New Beverly a lot and loved the old Hollywood places near the American Cinematheque's Egyptian like Musso and Franks and Miceli's and Boardners. The nostalgia for all these things runs deep in this film. Anyone who loves movies can appreciate it, but I could tell you where they were almost every second of this film. Tarantino's latest is wonderful for so many reasons but for me, the things he loves about that special place are the same things I love about them and I am grateful he was able to show them all to me like he did.
2. Uncut Gems (Ben Safdie and Joshua Safdie)
This one is easy. I'm Jewish. I like sports. I have an affinity for '70s NY movies about charismatic characters. I love holding onto a live wire for 2+ hours. This movie is for me. I would like more please.
1. Parasite (Bong Joon-ho)
Whatever hyperbolic words you can wield to describe a film that are overused and probably should only be applied after a good amount of time has passed, I have used to describe this film. All of them. Probably in one sitting. I think it's a perfect movie. It's probably my favorite of the decade. Why? I cannot think of a single flaw. Every word, every glance, every frame – it all works for me. I'll never get sick of watching this over and over.