Priscilla Page's Best of 2019
Tried to include MISSION: IMPOSSIBLE - FALLOUT again this year. Couldn't swing it.
The past few years have felt like a rapid descent into the lowest circles of hell, as if someone solved the Hellraiser puzzle box for real and forgot to tell the rest of us. More than ever, movies were a balm. And maybe it was my imagination, but movies seemed kinder, choosing earnestness over edginess. They were a necessary escape from and antidote to the world's grimness, what seemed like an exponential increase in cruelty, irony poisoning, the loss of our collective mind, and our new favorite pastime: hurling every filmmaker and movie into The Discourse Thunderdome. So these were some of the movies that healed, heartened, distracted, enlightened, inspired, and/or somehow helped us make sense of the chaos.
Here are several disclaimers to clarify the thinking behind my choices: these movies are in no particular order. I did my best to see as many films as I could, but I missed a lot. And the films listed at the end aren't "honorable mentions," I just didn't necessarily feel like I had anything interesting or thoughtful to say about them. Most importantly, this list is wildly subjective and personal, so these are just the movies that moved me.
Atlantics
Mati Diop's Atlantics is a love story, a ghost story, a revenge story, a coming-of-age tale, a fable, and a tragedy about love under capitalism. It's a haunting narrative that uses genre to grapple with Barcelone ou la Mort ("Barcelona or Death"), a period of time in the 2000s when Senegalese men tried to flee Africa for Spain for better prospects, and many of them died at sea. This is the setting for the love story between Souleiman (Ibrahima Traoré) and Ada (Mame Bineta Sane). Cinematographer Claire Mathon makes Dakar look futuristic, like alien terrain. Diop also includes lots of meditative, lingering, luminous shots of the ocean, as if the sea itself exerts an influence on the story and its characters.
The Mustang
Another entry in the best genre of film: Men Emotionally Connecting With Horses. It stars a cantankerous Bruce Dern and Matthias Schoenaerts, who gives one of my favorite performances of the year as a silent, angry man who ends up training mustangs in his prison's rehabilitation program. My absolute favorite scenes in Scott Frank's Godless were dedicated to Jack O'Connell's character taming wild horses, and Laure de Clermont-Tonnerre's film is essentially the feature-length version of that. Would pair well with 2017's emotional, excellent documentary The Work.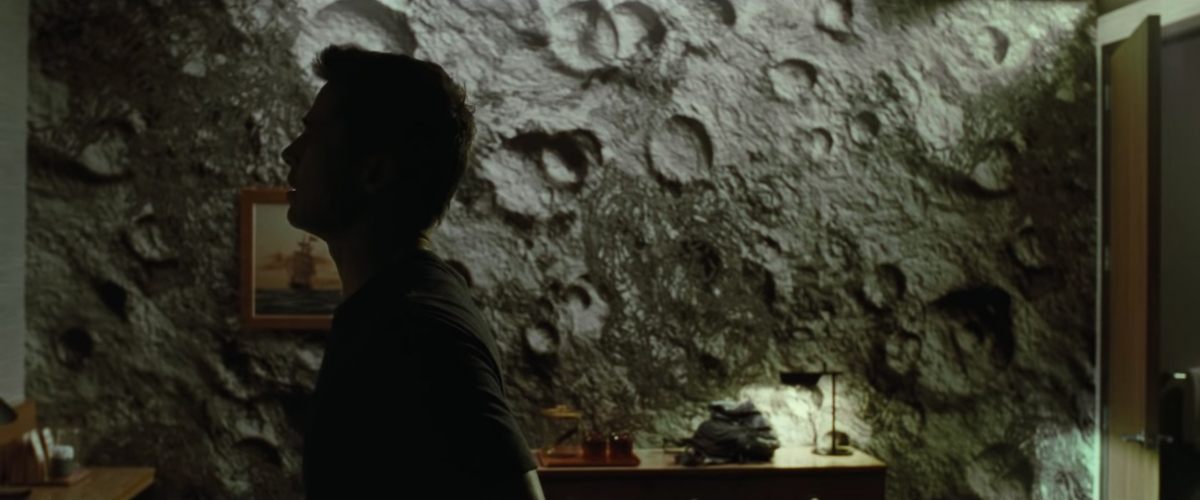 Ad Astra
A pretty simple premise: astronaut Brad Pitt heads out into space to find Tommy Lee Jones, his astronaut dad. People who saw this film hoping for an epic space opera or whatever were probably disappointed; instead, filmmaker James Gray tells a small, intimate story set against the boundlessness of space. The universe's cold, uncharted terrain proves to be the perfect metaphor for Pitt's inner world, which he slowly, reluctantly realizes is just as worthy of exploration as the cosmos.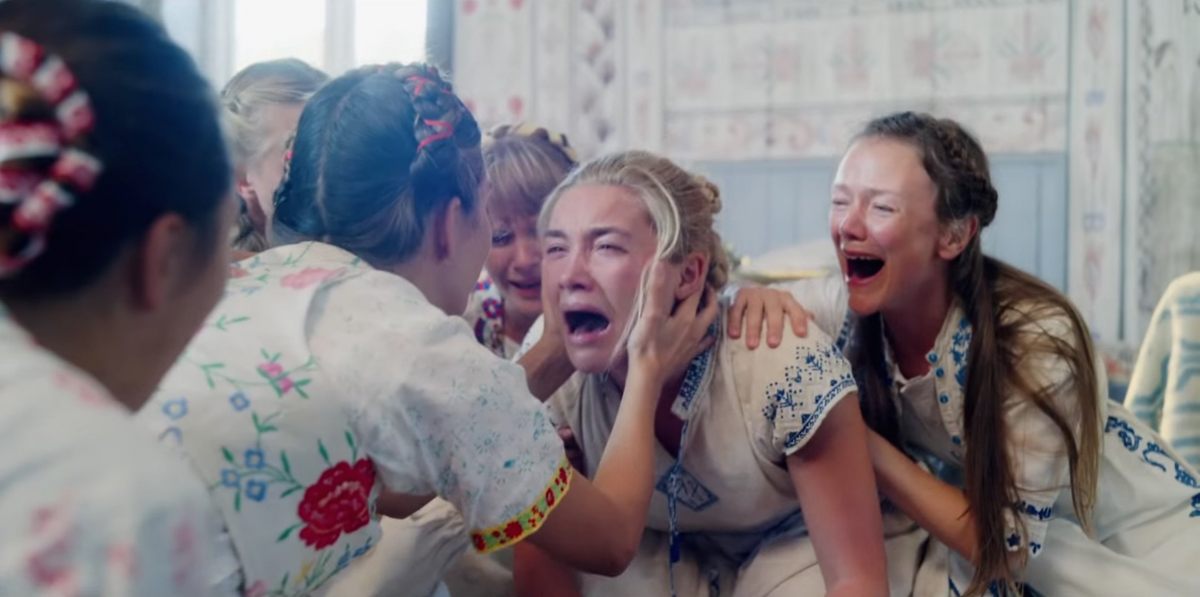 Midsommar
The feel-good movie of the year. (Just kidding, kinda.) Ari Aster's sun-faded nightmare will give you a Pavlovian twinge of dread whenever you see flowers, bears, and pie.
Crawl
Alexandre Aja directed a relatable story about a daughter (Kaya Scodelario) and a father (Barry Pepper) working through their issues while they fight off alligators in a Category 5 hurricane. It's good old-fashioned monster-in-the house horror blended with disaster film that makes for a gripping, tense-as-hell watch, like Alien set in a Florida basement.
Shadow
A wuxia epic from Zhang Yimou set against the backdrop of China's Three Kingdoms period of the third century. A man named Jing poses as the wounded, near-death Commander Yu, and both men are played brilliantly by Chao Deng. Shadow is a gorgeous, slow-moving film with a black and white color palette that evokes a watercolor painting. The only touches of color are skin and blood. There are beautiful costumes and martial-arts choreography, and umbrellas with flying blades. In short, it's motherfucking sumptuous.
Long Day's Journey Into Night
Disorienting, languid, beautiful. Bi-Gan's haunting film marries Tarkovsky with Wong Kar-wai and Vertigo to tell a surreal story about a man searching for a woman and trying to unravel the mystery of his friend's death decades prior. It's noir poetry that blurs reality and dream and memory, with an awe-inspiring hour-long 3-D tracking shot.
Parasite
It's difficult to pinpoint just what genre Bong Joon-ho's Parasite is - dark comedy, tragedy, thriller, horror, heist film. Ultimately it's a nuanced illustration of - and commentary on - the rift between the upper and lower class. The wealthy Park family home embodies that rift, the 'host' to the film's parasites: there are the upper floors, a basement, and a subbasement, representing two factions of the lower class. Parasite is about the have-nots versus the have-lesses. And Song Kang-ho is, as always, exceptional.
Hustlers
There is a serious dearth of heist films about women. We are basically limited to the excellent Set it Off, the undervalued Widows, and Ocean's 8. And now Lorene Scafaria has directed a worthy entry into the genre. Here are just a few things I loved about Hustlers: Jennifer Lopez's introduction ("Doesn't money make you horny?"); Lopez wrapping Constance Wu up in her furs; a Scott Walker needle drop; Lizzo playing an ode on her flute to a woman's breasts. And even more impressive than all that, the film artfully, honestly captures the complexities of friendships between women in a way that many films bungle.
Little Women
Greta Gerwig fractures the timeline of Louisa May Alcott's novel and alters the story so that it somehow feels truer to Alcott and her life than her own book. (Alcott didn't exactly care for her novel: "I grow tired of providing moral pap for the young.") This particular story never spoke to me growing up, but in Gerwig's hands, it does: Jo March (Saoirse Ronan) and her sisters contend with the complexities of sisterhood, womanhood, loneliness, freedom, individuality. Gerwig deals with the kind of anxieties and doubt that afflicts creatives in a way that encourages and inspires. Florence Pugh as Amy and Chris Cooper as Mr. Laurence are standouts - some of my favorite scenes were about Mr. Laurence, Beth (Eliza Scanlen), and his piano. Gerwig's adaptation makes a masterful feat look easy, and she turns a bookbinding sequence into one of the most emotional scenes of the year.
Honey Boy
When I heard Shia LaBeouf had written an autobiographical screenplay about his childhood and was playing his father, I expected something more straightforward, rooted in realism. I couldn't have been more wrong. Alma Har'el's narrative feature directorial debut is weird, surreal, and gorgeous to look at (thanks to DP Natasha Braier), blending the past and the present in surprising ways. (For example, Lucas Hedges, who plays LaBeouf's stand-in Otis as an adult, follows a chicken into one of his childhood memories.) LaBeouf's performance shows an astonishing amount of empathy for his abusive alcoholic father, and Noah Jupe as young Otis is supernaturally great. The film might be too painful for some, but for others, it may be just as therapeutic to watch as it was for LaBeouf to write and perform.
Long Shot
Many rom-coms deliver on romance and botch the comedy part, but Jonathan Levine's Long Shot is a notable and hilarious exception. We all suffered through a seemingly interminable period of time where most rom-coms featured women who were out of their love interest's league, or love interests who were downright dicks. Long Shot subverts that, taking an unconvincing match and really making you believe in it. Seth Rogen's journalist Fred Flarsky is likable, sensitive, conscientious, and - at least for me - one of the most relatable characters this year. He proves himself worthy of Charlize Theron's poised and perfect politician Charlotte Field. Also, Theron deserves an Oscar for a scene where she's high as balls during a hostage negotiation. And it's worth mentioning that Long Shot features "I'm on Fire," the horniest, best Bruce Springsteen song and Roxette's "It Must Have Been Love." (RIP Marie Fredriksson.)
Doctor Sleep
One of the year's biggest surprises. An incredibly poignant film that honors both Stephen King and Stanley Kubrick. It seems like very few movies aside from the Mission: Impossibles know what to do with Rebecca Ferguson, so it's a relief to finally see her in a role where she can really shine (pun not intended, but reluctantly acknowledged) as the terrifying Rose the Hat. Director Mike Flanagan's homage to Kubrick's The Shining isn't really even necessary - I would've happily watched a whole movie just about Danny Torrance (Ewan McGregor) dealing with his alcoholism, working in hospice, and befriending Abra (Kyliegh Curran).
Knives Out
A meticulously crafted locked-room mystery with a message. Rian Johnson's Knives Out feels like Hitchcock and Hercule Poirot updated for the 21st century. The film recognizes darkness, doesn't mind making fun of it, but ultimately exalts humanity and kindness. The whole cast is immaculate, but I'd be remiss if I didn't mention how good a catty Chris Evans and Ana de Armas are. (Note: Ana de Armas doesn't get enough credit for her heartbreaking performance in Blade Runner 2049.) Benoit Blanc (Daniel Craig) gives a mini-monologue about donuts that might be the best joke of the year.
John Wick: Chapter 3 - Parabellum
The John Wick saga is beloved but undervalued, smarter than we give it credit for. Since its emotional, taut, perfect first film, it's evolved into a gorgeous action epic about a Byronic hero, one that draws from director Chad Stahelski's many influences, including but not limited to Renaissance art, Greek mythology, pulp, spaghetti westerns, Kurosawa, Bertolucci, and kung-fu films. I wrote about it here.
The Gangster, The Cop, The Devil
The title is the plot: a gangster and a cop team up to catch a serial killer. Won-Tae Lee's film reminded me tonally of John Wick in that it doesn't take itself seriously and the action rips. It's a pleasure to watch Ma Dong-seok look effortlessly cool and pummel dudes.
Ford v Ferrari
James Mangold's Ford v Ferrari feels as if it were tailor-made for me: it's an underdog story set in the '60s, it has fast and pretty cars, Jon Bernthal, a diner scene, and extreme dad-movie energy. It is not hyperbole to say that the racing footage is the best I've ever seen. And it doesn't hurt that, in telling the story of Ken Miles's and Carroll Shelby's friendship, Christian Bale and Matt Damon give career-best performances.
Once Upon a Time…In Hollywood
A lot of critics have said this is Tarantino's most mature, poignant film, and they're right. Once Upon a Time… rewrites history. It's fiction blended with memoir, a modern western, a commentary on and testament to the transformative power of film, and a beautiful tribute to Sharon Tate and everyone who makes movies. Plus, the montage of the lights turning on in Los Angeles at dusk is magic. I wrote about it here.
Dolemite is My Name
Craig Brewer's Dolemite is My Name is a joyful underdog story in the American tradition of movies like Rocky about rap pioneer, blaxploitation star, and comedian Rudy Ray Moore. In one of my favorite scenes, a film crew has to turn on the electricity in the rundown Dunbar Hotel - a landmark and center of black culture during the Jazz Age - to make their film. It evokes Victor Frankenstein harnessing lightning to create life, a perfect metaphor for Moore's reinvention. Moore isn't just making a movie, he's creating a new life, something with a heartbeat and a soul. The costuming by the legendary Ruth E. Carter is unsurprisingly exquisite. The film is buoyant, hilarious, earnest, and emotional, and Eddie Murphy is pitch-perfect. Basically, all biopics should be written by kings of the genre Scott Alexander and Larry Karaszewski.
Portrait of a Lady on Fire
In Céline Sciamma's Portrait of a Lady on Fire, a widow commissions Marianne (Noémie Merlant) to paint the portrait of her daughter Héloïse (Adèle Haenel). The portrait is for a suitor in Milan that her daughter hasn't met, but will marry if he likes the painting. It's a film about love, the memory of love, and art, best summed up by its line, "Don't regret, remember." In what might be my favorite scene, women sing around a bonfire, and Marianne watches Héloise, whose dress catches fire. It sounds simple on paper, but as directed by Sciamma and shot by DP Claire Mathon, it's an electric, transcendent sequence.
The Irishman
The Irishman is Martin Scorsese's deeply moving, decades-spanning epic - and tragedy - that chronicles the life of Frank "The Irishman" Sheeran. It's a film about loyalty, betrayal, morality, mortality, and regret. It feels corrective: Scorsese has gone out of his way to make sure it's unlike any of his other gangster films, which some misunderstood as endorsements of the mob. Nothing about The Irishman makes Frank's way of life seem sexy or fun. It feels like Scorsese's ultimate statement on masculinity and violence. Everyone in this stacked cast is unsurprisingly great, but Joe Pesci as the quietly terrifying Russell Bufalino might be the MVP. The film's final half hour is devastating, and every moment - from a car wash to a line about grape juice - is made emotional.
A Beautiful Day in the Neighborhood
I called last year's doc Won't You Be My Neighbor? the antidote to 2018, and Marielle Heller's feature-length episode of Mister Rogers' Neighborhood for adults similarly feels like the antidote to our era. As a lapsed Catholic, it's hard for me not to regard Mister Rogers as a kind of religious figure - and Heller feels the same, describing him as "Buddha-like," but the film shows us that his goodness is not unattainable. Journalist Lloyd Vogel (Matthew Rhys) is the film's protagonist, not Rogers (Hanks) himself, and Lloyd feels like an avatar for all our fear, cynicism, meanness, and hopelessness, with Rogers as his antagonist - not a villain, but an agent of change. In one of my favorite scenes of the year, Mister Rogers and Lloyd sit together in a restaurant, and Rogers asks him to take a moment of silence and "think about all the people who loved us into being." Everyone in the restaurant joins in, and so does the audience. This scene feels like a distillation of the film, and cinema itself: healing and sacred, a demonstration of what movies are capable of at their best.
My favorite Almodóvar yet: Pain & Glory
Movies I put on last year's list that finally came out this year and remain excellent: Knife + Heart, In Fabric
Most Donner-esque superhero film: Shazam!
Greatest music docs: Amazing Grace, Homecoming
Film that is actually great despite being memed into oblivion: Marriage Story
Best performance of a Bryan Adams song: Her Smell
Most underrated actioner: Furie
Best horror: Us, Tigers Are Not Afraid
Best coming-of-age story: Booksmart