The Spring 2020 Edition Of BMD Magazine Is Now On Sale
And it's positively overflowing with cool stuff.
The Spring 2020 issue of Birth.Movies.Death. Magazine is now on sale, and we are very excited about it. For the first time in a very long time, we've changed up the formula on the mag, making it a season-wide celebration of all the movies we're looking forward to over the next few months, a decision which allowed us to cover a variety of compelling titles.
Cathy Yan's Birds of Prey (whose star, Margot Robbie, graces this issue's cover as the iconic Harley Quinn), John Krasinski's A Quiet Place Part II, Leigh Whannell's The Invisible Man - the list goes on. It's an awesome issue, and we can't wait for you to get your hands on it. Here's a bit more about what you can expect to find inside...
Articles Include:
Shhhh: The Quiet Score for A Quiet Place
A Quiet Cinema: Don't Make a Sound
Harley Quinn Sans Joker: It's About Damn Time
A Conversation with Birds of Prey's Cathy Yan
The Invisible Men (And Women) Of Cinema
Tommy Boy Reviewed by The Invisible Man Himself
All Hail Vin Diesel: King of the Riddickulous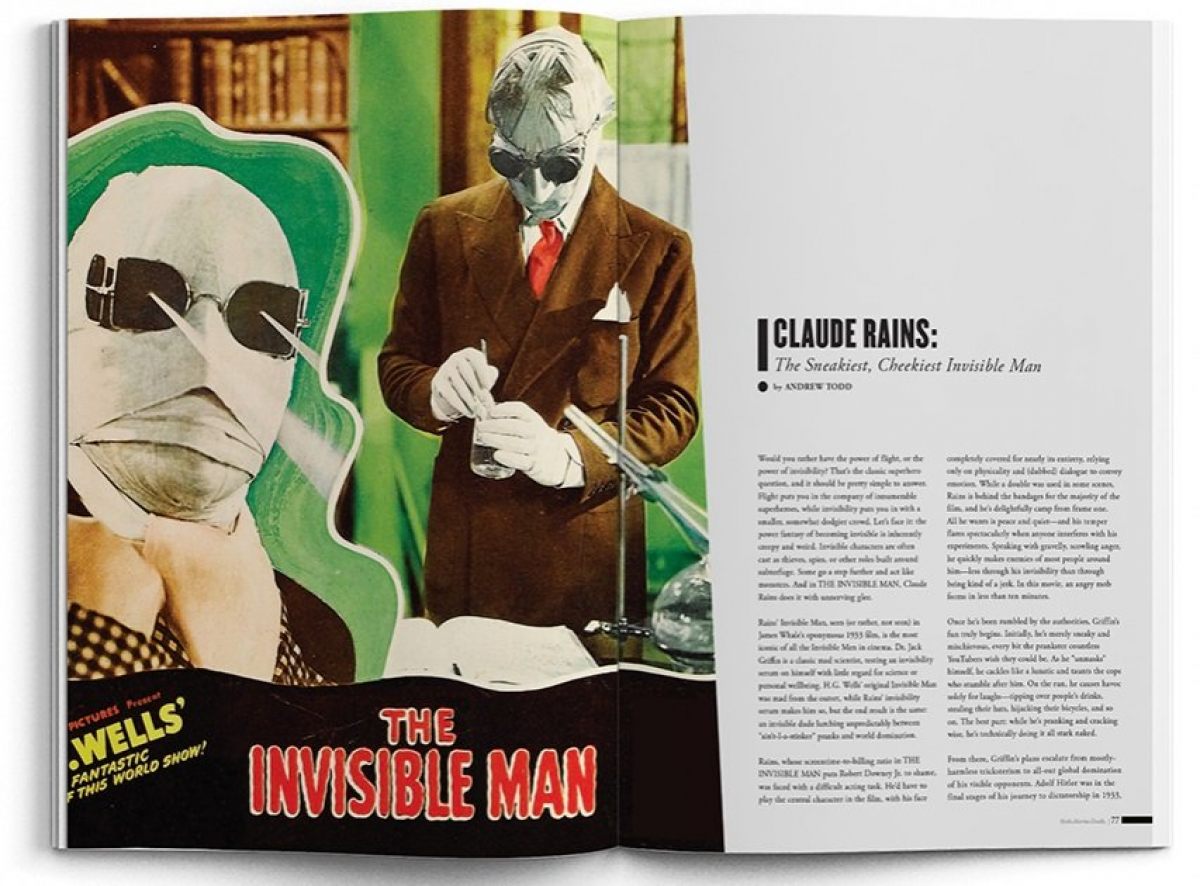 If you're wondering, we have not completely done away with one-off issue of the magazine devoted to specific titles we're super excited about (in fact, one of those issues may be along before you know it), and we're hyped to hear how this approach goes over with the crowd. We've packed this thing with deep-dive essays, interviews, and an unexpected surprise or two that we think y'all are gonna love (That Tommy Boy piece mentioned above is particularly fun). Plus, how great is that Chris Bilheimer cover?
Pick up your copy of BMD's Spring 2020 issue here, via our friends at Mondo.