ScoreKeeper's Top Ten Film Scores of 2019
2019 was a damn good year for film music. What was your favorite score?
Forgive me, I'm little late this year culling my top ten favorite film scores. 2019 was such an exceptional year for film music I wanted to be sure I still got my list out. If these ten scores on my list didn't exist, there are easily ten others I could have written about just as passionately. There's a lot to experience and be proud of in 2019.
To every composer who wrote a note of music for a film anywhere in the world, I applaud and thank you for your artistry. Keep up the good work and continue to help make this art form the strongest its ever been.
Here's my top ten favorite scores of 2019…
10. The Man Who Killed Hitler and Then Bigfoot by Joe Kraemer
With an amazing title like The Man Who Killed Hitler and Then Bigfoot, I was praying the movie and the score lived up to half of it. It did not disappoint. I love cinema like this. Alternate worlds, quirky off-kilter characters, and a musical score that isn't afraid to go for the jugular. Kraemer does a great job to maintain the seriousness of the story while offering the right amount of wink-wink to let you know that's okay to just have fun….and I certainly did.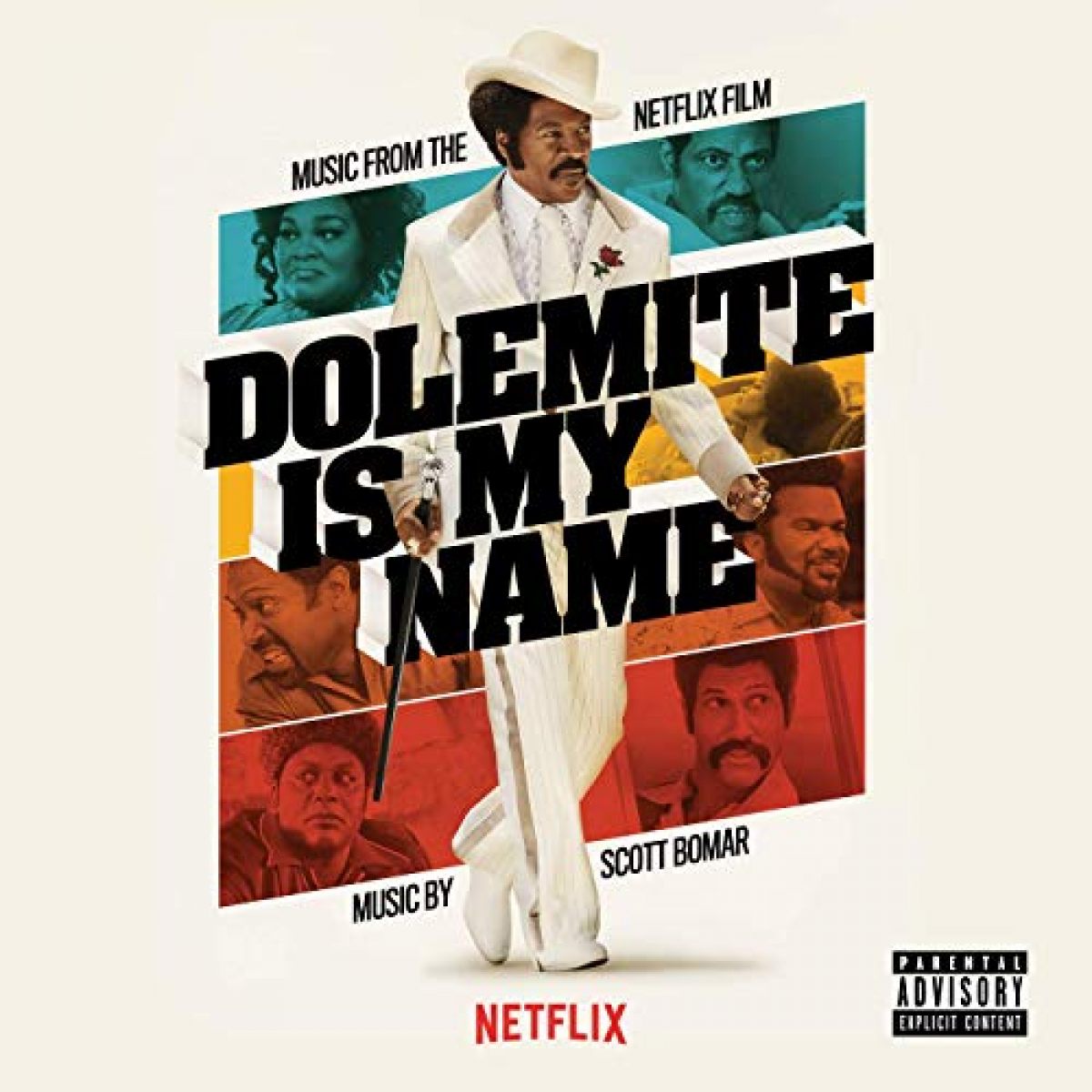 9. Dolemite is My Name by Scott Bomar
Film scores don't always have to be innovative or reinvent the wheel in order to be exceptional. They simply have to standout in servitude of their respective films. Dolemite Is My Name was one of my very favorite films I saw last year. It had no business being as good as it truly is. What elevates this movie leagues above other made-for-TV special interest movies based on true stories is its heart fueled by a career-best performance by Eddie Murphy and a funky yet emotional film score composed by Scott Bomar.
Dolemite Is My Name has one hell of a heart and its passion is infectious. Scott Bomar's spot-on music bullseyes a litany of period styles, flavors, and emotions. Having seen the film twice, I was in awe of the score even more upon second viewing. Bomar's music sells Murphy's performance and drives it straight into the heart of its audience.
8. The Last Black Man in San Francisco by Emile Mosseri
This was a total surprise for me. I wasn't aware of any previous Mosseri scores and didn't know what to expect from the film itself but I was utterly captivated by the complete package. Mosseri's music is so unique. It captures the quasi-bizarre (but not in the least off-putting) tone of this film exceptionally well. The score also reveals am underlying emotion that runs deeper than the surface of the narrative. It's a profoundly provocative score that adds so much depth and weight to its film.
7. How to Train Your Dragon: The Hidden World by John Powell
With John Williams completing his third Star Wars trilogy in 2019, I think that stole a bit of thunder from John Powell who completed (?) his How to Train Your Dragon trilogy. Powell is one of the truly great symphonists of film music and is at his best when allowed to flaunt his talent and verbose orchestral vocabulary for all to hear. Unrestrained Powell is the best Powell and HTTYD:THW certainly frees him of any shackles that could hinder his true greatness. Epic orchestral behemoth's like this are still lingering around cinema; however, they are an endangered species. I hope they continue to thrive because the world of cinema is better off with scores like this flourishing across its skies.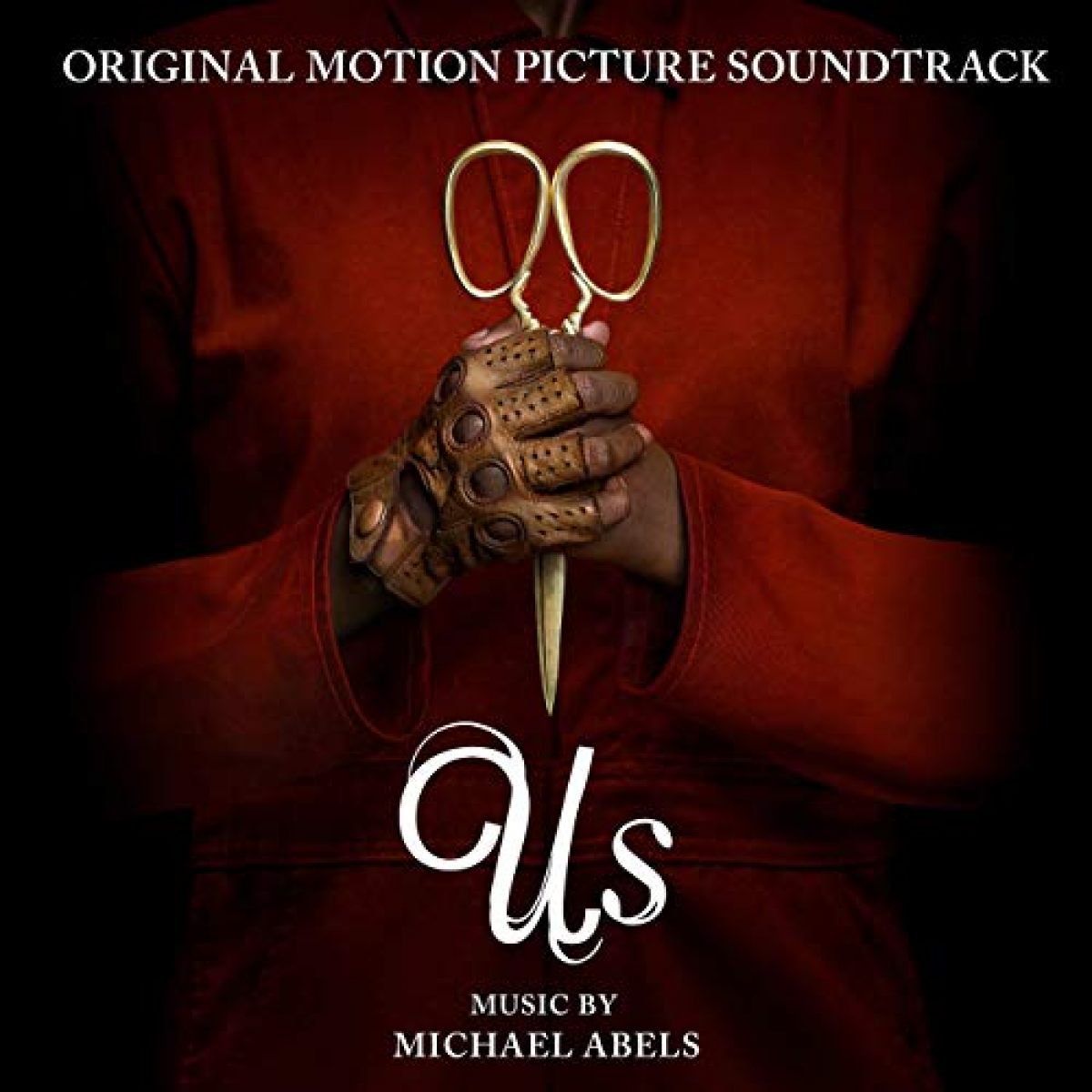 6. Us by Michael Abels
Michael Abels has been a blessing for Jordan Peele. While it can be said that Peele's films fall primarily into the category of horror, what I like most about what Abels brings to Jordan's films is that he doesn't necessarily score them like horror films but rather creepy dramas. Horror, fear, and terror don't always have to have a traditional horror score to function properly. In the 1970s and '80s a lot of horror films had film scores that transcended horror itself. Film scores like Jerry Goldsmith's Magic (1978), Elmer Bernstein's An American Werewolf in London (1981), or Howard Shore's The Fly (1986) weren't necessarily your standard straight-up horror scores. They all fall more in line with dramatic music with a creepy flair. This gave their respective films a unique voice from a horror perspective. In modern cinema, horror tends to be sold (and scored) as horror. There's inherently nothing wrong with that; however, it is refreshing to hear an alternate take on the horror genre especially when drama is emphasized.
Abels' music is unusually dramatic for horror and he doesn't always succumb to the trappings of the standard horror score. Sometimes drama and real-life are scary enough and Abels' music does a superlative job bringing out that quality in Peele's films.
5. Shazam! by Benjamin Wallfisch
I'm not sure why this score isn't getting more love. It's a rousing, thrilling, infectious collection of cues that reminds us all of the power that music used to have in cinema. Pulled from the language of '80s or '90s film scores, Wallfisch's score is a bombastic achievement of musical composition, orchestration, and narrative functionality. I would really love to hear more scores like this. It doesn't take an absurd plot, comedy, over-the-top characters, or melodramatic emotional arcs to warrant a score like this. It just takes a love of cinema and a strong desire to embark on an adventurous journey we hope never ends.
4. 1917 by Thomas Newman
In any other year, Thomas Newman's score for 1917 would have made number one on my top ten list. The fact that it crests as high as number four is a testimony to what an exceptional year it was for film music. This was another film score I was in total awe over. The technical difficulty inherent in a film like this places an inordinate amount of excess pressure on the score to carve out the emotional stepping stones from its humble beginnings to its apocalyptic end. This is a film wholly rooted in the power of observation, yet it's up to the music to convert that into a cinematic experience. The entire film is an utter miracle and Newman's score is certainly a pillar of its achievement.
3. Jojo Rabbit by Michael Giacchino
This might be one of the more difficult films I could ever imagine scoring. I'm sure that a farcical Nazi romantic-comedy is not high on people's list of types of films eager to tackle. The emotional baggage inherent to a story like this has to be unbearably difficult to traverse. That inherent difficulty and cumbersome tone of the narrative is what makes Giacchino's score for Jojo Rabbit so exceptional. His music is the sugar making this bitter medicine go down. It's a true testament to how music can help shepherd an audience into experiencing the singular vision of a director. Without the score touching the heart-strings with surgical precision, this movie would have certainly been a disaster. Taika Waititi should certainly be praised for his audacity and vision, but let's also give applause were it's due and that's to Michael Giacchino for his amazing score.
2. Star Wars: The Rise of Skywalker by John Williams
It's almost unfair for every other composer in the world to have their work evaluated when John Williams composes a new score. There's no denying he's the unmitigated master of this craft. He is the composer to which all other composers aspire and his reverence is felt deeply throughout the industry. The Rise of Skywalker is a noble, grand, masterful conclusion to the Star Wars saga which began forty-two years ago. I hope all film connoisseurs appreciate the miracle we've witnessed having a genius like Williams compose these nine masterful film scores. This will rank up there in lifetime musical achievements along with Beethoven's Nine Symphonies or Wagner's Ring Cycle. Bravo Mr. Williams and thank you for so many years of life-changing music.
1. Joker by Hildur Guðnadóttir
I've been completely intoxicated by this film and Guðnadóttir's score all year long. I saw Joker four times in the theater and if it had been out a few weeks longer, I'm sure I would've gazed upon its glow at least once or thrice more. This is a trendy pick on most critics' lists which I have to admit, I'm not necessarily happy about falling in line with; however, a superlative score is a superlative score and I'm in awe of what this one accomplishes. Joker has all the spectacle trimmings of a big-budget Hollywood film with the advantage of an intimate independent-minded score. When I write and lecture about film music, I'm constantly expounding upon the "marriage" between a score and its visual spouse. This is the consummate example of a true marriage between picture and music. The score for Joker only goes with Joker and couldn't have been used with any other picture. I'm in awe of its artistry, craftsmanship, and emotional expressiveness which makes this the easy choice for my number one favorite score of 2019.