If We Controlled Academy Nominations: Korean Films That Should Have Been Best Picture Nominees
Or, a list of Korean films you should see after watching PARASITE.
On Monday, Parasite became the first South Korean film to ever receive an Academy Award nomination for Best Picture. It took the Academy of Motion Pictures Arts and Sciences their entire existence to learn what the world already knew: cinema from South Korea is among the finest ever made. For decades and decades, South Korea has produced films that thrilled us, scared us, made us laugh and made us cry in ways we kept with us our entire lives.
If we had our way and controlled the Academy's nominations, many of the films on the list below would have been nominated for a Best Picture award. As director Bong Joon Ho said during his Golden Globes acceptance speech "Once you overcome the one-inch tall barrier of subtitles, you will be introduced to so many more amazing films... I think we use only just one language: the cinema."
Each film that follows has a handy link to help you find just where you can watch it - Memories of Murder will be getting a re-release on 35mm with the help of our friends from NEON later this year and you'll be able to catch it at Alamo Drafthouses across the country!
Also be sure to check out Korean Film Archive's phenomenal Youtube channel where they've been restoring and uploading many classics films free of charge.
With many thanks to Pierce Conran and the Fantastic Fest team who have been supporting and exploring the world of one-inch tall subtitles since day one! Join them this year Sept 24th to Oct 1 at Alamo Drafthouse South Lamar for Fantastic Fest 2020 - badges still available!
(Write-ups by Tim League, James Shapiro, Evrim Ersoy, and Pierce Conran.)
The Housemaid (1960) - Watch at The Criterion Channel
A thrilling and jaw-dropping film that combines sexual tension, revenge and betrayal under the auspices of a domestic melodrama, The Housemaid is THE original blockbuster - remade twice by the same director as well as getting a timely update in 2010.
Peppermint Candy (1999) - Watch at Amazon
Before Memento, Lee Chang-dong delivered the Korean cinema's most powerful history lesson with a tale that moves in reverse through seven sequences as it chronicles a raging middle-aged man's violent and wayward past, tracking back over the course of twenty years to a defining event of modern Korea.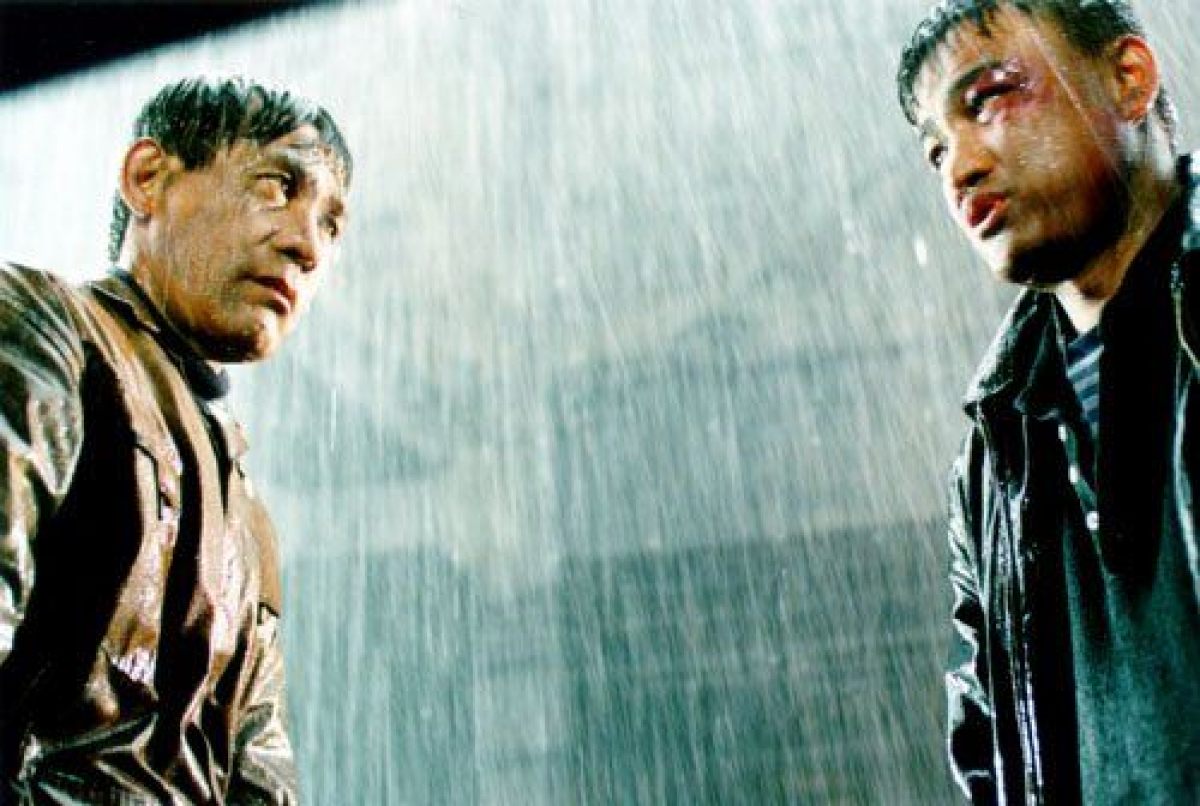 Nowhere to Hide (1999) - Watch at Amazon
From Korean cinema's greatest stylist, Lee Myung-se's late '90s masterpiece is among the most hyperkinetic films out there. A breathless detective story that moves from one stylized scene to the next, orchestrated like an action ballet through the back alleys of neon-drenched Seoul.
Sympathy for Mr. Vengeance (2002) - Watch at Kanopy
A brutal revenge story elevated to Greek Tragedy, Park Chan-Wook's second feature is a litany of outrageous violence and good people doing bad things. Stylish, sadistic and utterly mesmerising, the film has lost none of its power, becoming ever more relevant with time.
Memories of Murder (2003) - NEON rerelease coming soon!
With his second film, Bong Joon-ho not only hit the big time, he made something that for many ranks as the greatest Korean film of all time. This ultimate unsolved crime thriller came four years before David Fincher's Zodiac and is anchored by Song Kang-ho's signature role, as a countryside detective in way over his head.
Save the Green Planet (2003) - Watch at Kanopy
Defying classification, Jang Joon-Hwan's eclectic masterpiece sees hapless lead character Byeoung-gu kidnap a powerful pharmaceuticals executive whom he believes to be a top ranking alien plotting to destroy Earth. What follows is two hours of twists and turns where the truth will prove to be more elusive and crazy than anyone could have anticipated.
A Bittersweet Life (2005) - Watch at Amazon
One of the defining titles of Korean noir, this visually stunning and emotionally complex marvel tells the story of a loyal enforcer who falls foul of his boss when he refuses to murder his cheating girlfriend. What follows is an exploration of a man whose life has been defined by violence and obedience coming apart and subsequently finding himself again.
The Host (2006) - Watch at Amazon
Bong Joon Ho's tribute to creature-features of yesteryear (with plenty of Bong's commentary on class struggle and the monster potentially being a metaphor for American imperialism in Korea post 9/11), this thrilling story sees Seoul threatened by a monster created by chemicals dumped into the Han River. When the creature takes the young Hyun-Seo during a rampage, her family will stop at nothing to rescue their daughter.
The Chaser (2008) - Watch at Hulu
Joong-Ho is a disgraced cop turned pimp who finds himself in a battle of wits with a serial killer targeting prostitutes. As the body count rises, he will resort to every method imaginable to stop this ruthless psychopath, maybe even at the cost of his own life. A brutal, brilliant, gut-wrench of a movie The Chaser is the kind of thriller Hollywood wishes they could still make.
Bedevilled (2010) - Watch at Amazon
A brutal indictment of patriarchy prevalent in South Korean society parading as a revenge film, Chul-Soo Jang's striking debut tells the story of two women who were once school friends. Years later, one has become an executive and the other is all but a slave on a remote small island. When their paths cross, it's not long before things come to a head with an explosion of violent retribution.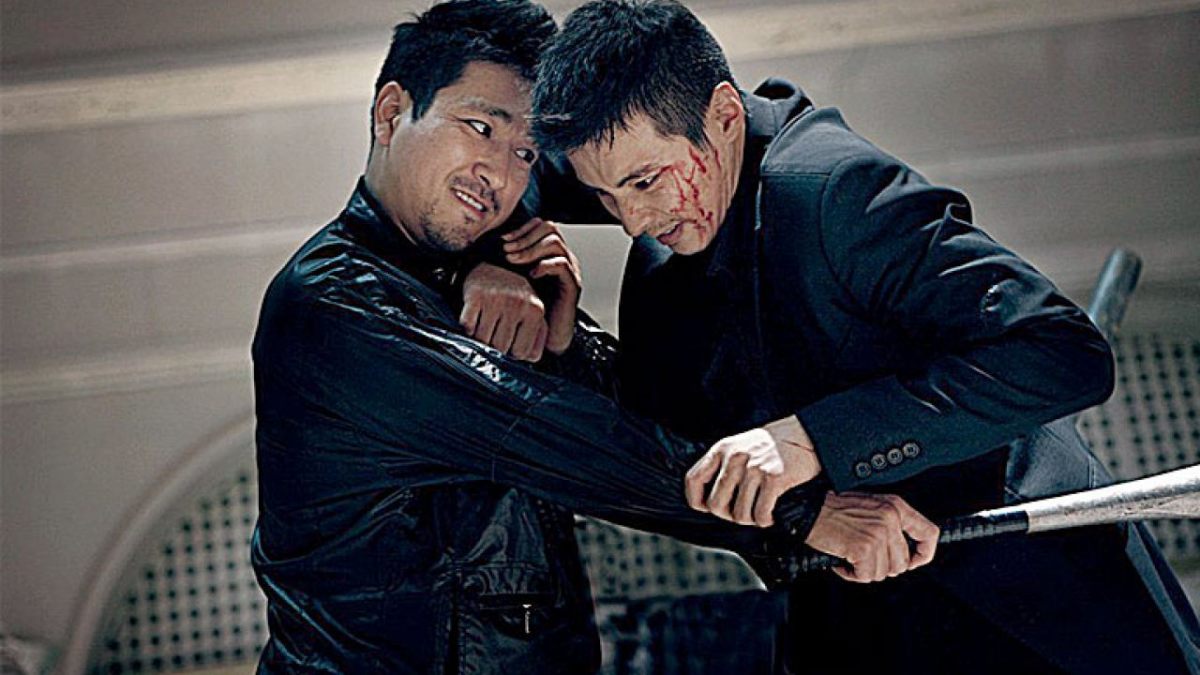 The Man from Nowhere (2010) - Watch at Amazon
This explosive action film from master Jeong-Beom Lee follows ex-special agent Tae-Shik who finds his peace disturbed when his only friend, a young girl who lives nearby, is threatened by drug traffickers. Soon, he'll cut a bloody path through the gang, destroying anyone who gets in his way in order to save his last connection to humanity.
I Saw the Devil (2010) - Watch at Amazon
It's kill or be killed in Kim Jee-woon's gruesome tale of an agent who goes after the serial killer who brutally killed his fiancée. This gnarly catch and release tale is possibly the most disturbing and amoral Korean thriller, yet also one of its most enthralling and surprisingly affecting.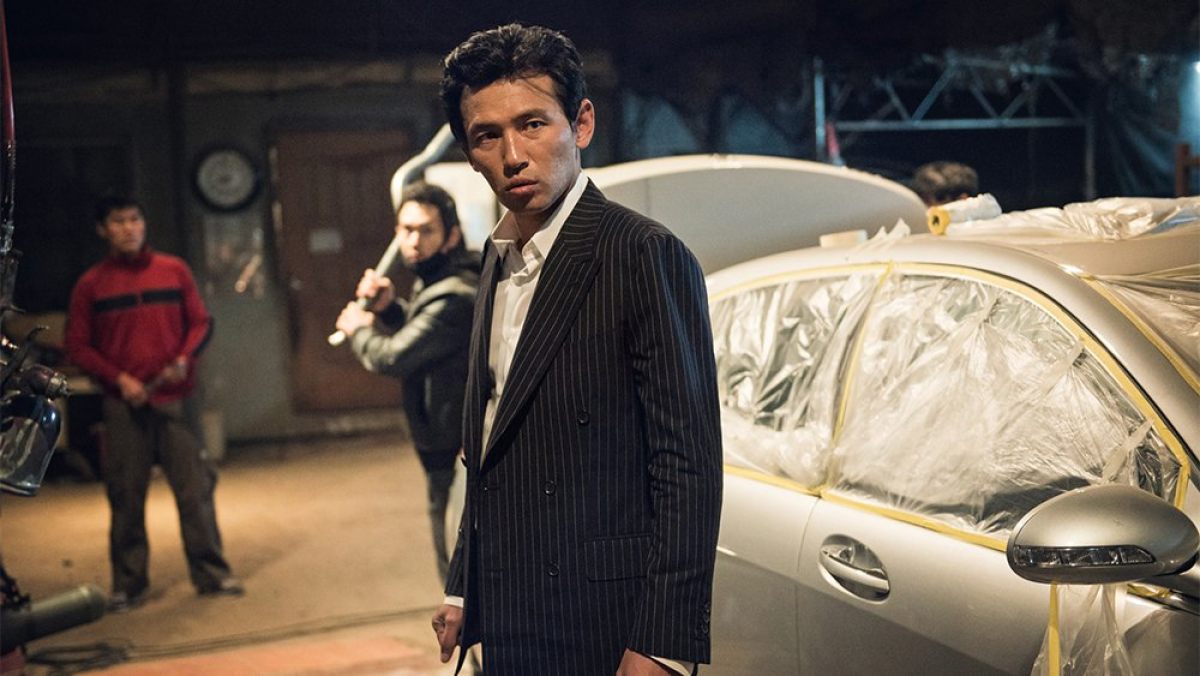 Veteran (2015) - Watch at Amazon
Korea's action maestro Ryoo Seung-wan delivered his punchiest and breeziest film to date with his box office smash Veteran. Starring an elastic Hwang Jung-min as a cop who will stop at nothing to take down a corrupt corporate heir (Burning's Yoo ah-in), this jazzy action-thriller is packed with laughs, terrific choreography and never drops a beat.
The Truth Beneath (2016) - Watch at iTunes
Turning traditional thriller tropes on their head, Kyoung-Mi Lee explores fifteen days of a scandal as a politician and his wife find their daughter missing just days before the national elections. Exploring the dark heart of a marriage, no one in this brutal film gets away scot-free - especially the men, who dominate the political landscape and are ready to resort to almost any method to ensure nothing disturbs their chance at victory. Vitriolic, smart and thrilling, this film is guaranteed to keep you glued to the screen until the bitter end.
The Handmaiden (2016) - Watch at Amazon
Park Chan-Wook proves once again that he is a master of his craft and ALL possible genres with his adaptation of Sarah Waters' popular novel Fingersmith. Initially a con movie that delights in wrong-footing the audience with a regular array of twists and turns, the film slowly settles into something much more romantic. With incredible performances from the two leads, it's easy to see why the film was selected to compete for the prestigious Palme D'or at Cannes Film Festival.
Train to Busan (2016) - Watch at Netflix
Just when we all thought there was nothing new left under the sun to say about zombies, brilliant new director Yeong Sang-ho blew us all away with his blockbuster marvel. One part disaster movie, one part road trip and all parts action bonanza, there's not been anything quite like this genre-blending wonder for a long while.
Burning (2018) - Watch at Amazon
Lee Chang-dong's most recent triumph weighs the delicate, existential balance between creation and destruction as a writer runs into an old classmate who gets him caught up in a mystery bigger than both of them.
The Wailing (2016) - Watch at Amazon
Na Hong-jin somehow manages to top himself with this thunderous tale of a small town dealing with a rash of gruesome crimes. When a hapless cop enlists the help of a shaman, things only grow more horrifying as this folk horror, mystery and supernatural thriller mash-up steadily ratchets up white knuckle intensity.
Mother (2009) - Watch at Amazon
An intellectually disabled son is charged with a teenage girl's murder and his devoted mother begins her own countryside investigation to clear his name in this extraordinary film from Bong Joon-ho. Kim Hye-ja is sensational as the determined but decidedly crackpot lead in a twisty tale that ends with one of the greatest shots of Korean cinema.
The Age of Shadows (2016) - Watch at Amazon
The most mature work by director Kim Jee-woon adds class, style and a handful of mind-blowing setpieces to a story of a Korean captain working for the Japanese empire who secretly works with independence fighters during the Colonial Era in the 1920s. This engrossing and mesmerizing yarn smoothly blends the brooding, elegiac and dynamic tones of Melville, Leone and John Woo.
Oldboy (2003) - Watch at Amazon
The film that might have won Korea's first Palme d'Or, had Cannes jury president Tarantino had his way that year, and the film that is largely responsible for exposing the Western world to Korean cinema, Oldboy remains the gold standard for Korean revenge films. A wickedly stylish ride that shocks and thrills at every turn, it announced Park Chan-wook as one of the greats of cinema.
The Good, the Bad and the Weird (2008) - Watch at Hulu
Kim Je-Woon riffs on the Spaghetti Western genre with gusto in this brilliantly staged, high octane and zany Western comedy which is equal parts Leone and equal parts My Name is Nobody. Across 1930's Manchuria, various lowlives clamber after a treasure map, prompting epic chases, gunfights and a series of endless betrayals.