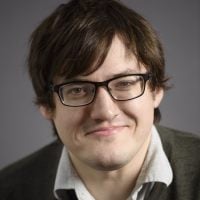 Gaming Editor
Andrew Todd
Join Date: Jan 06, 2014 • Last Entry Date: Sep 24, 2018 • Articles: 718
WB pins down a date for its all-female superhero hootenanny.

JTRO returns to beat off once more.

Could December bring an actually-good Transformers film?

In which the Joker and Harley Quinn kidnap Dr. Phil.

Matthew Vaughn returns to complete his spy trilogy.

THE RIDER's director scores a massive gig.

"The Fuckbox" is one of the less weird things in Claire Denis' English-language debut.

Michael Moore does what he does best - and what he does worst.

Get ready, all you CBS All Access subscribers.