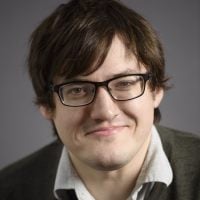 Gaming Editor
Andrew Todd
Join Date: Jan 06, 2014 • Last Entry Date: Sep 26, 2018 • Articles: 721
Michael Moore does what he does best - and what he does worst.

Get ready, all you CBS All Access subscribers.

This project just got a whole lot more interesting.

Looks like that MCU crossover might be happening.

The new Rod Serling, onscreen and off.

Your new favourite bizarro thriller is here.

Get ready for one of 2018's best indies.

Paul Greengrass returns to what he does best.

Am I seeing what I think I see?

Insomniac Games knocks its PS4 exclusive out of the park.