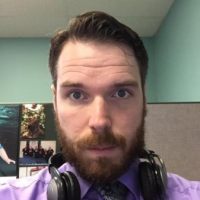 Bart Bishop
Join Date: Feb 26, 2017 • Last Entry Date: Mar 22, 2017 • Articles: 3
Bart Bishop teaches college writing, edited two published novels and has an essay featured in the horror anthology What's Eating you?: Food and Horror on Screen. His overthinking of movies, books, the theater and fiction in all forms can be seen at such varied spots as CHUD, Bleeding Cool, CityBeat and LitReactor. He lives in Cincinnati, Ohio with his wife and two daughters.
A look at the 2007 horror comedy and its empowering message about women.

A look at a pivotal scene from the first X-MEN movie.