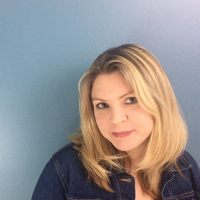 Emily Sears
Join Date: Nov 24, 2016 • Last Entry Date: Feb 26, 2020 • Articles: 130
A brilliant tale of good versus evil on page and screen.

Screenwriter Buck Henry and Nicole Kidman give Joyce Maynard's ambitious protagonist the role of her dreams.

It's not too late to find your holiday spirit.

"That was the best acting I've ever seen in my whole life."

Greta Gerwig and an incredible cast forge a fresh perspective on the characters of Alcott's classic novel.

Before Mike Flanagan awakens the ghosts of Bly Manor, revisit Jack Clayton's elegant adaptation of the Henry James classic.

Fred Rogers continues his mission to make the world a better place in Marielle Heller's loving tribute.

This literary tie-in to Joe Dante's beloved creature feature is the perfect Halloween treat.

Adam Driver and Scarlett Johansson bring compassion and humanity to Noah Baumbach's portrait of divorce.

VIRGINIA: Join us in November for three days of Matthew Modine movies and live Q&As!

Stephen Chbosky's powerful story reminds us of the highs and lows of growing up, and those special moments worth holding on to.