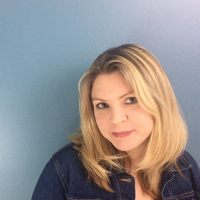 Emily Sears
Join Date: Nov 24, 2016 • Last Entry Date: Dec 18, 2018 • Articles: 84
Ahead of the nominations, see which films made the shortlist for Foreign Language Film, Visual Effects, and more.

Gear up for this delightfully twisted holiday thriller!

Great news for those homesick for Grantham House!

Fangoria wants to tell you scary stories. We suggest you let them.

Four days of horror movies in New Orleans? Count us in!

Check out this compilation of some of 2018's best cinematic moments.

Matt Dillon and Bruno Ganz walk us through the hellish landscape of von Trier's psyche.

The director of YOU WERE NEVER REALLY HERE could venture into a new genre with her next film.

Celebrate the release of THE FAVOURITE with a look back at these ladies of the 18th century.